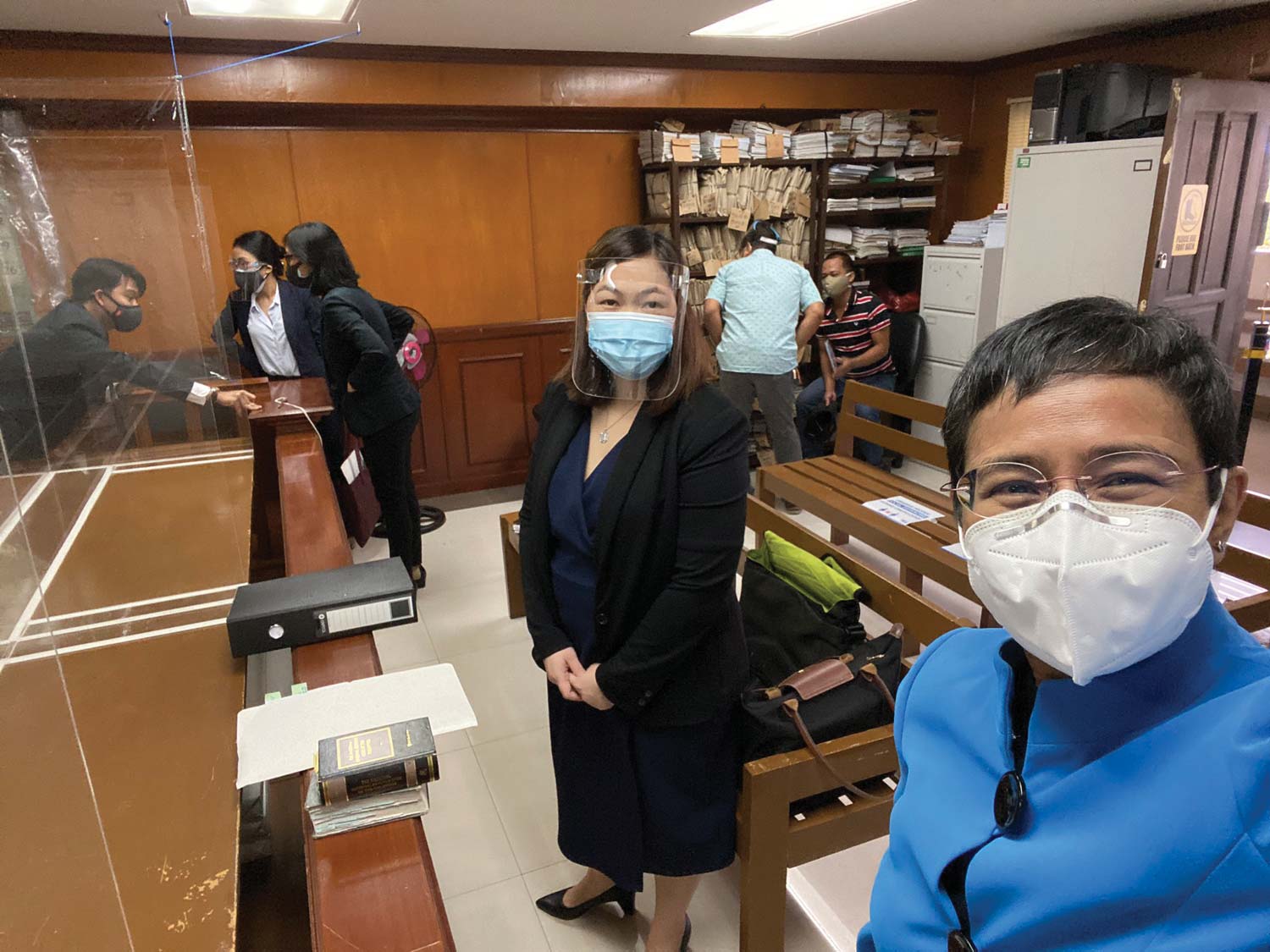 Rappler co-founder and chief executive officer Maria Ressa on Wednesday, July 22, pleaded not guilty to her fifth tax evasion case before the Pasig Regional Trial Court (RTC).
Ressa was arraigned by Pasig RTC Branch 157 Judge Ana Teresa Cornejo-Tomacruz over her alleged failure to supply correct information to Rappler's value-added tax (VAT) return for the second quarter of 2015 which amounted to P294,258.58 (US$5963.29).
The Rappler CEO said that during the hearing, the charge sheet was asked to be amended by the Department of Justice and the Bureau of Internal Revenue to include Rappler Holdings Corporation as her co-accused.
The timing of the amendment, done just right before her arraignment despite the case being filed two years ago, was questioned by Ressa.
"The information or the charge sheet for the criminal charge for the five tax evasion charges was written in such a hasty manner that they forgot to put the company, they only included the target individual, Maria Ressa," she said.
"I can only laugh," she added.
In October 2018, Ressa was charged by the DOJ with five counts of tax evasion — four of which were filed before the Court of Tax Appeals.
The fifth count, which was below the CTA's 1-million-peso threshold, was filed in Pasig.
According to the DOJ, RHC was a "dealer in securities," noting the volume and frequency of its securities transactions.
Around 119 million common shares were purchased by RHC from Rappler, Inc., which owns the news website Rappler, from 2014 to 2015. It also issued Philippine Depositary Receipts (PDR) to NBM Rappler and Omidyar Network Fund LLC.
A PDR is a security that grants the holder the right to buy shares of stock of a corporation, but is not considered evidence of ownership.
State prosecutors noted that profits from RHC's  transactions worth P162.5 million are taxable under the Tax Code.
Ressa, for her part, maintained that the charges are politically-motivated.
"If I don't get justice now, I'll get it later, these charges are politically-motivated, they are meant to harass, intimidate, to try to make us afraid to keep reporting. The best response to it is to keep reporting," she said.
Meanwhile, Malacañang said Ressa is playing the victim card.
"It is evident that Maria Ressa is playing the victim card," said presidential spokesperson Harry Roque.
"There is no truth to her allegation. The media can keep on reporting as long as they are not violating any laws," he added.