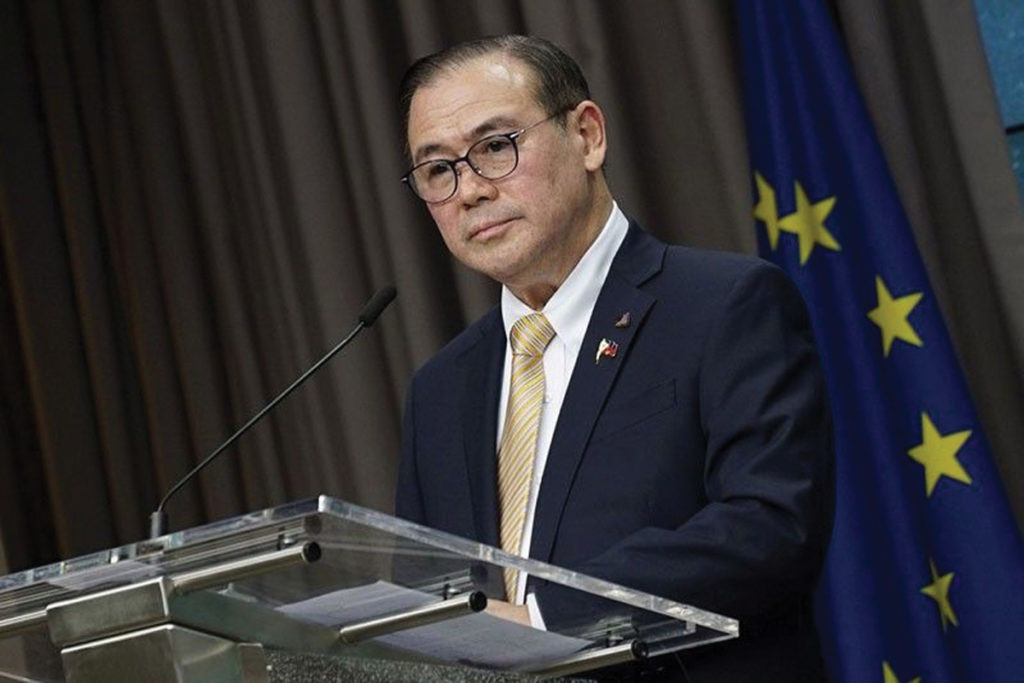 Department of Foreign Affairs (DFA) Secretary Teodoro Locsin Jr. on Tuesday, February 19, warned that he will "kill" anyone who asks applicants for a birth certificate as a requirement for passport renewal.
The DFA chief made the statement after a netizen on Twitter asked him if the document was still needed for renewing passports.
"Sir @teddyboylocsin kailangan pa rin po ba ng birth certificate pag nag parenew ng passport? Salamat po. (Sir @teddyboylocsin is the birth certificate still required for passport renewal? Thank you)," the tweet read.
"Hindi. Putangina. (No. Son of a bitch.) Not for passport renewal. If anyone asks you, tell me who and I will fucking kill him/her," Locsin tweeted in response.
In another tweet, he said, "I just want to make myself fucking clear. That fucking birth certificate requirement is out because it was an idiotic requirement according to top retired DFA officials."
The birth certificate requirement for passport renewal was removed by Locsin through Department Order (DO) 03-2019 issued last month.
However, the order only covers regular renewal of passports and not first-time passport applications, renewal applications for lost and mutilated passports, renewal requiring changes in the passport entries, renewal of old brown and green passports bearing no complete middle name, and applicants included in DFA's watchlist.
The order came amid concerns over an alleged data security breach covering Filipino passport holders.
Locsin said the DFA was forced to "rebuild" its database for passports issued before 2010 after the incident.
The DFA, however, announced later that it has "full control" of passport data. It said the information "has not been shared or accessed by any unauthorized party."
The National Privacy Commission, for its part, said it will continue to investigate whether or not a data breach occurred.