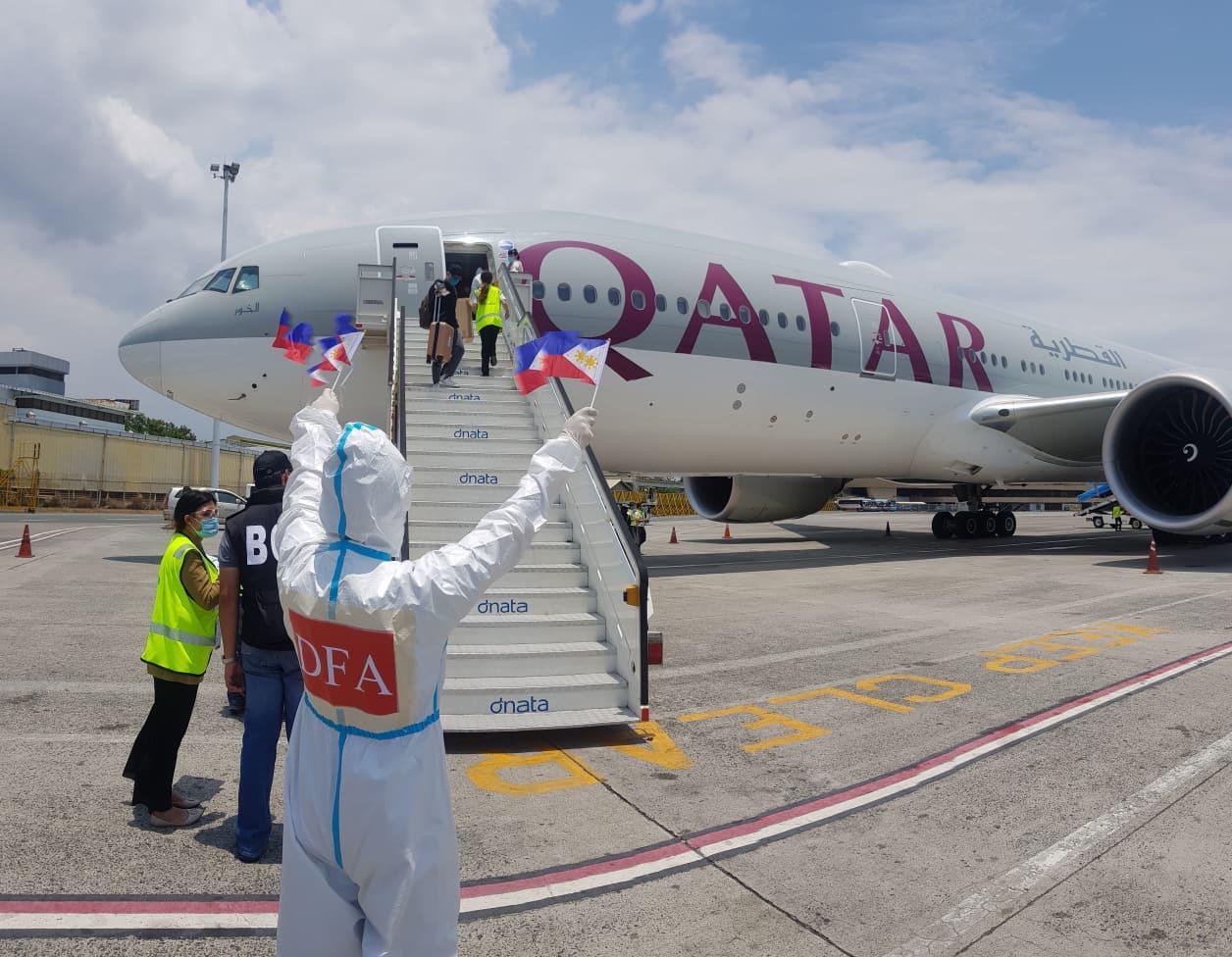 Nearly 14,000 overseas Filipino workers (OFWs) have been repatriated back to the Philippines amid the novel coronavirus pandemic, the Philippine Department of Foreign Affairs said on Monday, April 13.
The latest numbers from the agency total 13,368, with the majority being seafarers. On Monday afternoon, 668 new sailors arrived at the Ninoy Aquino International Airport.
"Together with the DFA, representatives from the Bureau of Quarantine, Bureau of Immigration, Philippine National Police and local manning agency (LMA) Magsaysay, greeted the 228 seafarers from Costa Fascinosa at the tarmac, where they were fetched and directly transported to their designated quarantine facility after undergoing quarantine protocols," the DFA said.
It added, "Meanwhile, another 440 seafarers from Norwegian Getaway were assisted by LMA CF Sharp, which provided their onward transportation as the repatriates subject themselves to home-based quarantine."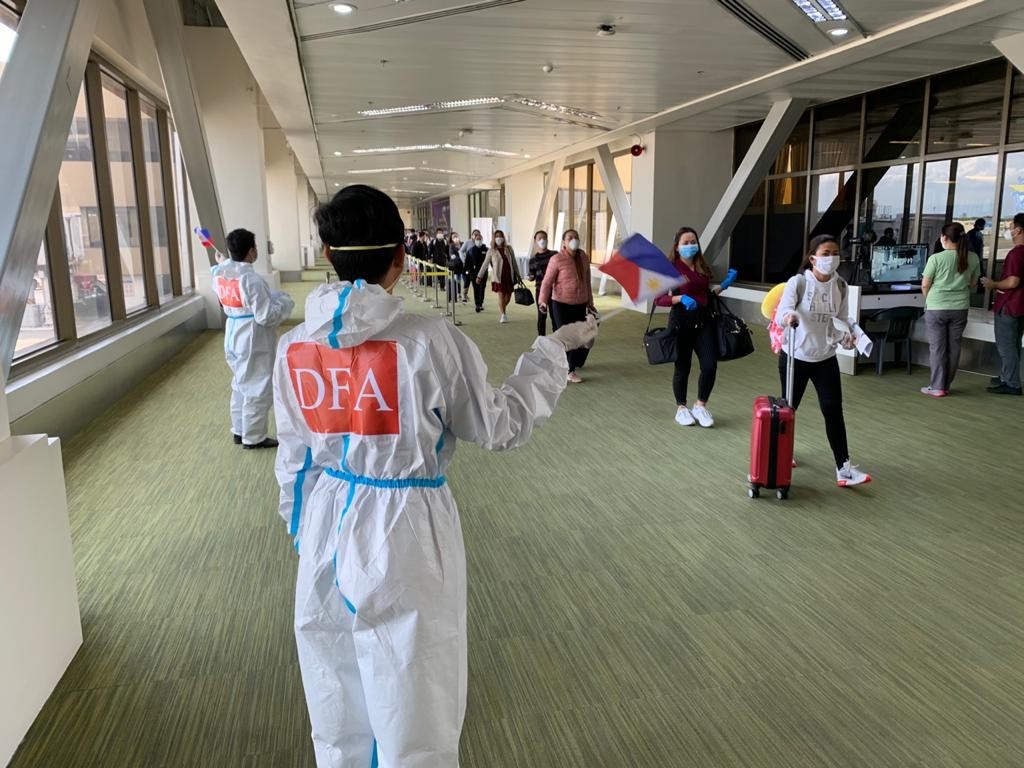 According to the department, the Philippine Embassies in Brasilia in Brazil and Washington D.C. in the United States facilitated this batch's repatriation.
Previously, 822 Filipino crew members of MS Norwegian Epic, MS Marina, and MS Norwegian Spirit also arrived in the country.
To date, more than 9,000 seafarers and more than 3,000 land-based Filipino workers have been repatriated since February.
The DFA assured that all the OFWs who returned home will be undergoing 14-day quarantines, supervised by the Bureau of Quarantine.
As of writing, there are a total of 4,932 COVID-19 cases in the country, with 315 fatalities and 242 recoveries.
Meanwhile, there are 660 cases of Filipinos abroad with COVID-19. The deaths have amounted to 84 cases, while 192 have recovered.
Globally, there are over 1.7 million people infected with the disease.