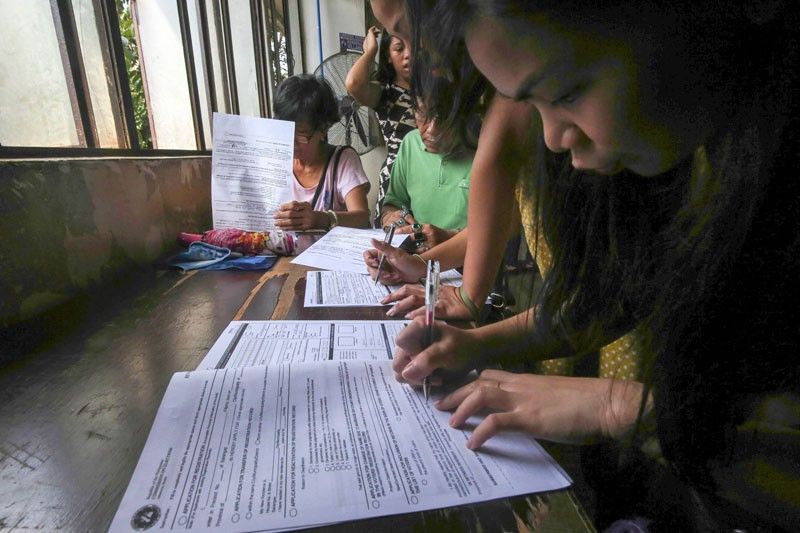 THE Commission on Elections (Comelec) has released its calendar of activities and listed prohibited acts for the 2019 midterm elections on May 13.
Comelec Resolution No. 10429 sets the election period from January 13 to June 12, 2019.
However, the filing of certificates of candidacy (COC) and nominations for party-list representatives will run from October 11 to 12 and October 15 to 17 from 8 a.m. to 5 p.m.
The campaign period for senatorial candidates and party-list groups will be from February 12 to May 11, with campaigning banned on Maundy Thursday and Good Friday.
Campaign period for candidates for the House of Representatives and local positions meanwhile will be from March 30 to May 11.
Candidates are prohibited from campaigning on May 12 and May 13, election day. A liquor ban will also take effect on May 12 and election day, while a gun ban will be in effect all throughout the election period.
Substitution of an official candidate of political and coalition parties who died or was disqualified is allowed from Nov. 30 until mid-day of May 13, as long as the one replaced and the new candidate have the same surnames.
Counting and consolidation of votes are set immediately after the election. Proclamation of winning senators, congressmen, regional and provincial bets meanwhile are expected to take place between May 17 to 19.
The last day of the filing of candidates' statements of contributions and expenses (SOCE) — whether they won or not — will be on June 12.
Comelec said it is not inclined to extend the voters' registration period due to legal restraints.
Comelec spokesman James Jimenez said yesterday, "The request for extension faces serious challenge in light of this recent Supreme Court (SC) decision, precisely on this matter."
Jimenez also noted that extending the voters' registration period has been ruled out by the SC in December 2015.
"The SC placed the registration process within the context of election preparations and concluded that the Comelec has sufficient authority to set the deadline, in view of the need to accomplish its mandate," he explained.