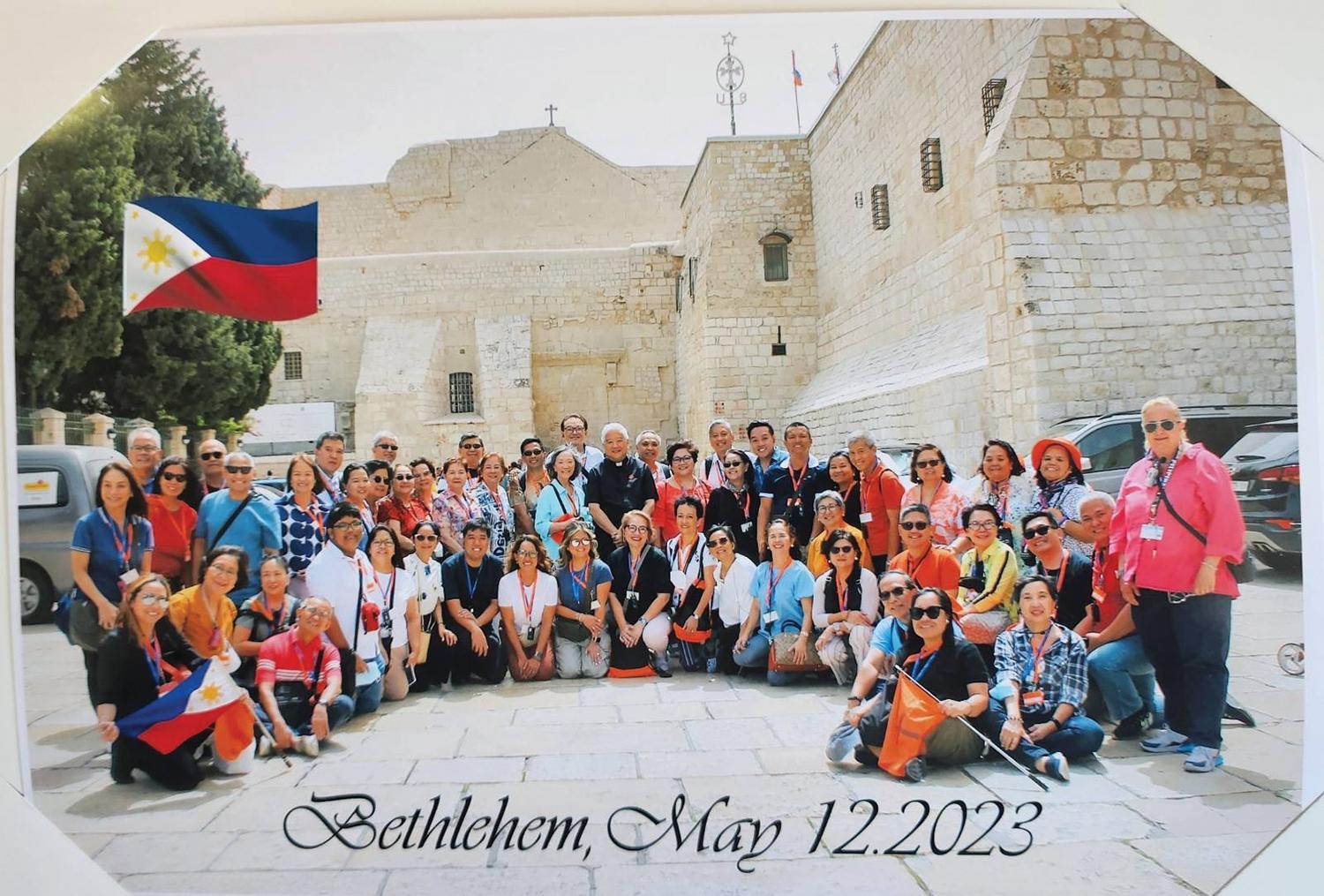 Faith is an important part of the Filipino community, bringing many together as one big family guided by God. Just this May, Ivy Manalang, Vice President of Marketing at Asian Journal, went on a pilgrimage in Israel. Alongside her was her best friend Teena Boeckmann, Archbishop Socrates Villegas, Rev. Fr. Jasper Bautista, Rev. Fr. Nico Mendoza, and fifty other pilgrims from the Philippines.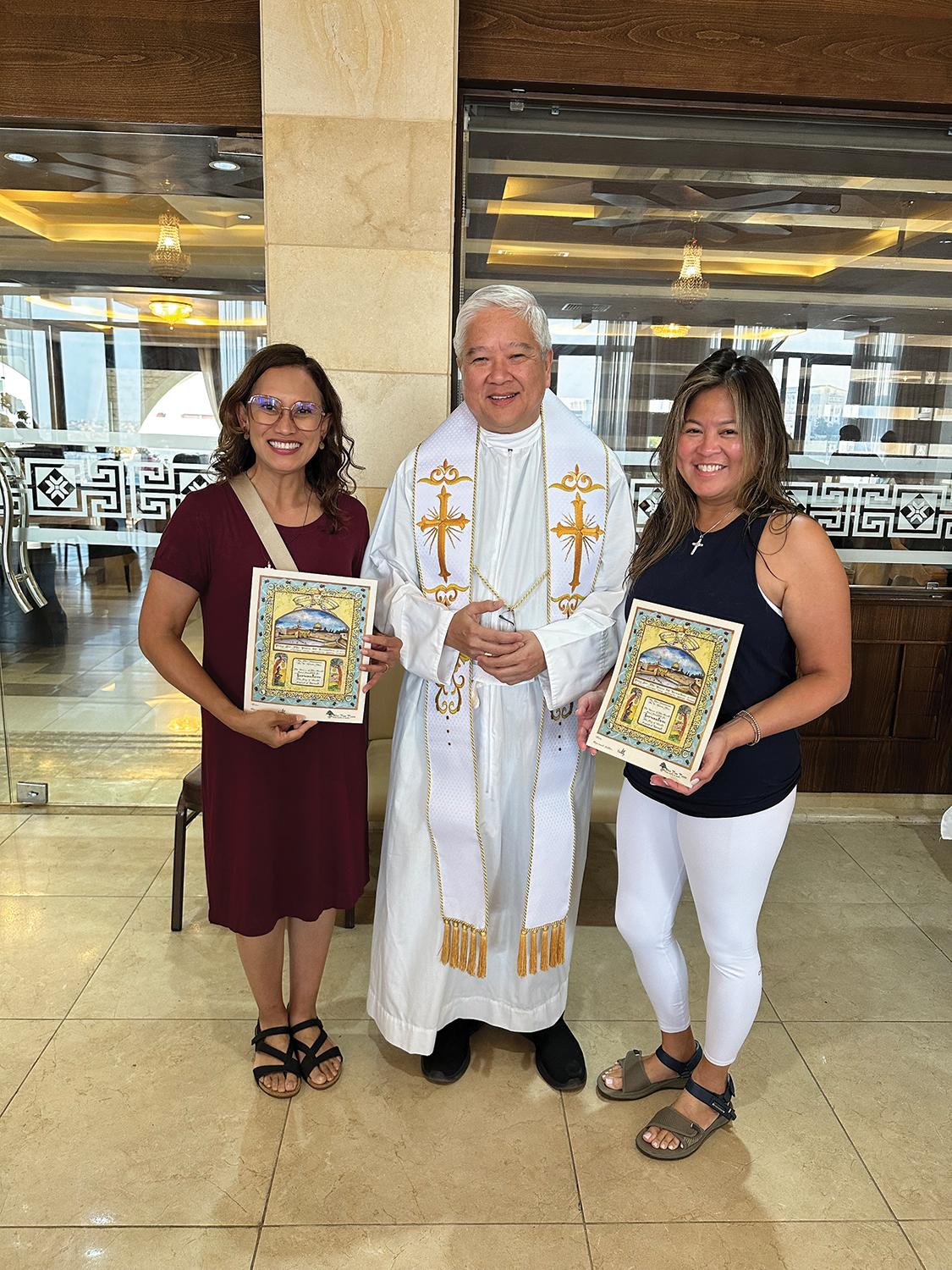 This pilgrimage was a meaningful experience filled with grace for Manalang as well as those who were with her. Not only was this trip filled with faith, but it also allowed for attendees like Manalang to experience different foods, culture, and scenery.
The overall trip was life changing for the pilgrims, who made their way to various places that are connected to Jesus Christ and his own journey. Manalang highly encourages other Filipino Catholics to take on this pilgrimage to explore and grow in their faith in God.
While the pilgrims experienced a variety of things, a central part of the trip was to visit the places that are significant to God, allowing for their faith to strengthen. Manalang noted how an important part of why she personally was able to have a grace filled experience was through Archbishop Socrates. He was a point of guidance throughout the pilgrimage, his words inspiring those who listen.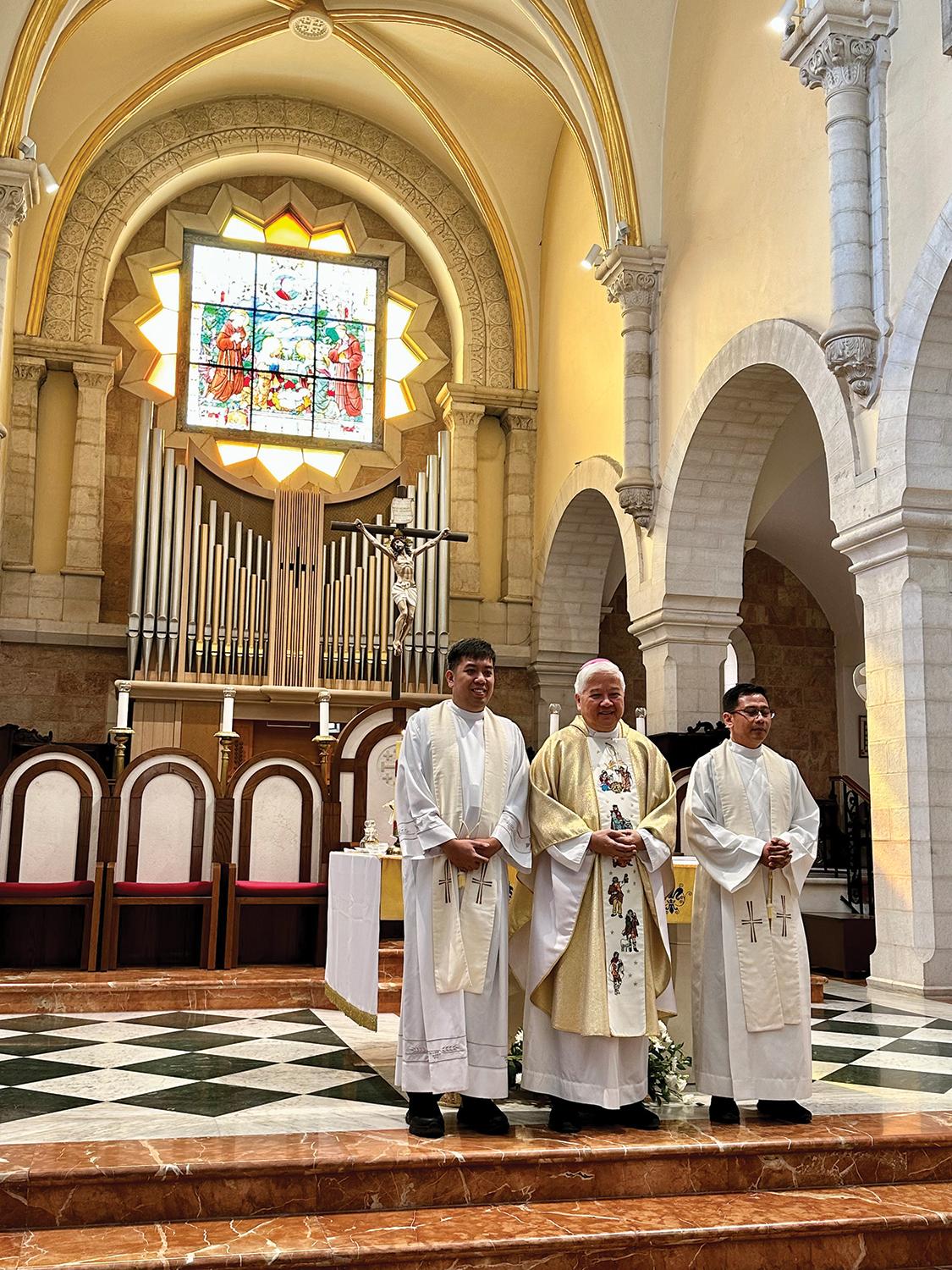 Each place that the pilgrims visited was a wonder in its own and within these experiences, there were moments where one could truly see the deep connections that they all made. On the fifth day of the pilgrimage, Manalang detailed how the group visited the Church of Nativity. Here they celebrated mass and then were able to line up and kiss the birthplace of Jesus Christ, which is an experience no one could ever forget.
Manalang described how she felt complete sanctity while in the church. Upon leaving, she was overcome with an immense amount of courage, which she knew was something that only God could give her. Visiting this sacred place left her in awe of the wonders of God, especially in the emotions that she felt during and after the visit.
Not only did they witness the area that marked the beginning of Jesus' life, but they were also able to see the place in which he was crucified as well as laid to rest. "We are saved because there is no one who has loved us as much as the Lord. It is love that saves," Archbishop Socrates emphasized to the pilgrims as they traveled to the Holy Sepulcher (Holy Tomb) of Jesus. In this area, they felt Jesus' complete presence as they were able to see the very place in which reminds them of his love.
"Today when you kiss the tomb, when you kiss the place where the body was laid for preparation for burial. I would propose that you say thank you. Thank you because you have never been loved by anyone as much as Jesus," Archbishop Socrates added, reminding the pilgrims of the very reason that they were there, to become more connected with God and this love he has for each and every one of them. His words were a true inspiration and a well of guidance for those in attendance. Inside the tomb, Manalang described how they were all able to pray as well as speak those words of gratitude for what He had done for them.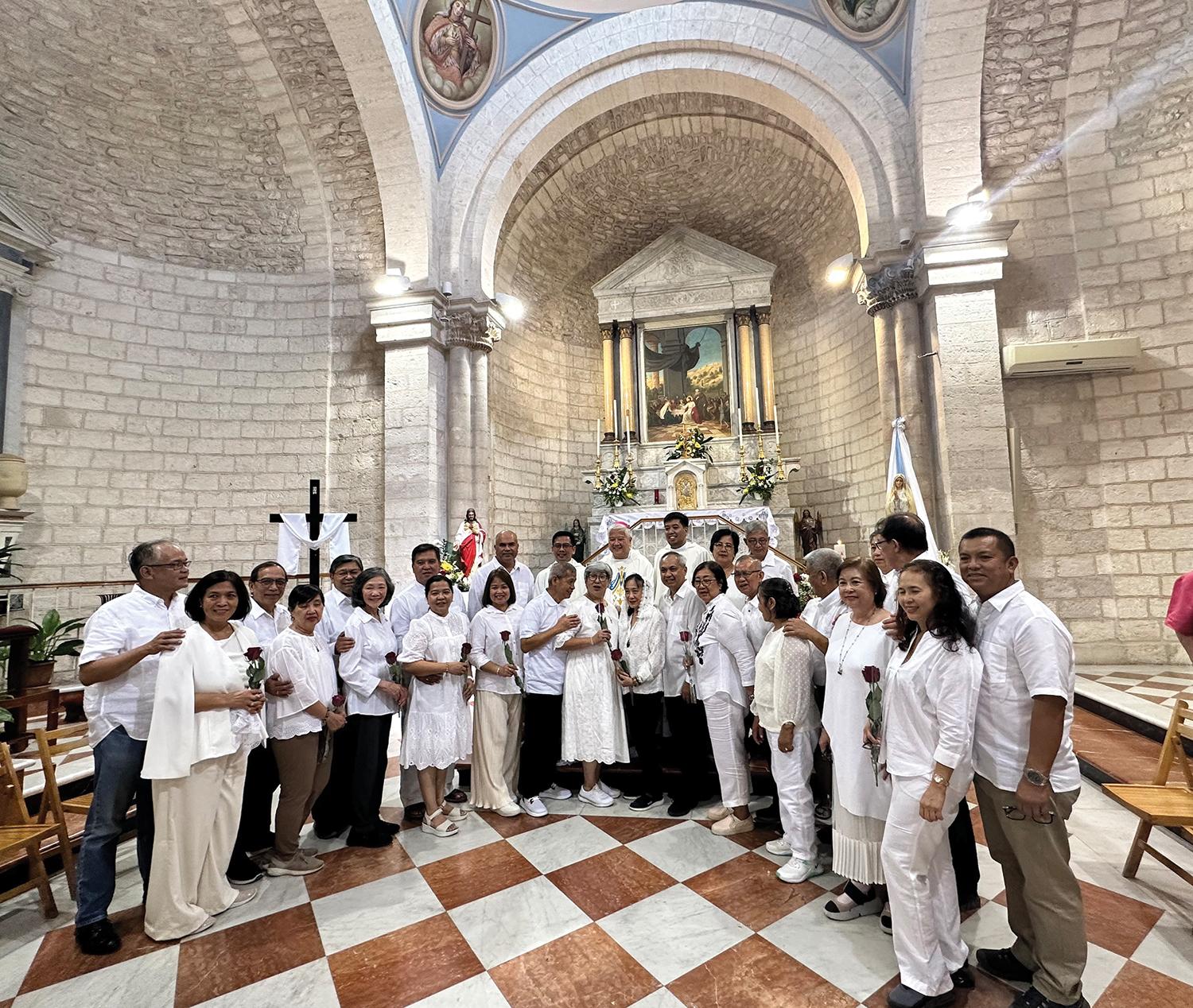 Another significant part of the journey was a moment that took place earlier in the pilgrimage. The pilgrims were able to visit the place in which Jesus performed his first miracle, making wine out of water. This miracle took place at a wedding in Cana, where the pilgrims made their way to a church located in the area in order to have mass. Alongside mass, the church was holding a renewal of vows for 13 couples.
This was incredibly special for Manalang as she was reminded of her husband. The mass for her was "touching, spiritual, and emotional" and she hopes to return to Israel again someday in order to renew her own vows with him.
Archbishop Socrates also had many inspirational things to say about couples, where he emphasized how they stay together if they are willing to always forgive each other as well as ask for forgiveness. "If you are here (to renew your vows), it is not because you have been romantic for decades. If you are here, it is because you have chosen to be humble and ask for forgiveness," he expressed, declaring how the perfect symbol of love is how Jesus had died on the cross for everyone's sin. In forgiving our sin, the ultimate act of love was carried out by God, where this love should reflect in the relationships one has.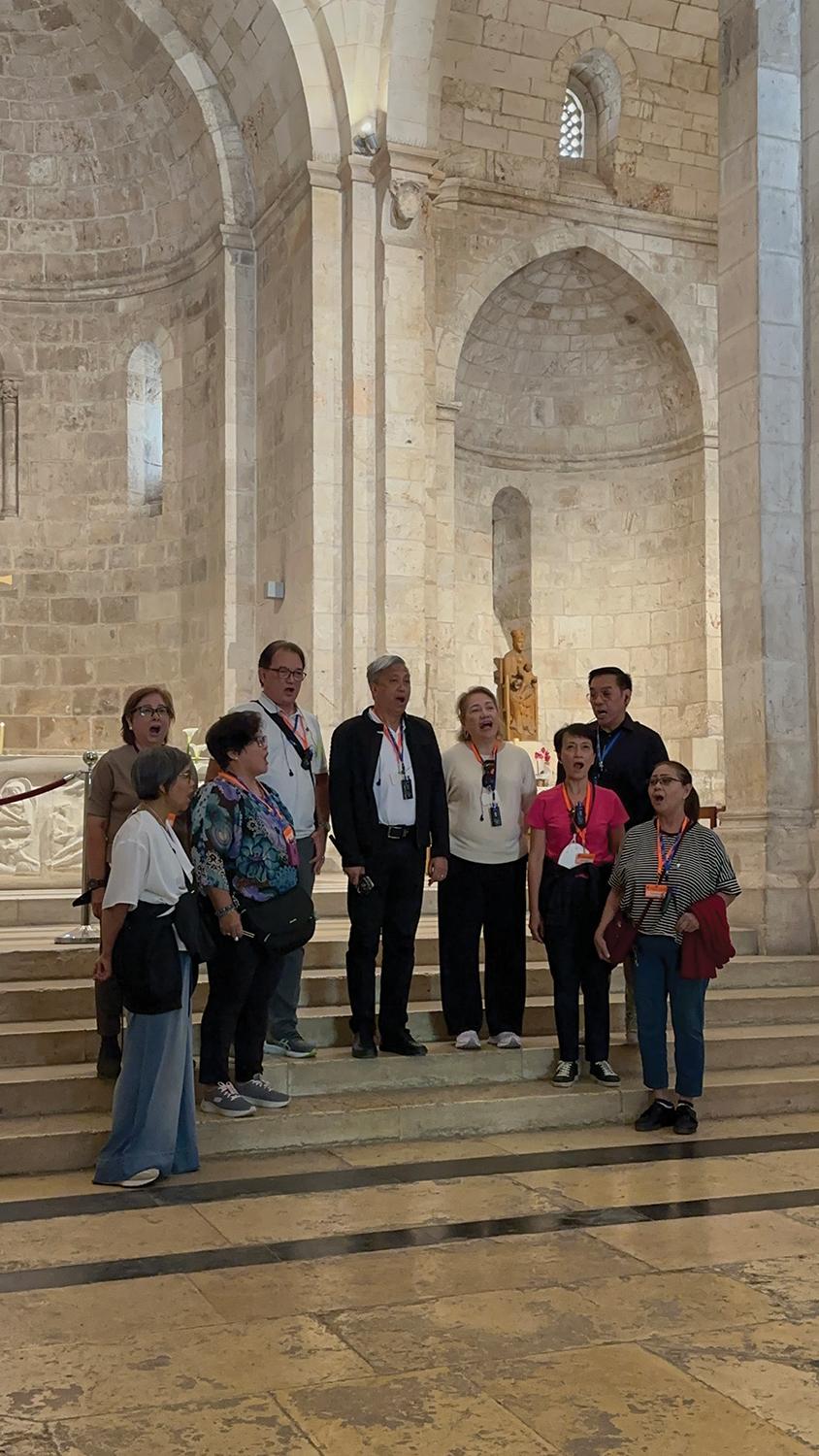 Throughout this journey, it is clear how much power words can hold and the emotions they can evoke. Words are also however powerful in the form of song. During the pilgrimage, Manalang describes how they were accompanied by a choir who sang songs that elevated the overall experience. When the pilgrims visited the Chapel of Ascension, they were able to touch the rock where Jesus ascended. The experience was already filled with such emotion, however, when the choir sang "Hindi Kita Malilimutan" (I Will Not Forget You), the memorable moment became even more heartwarming.
While the pilgrimage took those in attendance through a spiritual journey, there were also moments in which they were able to take in the fact that they were somewhere far from home. The new sights, foods, and cultures in which they experienced, filled the trip with fun. One part of the trip, near the end, was a moment where Manalang and her best friend Teena were able to enjoy and swim in the Dead Sea. This site is popular amongst tourists, depicting how this pilgrimage was also meant for a time of relaxation and exploration.
"This is a bucket list trip with my best friend, Teena. I celebrated my 50th birthday and while in Bethlehem the birthplace of our savior, Teena celebrated her 47th birthday. Grateful to survive cancer & all the blessings we received from our Lord Jesus Christ, who loved us like no other," Manalang expressed her gratitude towards the pilgrimage, showing how the trip is something that has become a part of her life that she will never forget.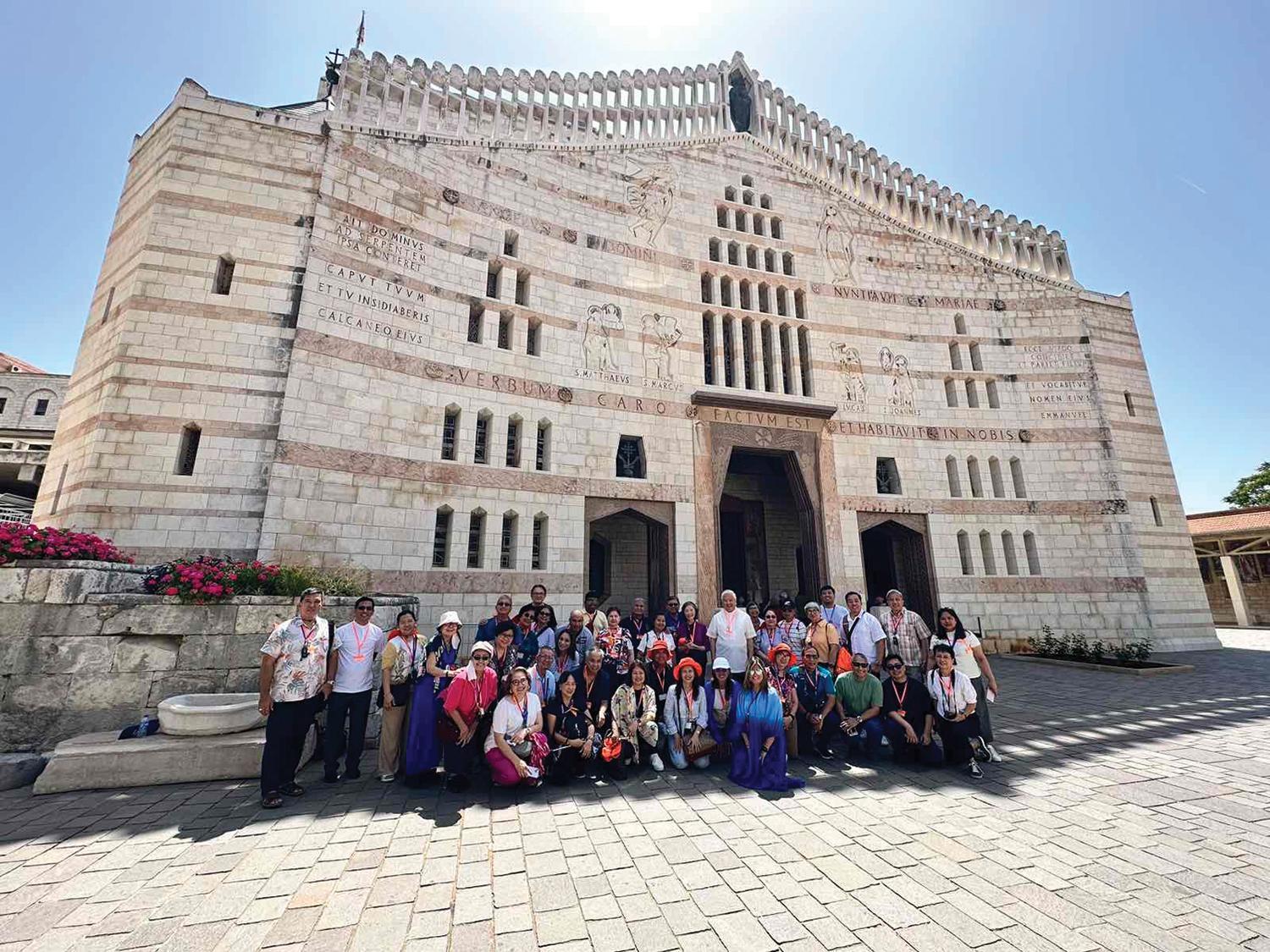 She highly encourages other Catholics, especially those within the Filipino community, to take a pilgrimage in order to find themselves as well as deepen their connection with God. The trip was made possible by Catholic Travel Inc, a company who has been organizing many pilgrimages since 1961. The following link will lead you to their website, where you can learn more about fulfilling your own pilgrimage: https://catholictravel.com.ph/about-us/. They can additionally be contacted at the following number: (+632) 8523-2523.
In addition to checking out the website, Catholic Travel Inc. also has the following representatives who you can reach out to:
Joy Gonzales
Phone Number: +63998-8421351
Email: [email protected]
Rakel Madelo
Phone Number: +63918-9108658
Email: [email protected]
Furthermore, Manalang also recommends Olive Tree Tours, who guided the pilgrims in their general travels. While the journey was filled with faith, there was also fun and exploration that took place. Manalang and other pilgrims were guided by Arlet Aro Odeh Kara'a and Mohamad Kawasmi. Olive Tree Tours was founded by their president Akram Albasel, who can be contacted by the following:
Phone Number: +972-54-5777678
Email: [email protected]
Their website has additional information regarding their tours: http://olivetreetours.co.il/.
All of these resources can surely allow for you to experience the very same wonders of grace and travel that Manalang, and her fellow pilgrims have experienced. Not only will your own faith grow but you will gain memories that will last a lifetime.