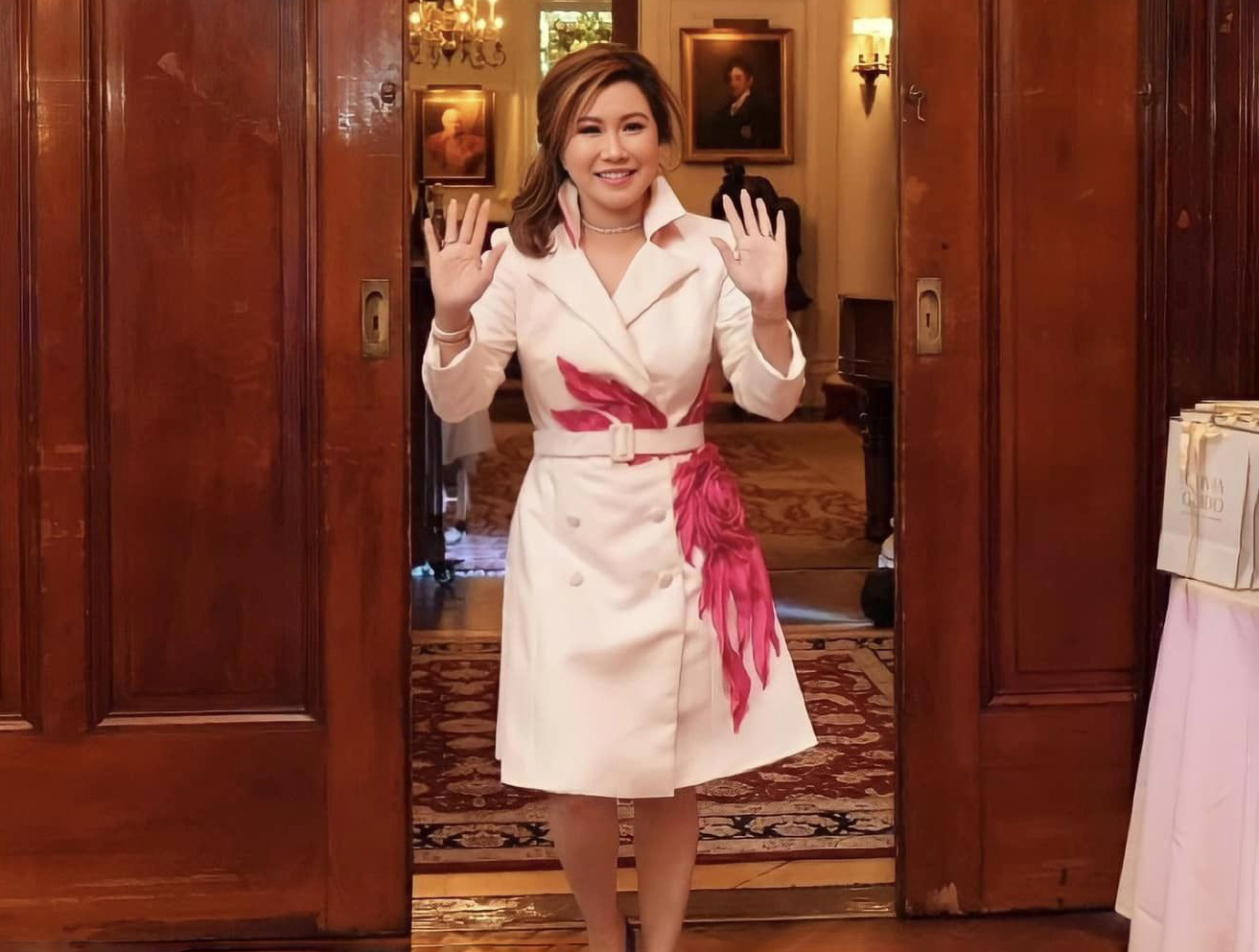 Olivia Quido-Co, CEO and founder of the Los Angeles-based O Skin Med Spa did not actually dream to become where she is right now. As a young teen growing up in Manila, all she wanted was to have great skin.
"I used to have a lot of pimples, grabe. I didn't know how to fix myself. So what I did was I went to school to fix my skin," Quido-Co told the Asian Journal. "So what I want to do now is to inspire teenagers, that they don't have to live with pimples and acne. If I was able to find a solution for myself, I can do that for teenagers as well."
Today, her dream is to bring her products worldwide.
Already popular in California as a premiere spa destination, Quido-Co's brand is slowly gaining global recognition due in part to her partnership with the Miss Universe organization. This is why she wants to use this platform to continue achieving her goals.
"I want to be able to take care of the skin, one person at a time, worldwide," the trailblazing CEO quipped.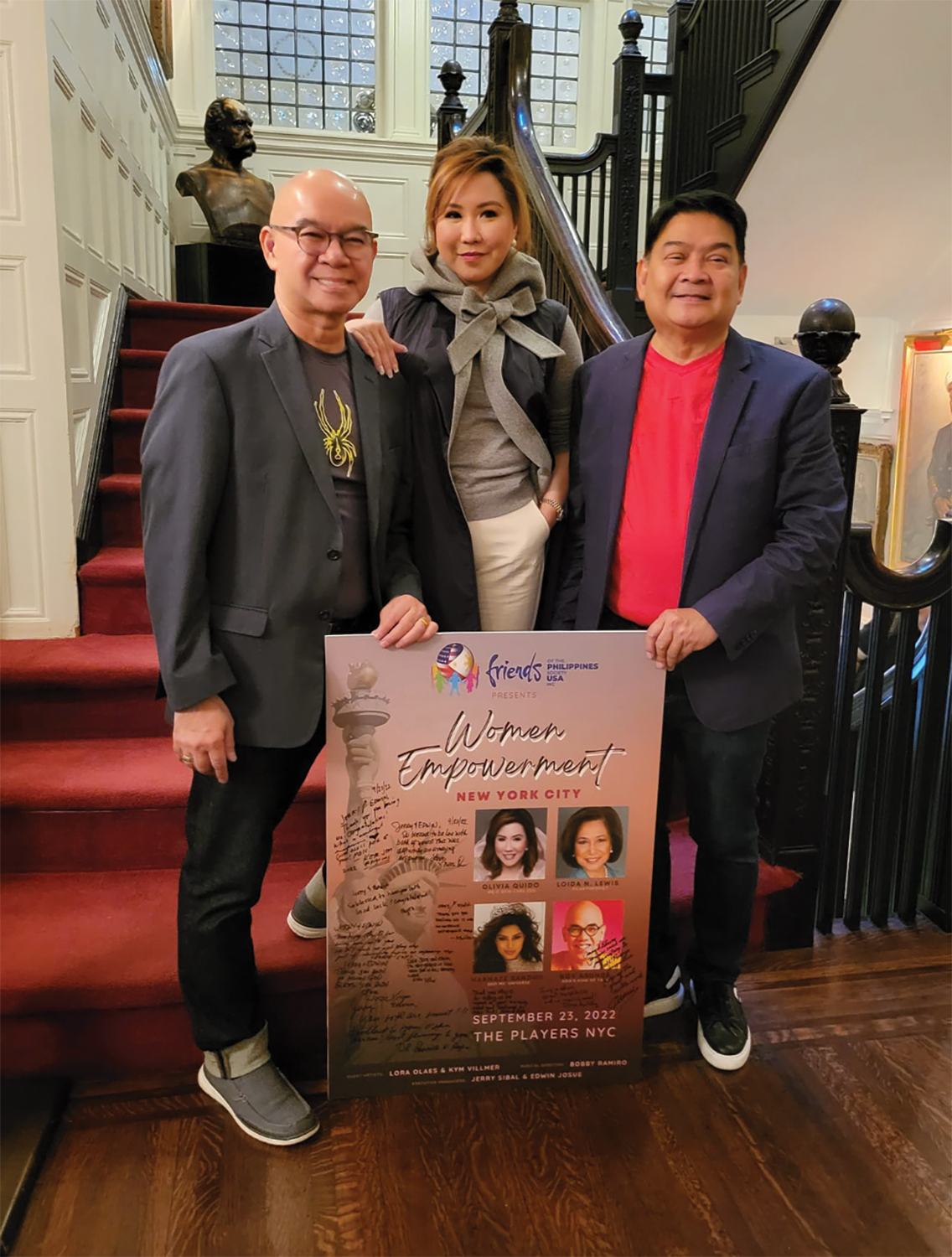 Miss O, as she is fondly called, was in New York recently with her team to launch her products at The Players Club in Gramercy Park. She asked her friends Jerry Sibal and Edwin Josue to stage a series of events and meet-and-greets culminating in a conversation about women empowerment.
The inspiring talk gathered Miss O, community leader, and philanthropist Loida Nicolas-Lewis and Miss Universe Harnaaz Sandhu in a free-wheeling discussion with TV host Boy Abunda.
Miss O shared that this is the fourth year that her brand has been with the Miss Universe Organization as its official skincare brand and she feels thankful for the trust to take care of all these beautiful women all over the world.
She has been traveling for the past couple of years finding ways to open more doors for her brand. They are opening a Latin America headquarters in Paraguay as they venture into other neighboring countries like Brazil, Argentina, and Uruguay. She has also been offered by duty-free shops in some of these Latin American countries.
"This adventure has been like super whirlwind because I never expected that it's going to happen but it's such a blessing that we were able to penetrate that market not only in the mainstream but worldwide as well," Quido-Co said.
Before her New York trip, she and her team were in Ecuador upon the invitation of the Ecuadorian government.
"I want our brand to be worldwide. That's what I prayed for back in 2019, four years ago. I said I want to be global but I don't know how. And then after two months, Miss Universe called me," she shared, adding that her gratitude runs deep.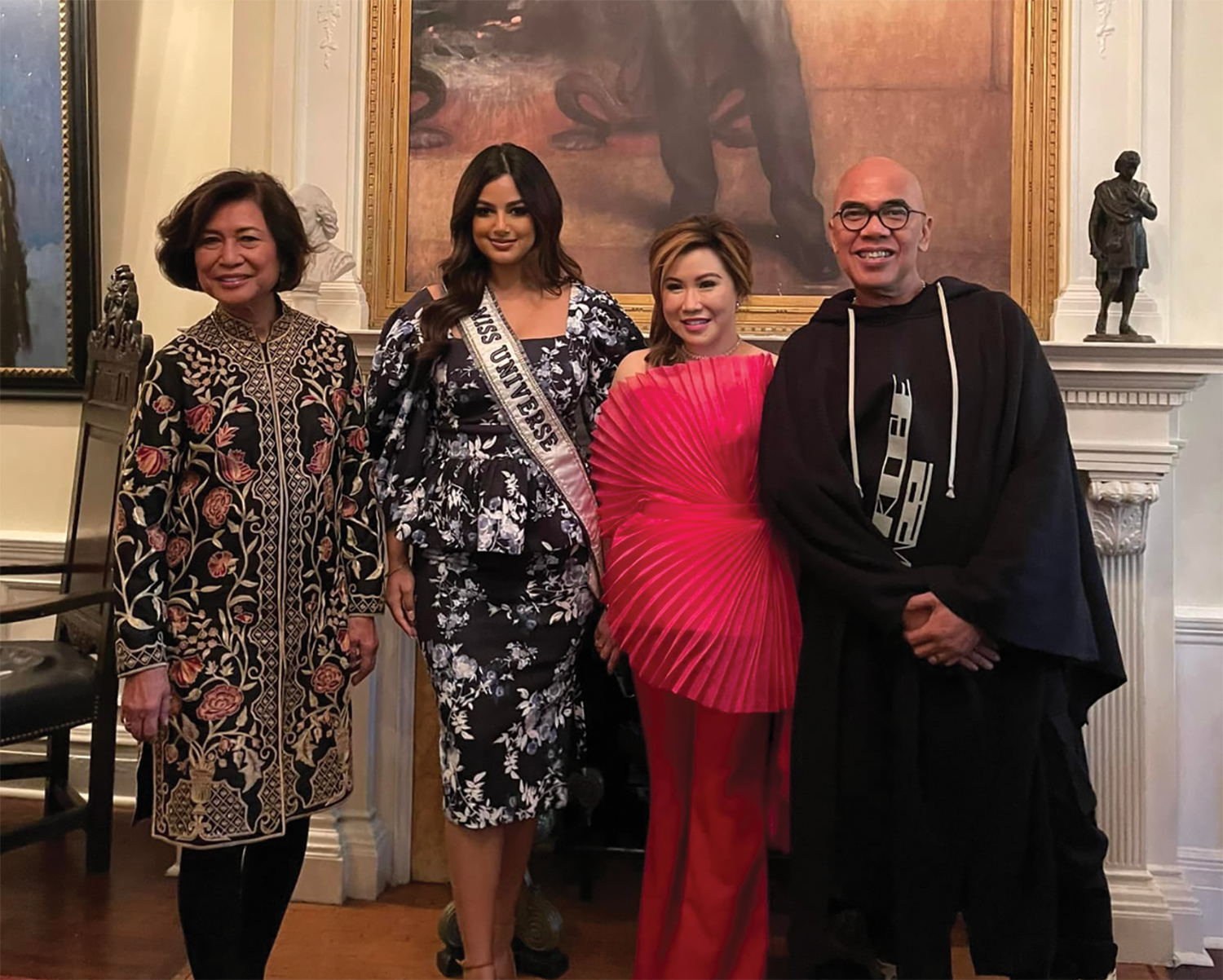 In 20 years of her experience in skincare, she realized two main skin problems for most.
"So it's always been acne and melasma (skin discoloration) problems and I found a formula to fix that. It took me 14 months to make a prescription product," she said. "Some of my products took two years. I take time to make sure that the product is really good before I release them."
Her skin care tip for the younger ones?
She gave a quick response: sunblock.
"Just make sure that they apply sunblock every day, so it has to be a two-finger long sunblock. That's super important para hindi mag-sag ang skin nila right away," she said.
She should know as she started at such a young age.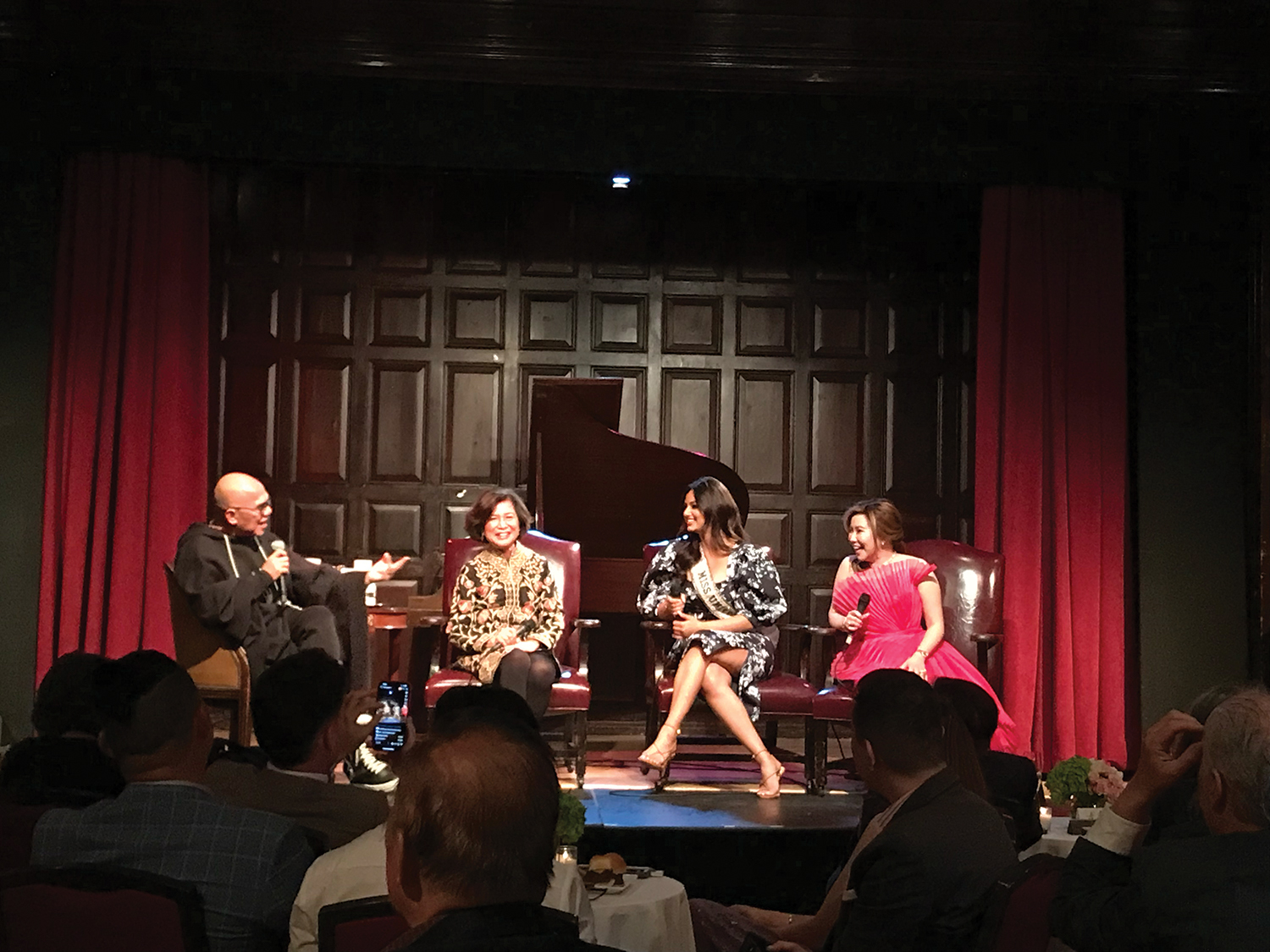 "Bata pa lang ako, talagang mahilig na aka magpa-beauty. I will save up all my allowance to buy beauty products pampaganda line lotions and powder," she shared.
For now, the entrepreneur and beauty expert is starting to enjoy the fruit of her hard-earned work for her brand to become globally trusted. Armed with a computer programming degree, she studied to become an esthetician and master the anatomy of the skin.
With enough experience under her belt, she started her own skincare line. Through the years, she developed a clientele that stood loyal to her products and luxurious facial treatments as she opened more doors for other people to discover her.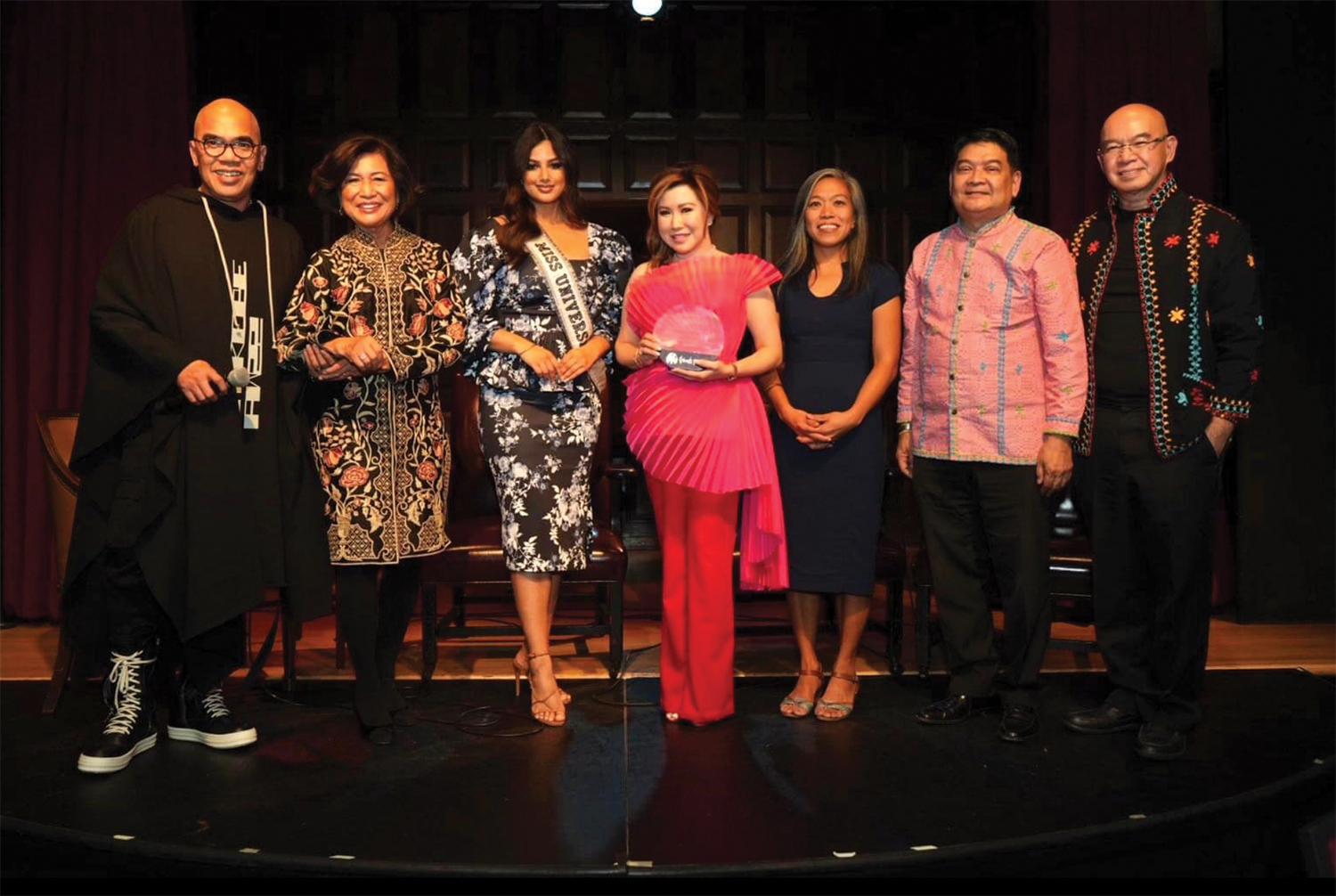 Asked if she had any secrets to her success, she smiled and said they were not really secrets.
"Put God first in everything that you do. It will bring you places you've never ever dreamed of. Number two is you have to tithe, 10% of your income goes to church and that's what I've been doing since 2007 until now," she explained. "And then third is just go for your passion. Even though people will say it's hard or it's not. There are a lot of bumps along the way. But if you think you can do it, you can do it. You have to set yourself apart from others when you do things."