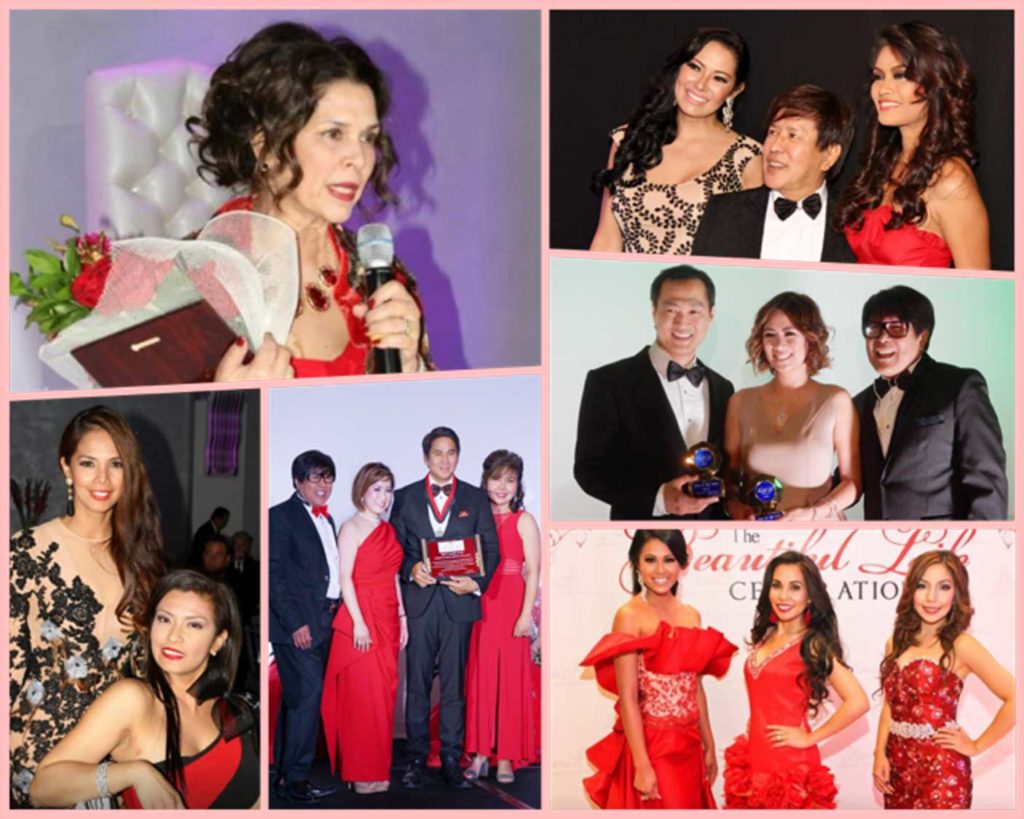 There's a lot of hype around this book-turned-movie, "Crazy Rich Asians" by Kevin Kwan and I can understand why. First of all, it's a rom-com flick, plus the characters are just so relatable!
As Asians, among the qualities I think we have in common are our resilience and our insatiable need to prove ourselves. And for most of us, that's exactly what motivates us to persevere and succeed.
There's a wide majority of successful Filipinos all over the world and a lot of them are making waves here in the U.S. Our kababayans' countless success stories are actually what made me build and establish recognition events for the Filipino-American community. A passion project that I've been able to sustain for the past 30 years – all thanks to everyone who supported "Reflections by Monet" throughout the years.
The first Reflections Awards Gala was held in collaboration with my good friend's birthday – actress and former Miss World 2nd Princess – Ms. Ruffa Gutierrez. It was held at CBS Studios and was well-attended by renowned entrepreneurs, fashion designers and local celebrities. It was later moved to the Metropol Banquet. A couple of years later, the "Reflections presents The Beautiful Life Celebration" was born.
The Beautiful Life Celebration is an awarding event in honor of our Kababayans who have displayed unparalleled outlook in life. It is held annually in commemoration of honorable individuals and organizations in the Filipino-American community. It is a glamorous and prestigious event that features the remarkable Fil-Am men and women who have exemplified relentless dedication to their craft. While not all of them are "crazy rich," but all of them are crazy-rich-in-love with their family, profession, and in giving back to the community which basically makes them the 'richest people on earth.'
Through the years, the program has recognized a number of worthy individuals and couples. The event serves as a platform connecting the people of the community; wherein they can share their visions and experiences and uplift one another in the process. It recognizes the extraordinary work and life of our fellow Filipinos in their chosen field of endeavor. It celebrates the choices they made, the lives they lead and the legacy they have imparted to the community.
Our most memorable gains with the Beautiful Life Celebration was when we raised $5,000 to donate to the victims of typhoon "Yolanda" in the Philippines. And that, by far, is the most beautiful way we've celebrated life.
TBLC (The Beautiful Life Celebration) has awarded celebrities namely Melanie Marquez, Richard Gomez, Aga Mulach, Dawn Zulueta, Gretchen Barretto, Lorna Tolentino, Sheryll Cruz, Christopher de Leon, Hilda Koronel, Janine Tugonon, and Matt Ranillo III, among others. Filipino-owned businesses such as Rustans have supported this event, as well as fashion designers namely Louie Mamenggo, Randy Ortiz, Renee Salud and Fanny Serrano. In 2015, we have awarded Filipino entrepreneurs such as Skincare expert and owner of O Skin Medspa, Olivia-Quido-Co, who was awarded as Woman of the Year. We've also crowned health and beauty guru, Dr. Tess Mauricio as one of our Queens of the Philippines. Prominent men and women in different fields have also been recognized such as Jefferson Lim of Island Pacific, Imee Ong-Maghanoy of Image Spa, Lou Baron, Filbert Kung, and many others.
And now on its 30th year, the most awaited awards ball is happening once again. The Reflections by Monet presents the Beautiful Life Celebration Awards Ball, which will be held on October 6, 2018 at the Quiet Cannon in Montebello. This year's theme is pink and black for a fresher, yet bolder look.
It has always been an honor for me to commend such amazing Asian Americans who are richly blessed with talent, determination and beautiful lives that are worth celebrating. For me, they are the real crazy rich Asians!
For more information and other inquiries, you may email me at [email protected] Reservations can be made via email or by contacting me at (213) 216-4923.