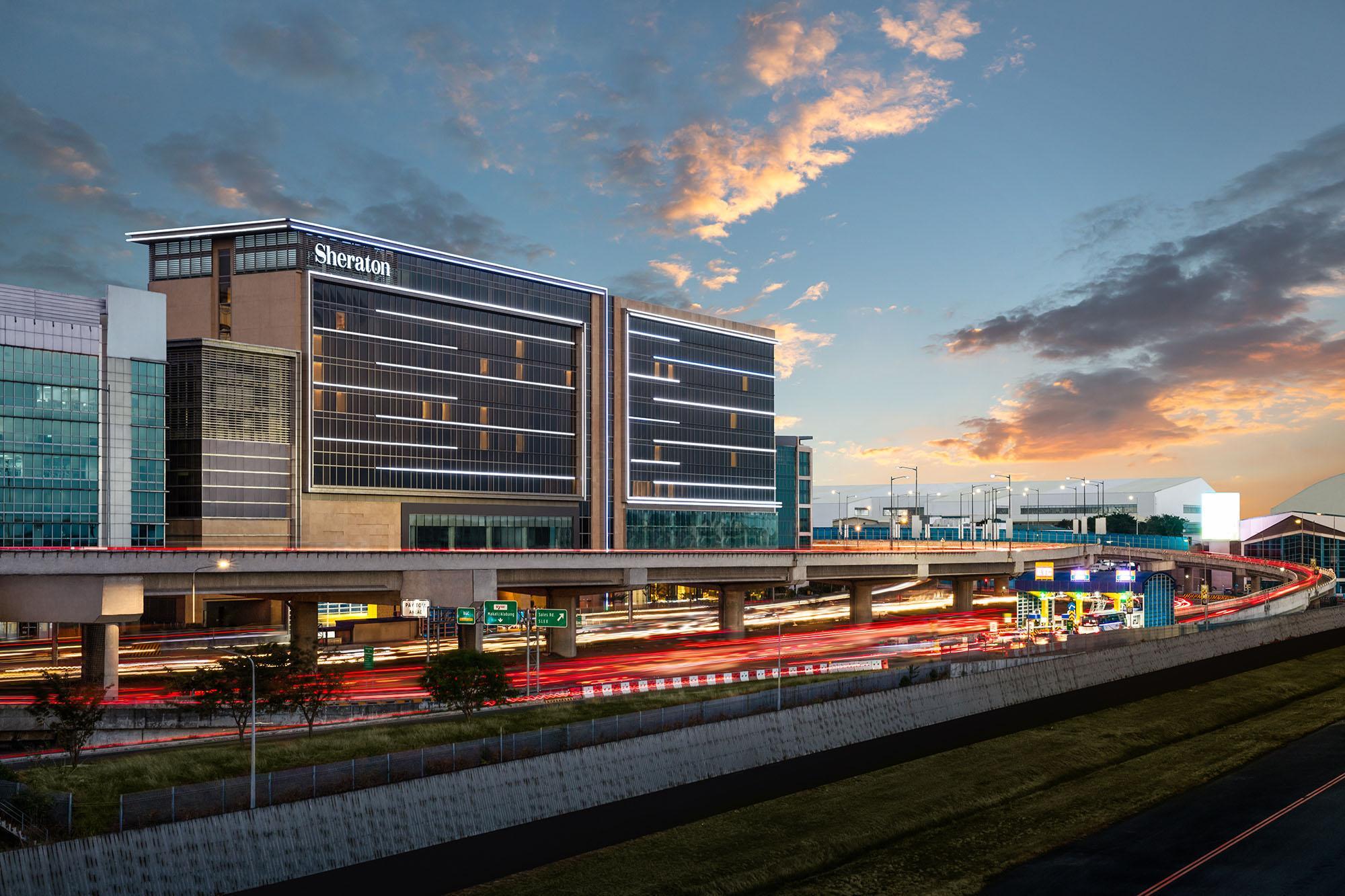 Sheraton Manila Hotel is proud to introduce its new Executive Chef, the culinary virtuoso Andrea Burzio, alongside the launch of Pranzo & Cena: Italian Family Feasts, a remarkable culinary journey that is set to transform the city's dining scene.
Meet Chef Andrea Burzio: A Culinary Visionary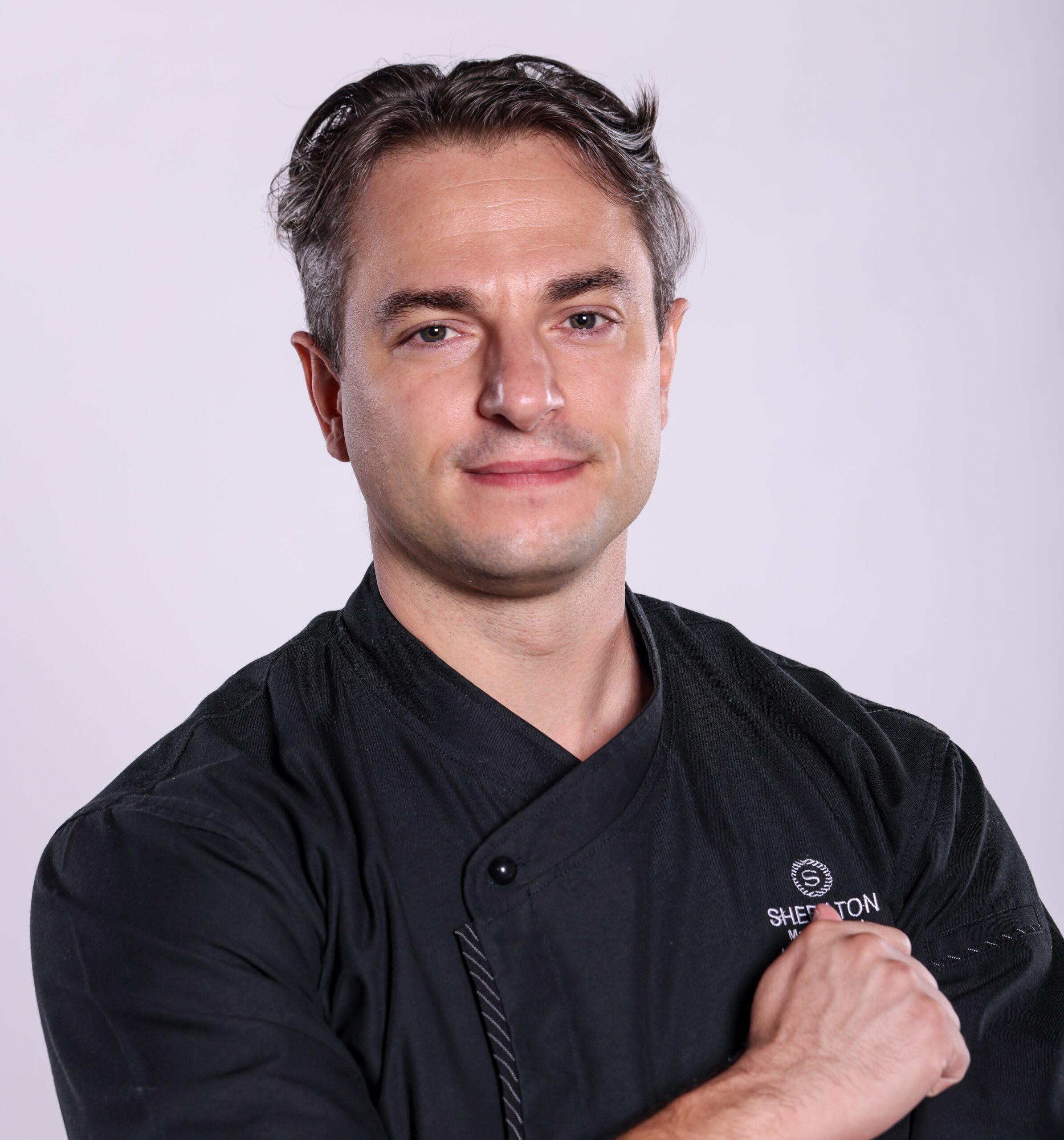 With over 15 years of international culinary experience, Chef Andrea Burzio brings a world of expertise and innovation to Sheraton Manila Hotel. Beyond his culinary prowess, Chef Burzio embodies a dynamic, energetic, and passionate approach to the dining experience. His philosophy revolves around a hands-on, proactive approach, where every meal becomes an extraordinary event.
Chef Burzio's culinary journey is a captivating narrative. It begins with his role as the Executive Sous Chef at Sandy Lane Barbados, an iconic luxury resort in the Caribbean. Here, he not only oversaw the Fine Dining Restaurant Acajou but elevated it to receive a prestigious 5-Star Forbes inspection rating, making it the best fine dining restaurant in Barbados. Additionally, Bajan Blue, another outlet at the resort, was hailed as the best brunch spot on the island.
Next, his culinary adventures took him to Shangri-la Kowloon Hong Kong, where he started as the Chef de Cuisine at Angelini, a fine dining haven in Hong Kong's bustling Tsim Sha Tsui district. His dedication and leadership played a pivotal role in earning Angelini a place among the Top 100 city restaurants in Hong Kong for two consecutive years. Despite the challenges brought on by the pandemic, Chef Burzio orchestrated remarkable results, increasing profitability, revenue, and covers by an impressive 35%.
Chef Burzio's voyage continued at Acqua, Shangri-La Hotels and Resorts Mactan, where he managed Acqua Restaurant and the VIP Ocean Club Lounge. Here, he orchestrated breakfast, lunch, dinner, poolside service, and cocktail hours, serving between 300 to 500 meals daily. His adept management of a team of over 25 chefs, menu engineering, and food cost control, guest relations, and PR and media interactions established him as a true culinary luminary.
The allure of French cuisine beckoned, and Chef Burzio answered the call. In Aix En Provence, France, he took charge of a 45-seat demigastro restaurant and worked as an executive consultant for a new tapas bistro project. His role extended beyond the culinary realm, as he provided culinary vision, managed back-of-the-house operations, selected menu items, recruited and trained a high-caliber team, and handled purchasing, inventory control, and menu research and development. His influence even extended to kitchen hardware layout and planning for the new outlet.
Chef Burzio's journey also led him to Thailand and Myanmar, where he served as the Head Chef for Zanotti Group. In this role, he managed Seasonal Restaurant in Khao Yai National Park, Thailand, a fine dining Italian sanctuary. His responsibilities then extended to oversee the opening of another fine dining Italian restaurant in Yangon, Myanmar, where he supervised and trained a team of young chefs, ensuring quality control and adherence to executive chef standards.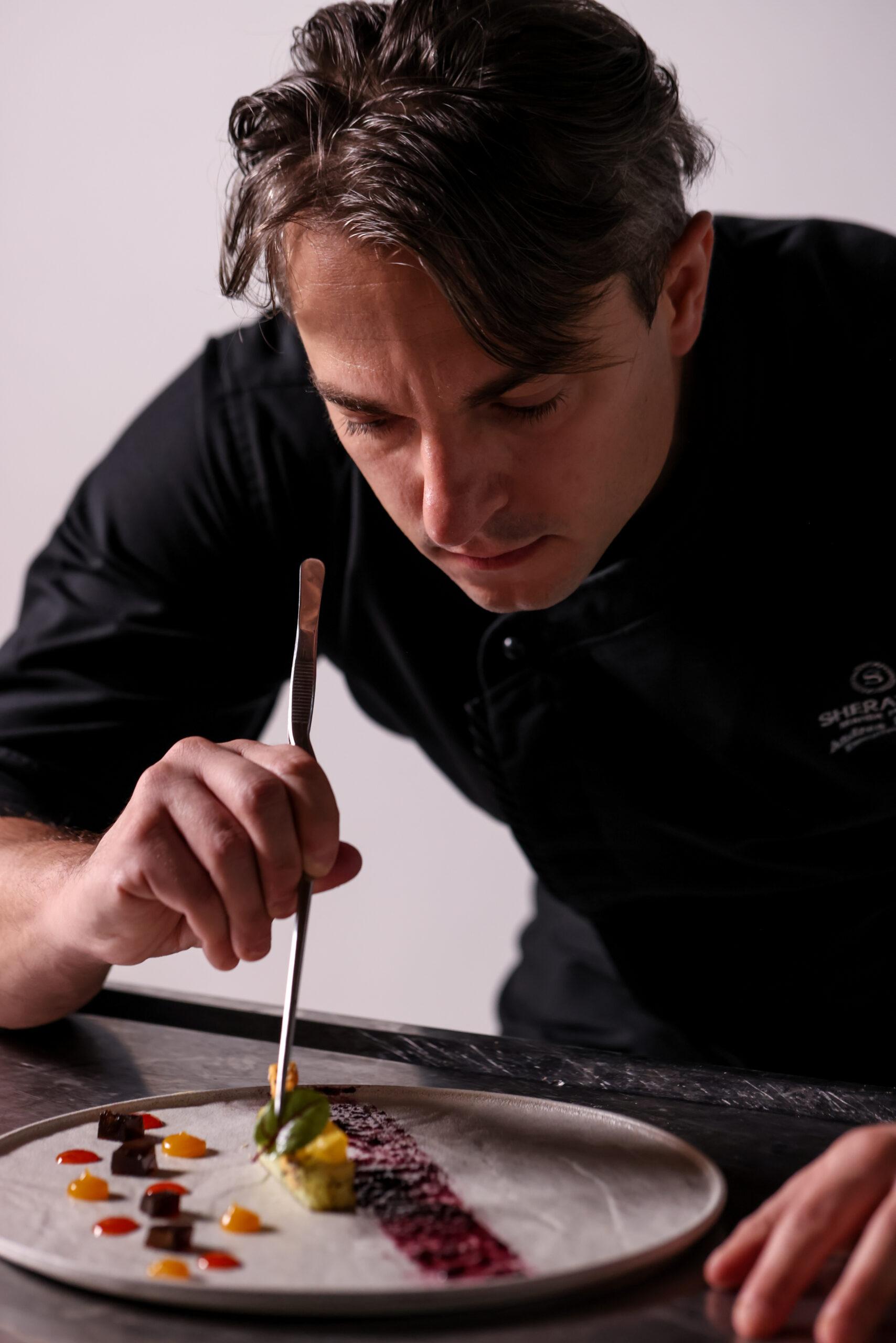 The culinary odyssey didn't stop there. Chef Burzio explored a unique avenue as the Senior Sous Chef at Uniworld Boutique River Cruise Collection. Onboard one of the three ships, he oversaw breakfast, brunches, all-day dining, bar and lounge service, managing a small team under executive supervision. His poise and performance in the high-pressure cruise ship environment were truly commendable.
Finally, Chef Burzio's journey led him to the prestigious Michelin-starred La Barrique restaurant, where he worked closely with Michelin-starred Chef Gallo. This chapter of his career involved mastering the art of slow cooking, mousses, espumas, and advanced food preparation techniques. He managed a staff of three highly skilled international chefs and was responsible for catering and private events.
Pranzo & Cena: Italian Family Feasts – Chef Andrea Burzio's Culinary Masterpiece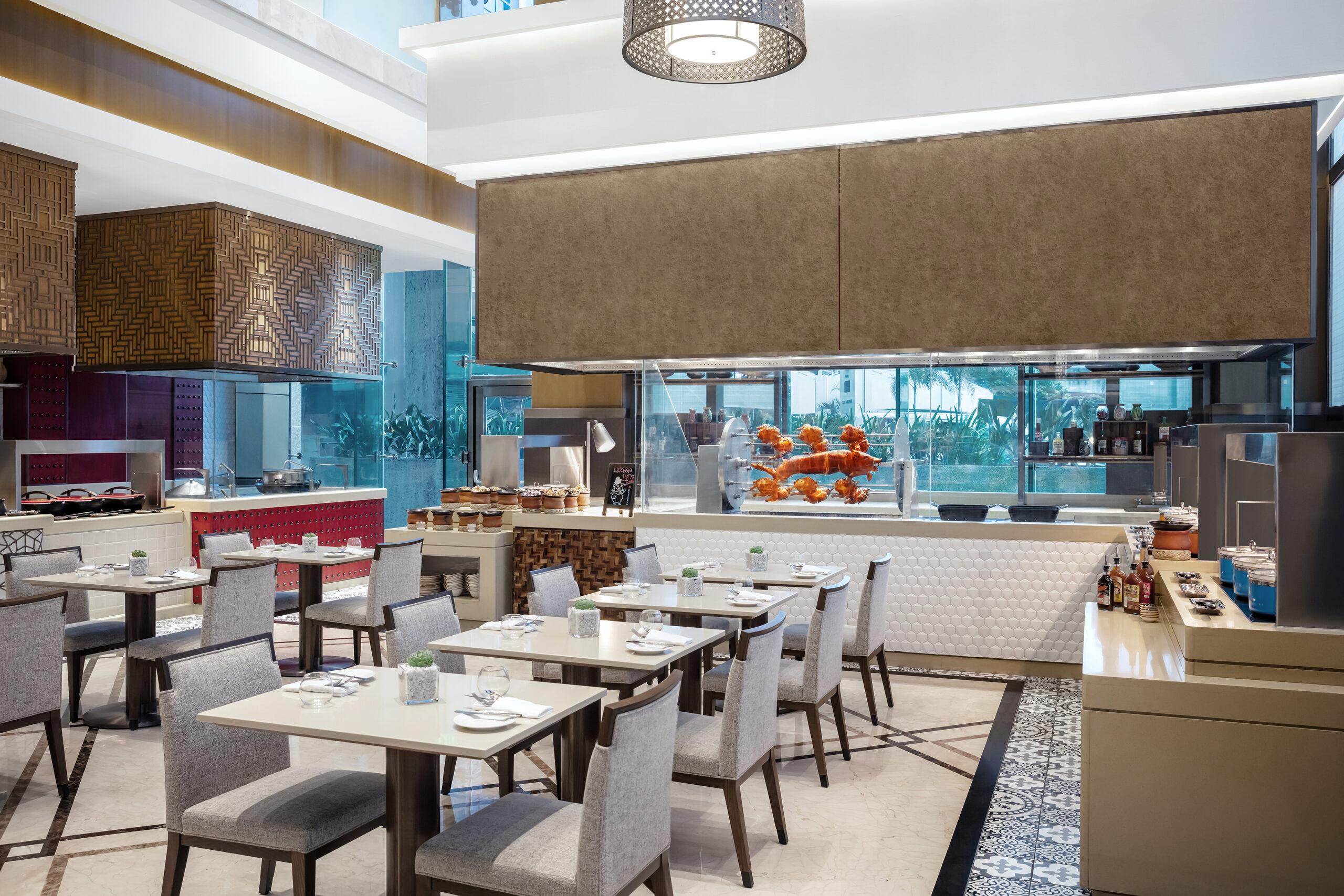 Simultaneously, Sheraton Manila Hotel is excited to introduce Pranzo & Cena: Italian Family Feasts, an unparalleled culinary experience that celebrates the rich flavors of Italy. Inspired by the warmth of Italian family traditions, this dining experience aims to elevate communal moments, fostering stronger ties among family and friends.
What makes Pranzo & Cena truly special is that it's the brainchild of Chef Andrea Burzio himself. Drawing from his extensive culinary journey and passion for authentic Italian cuisine, Chef Burzio has curated a menu that takes guests on a tantalizing journey through Italy's most exquisite flavors. Pranzo & Cena will be available from Monday to Saturday, from 6:00 pm to 9:00 pm, starting October 2, 2023. Weekday dining is priced at 3,200 net per person, while weekend dining is offered at 3,500 net per person.
To ensure a delightful and intimate experience, reservations are highly recommended and can be made via http://www.skitchenmanila.comor by calling (02) 7902 1800 or 0917 859 7496. Exclusive discounts are available for Club Marriott members, Marriott Bonvoy members, Newport World Resorts members, and those eligible for government-mandated discounts.
In a time where connections and shared experiences are more vital than ever, Pranzo & Cena: Italian Family Feasts invites everyone to slow down, savor every moment, and relish the joy of shared meals with loved ones, under the expert guidance of Executive Chef Andrea Burzio.
For more information about Sheraton Manila Hotel, you can visit their website at www.sheratonmanila.com or follow their social media accounts on Facebook, Instagram, and Twitter at @sheratonmanila. You can also reach them by phone at (02) 7902 1800 or 0917 859 7496.