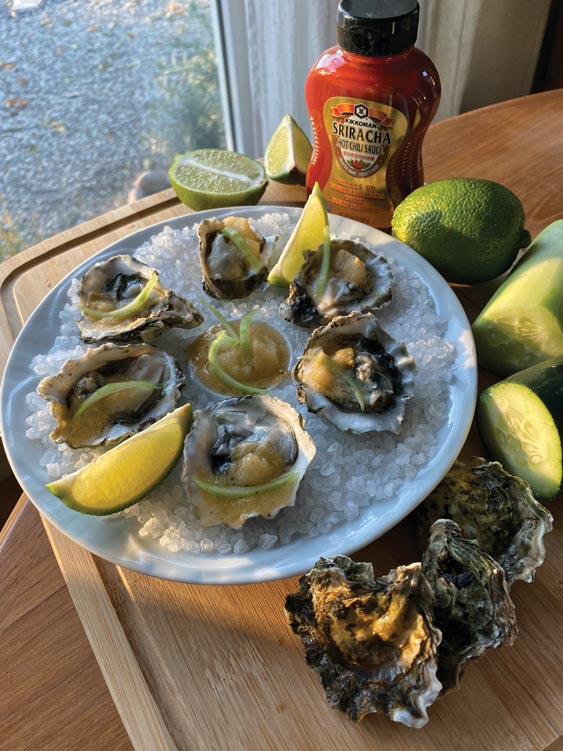 Make this super simple and delicious appetizer at home. You can get all the ingredients at your nearest Seafood City location.
Ingredients
• Kikkoman Sriracha Hot Chili Sauce
• Lime juice
• Cucumber
• Kumamoto Oysters
• Salt
• Pepper
• Ice
Directions
1. Blend ingredients and spoon over oysters.
2. Layer oysters over crushed ice.
This recipe is provided courtesy of Seafood City. Visit their Facebook Page or http://www.seafoodcity.com for more recipes. If you have any recipes that you would like to share with Asian Journal readers, please send email to [email protected] or [email protected], and include a photo of your dish.