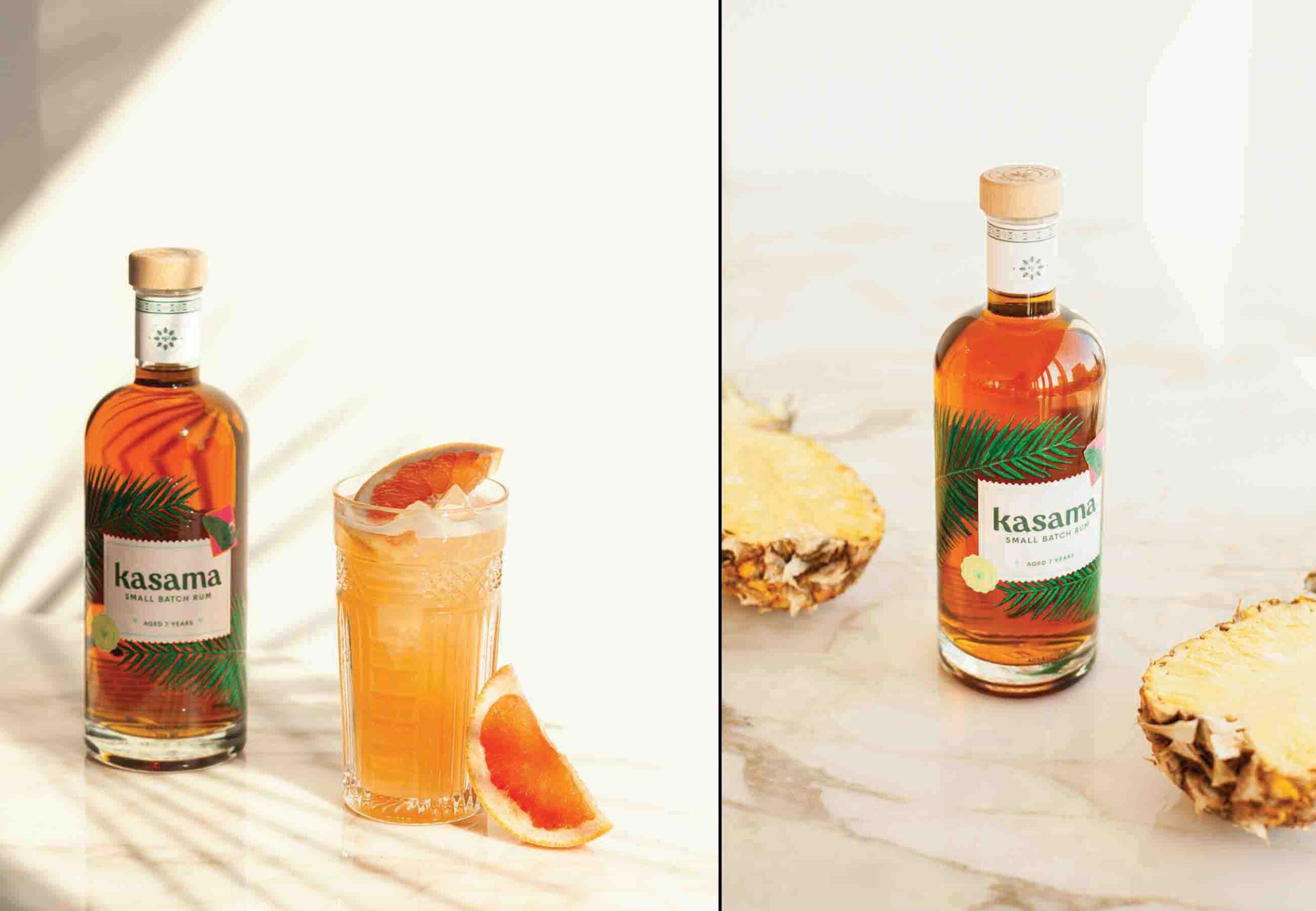 KASAMA Rum founder Alexandra Dorda recommends drinking Kasama Rum on the rocks. But she also enjoys it on cocktails, keeping it as simple as possible.
"I'm a big fan of two-ingredient cocktails so my go-to is mixing Kasama with coconut water, pineapple juice, or lemonade. If I'm feeling fancy, I like to make a twist on a daiquiri where I substitute lime juice with calamansi juice," Dorda revealed to  Asian Journal.
Here are a couple of simple cocktail recipes, courtesy of Alexandra and Kasama Rum team. More recipes are available at  www.kasamarum.com/pages/recipes.
Filipino Daquiri
Ingredients:
40ml Kasama Rum
20m Fresh calamansi juice
15ml Simple syrup
Calamansi pieces (halved) for garnish
Procedure:
Pour all liquids into a cocktail shaker with ice. Shake for 30 seconds, pour into a Nick & Nora glass, and garnish with a slice of calamansi or lime.
Island Fresca
Ingredients:
1 part Kasama Rum
2 parts Coconut water
Procedure:
Combine over ice, stir and enjoy.
Pinay Colada
Ingredients:
2 oz Kasama Rum
1 oz Briottet Crème de Banane
¾ oz Fresh calamansi juice (or lime juice)
½ oz Cream of coconut
1 dash Angostura bitters
Procedure:
Combine all ingredients and swizzle with crushed ice until a frost forms on the outside of the glass.
Garnish with a pineapple.