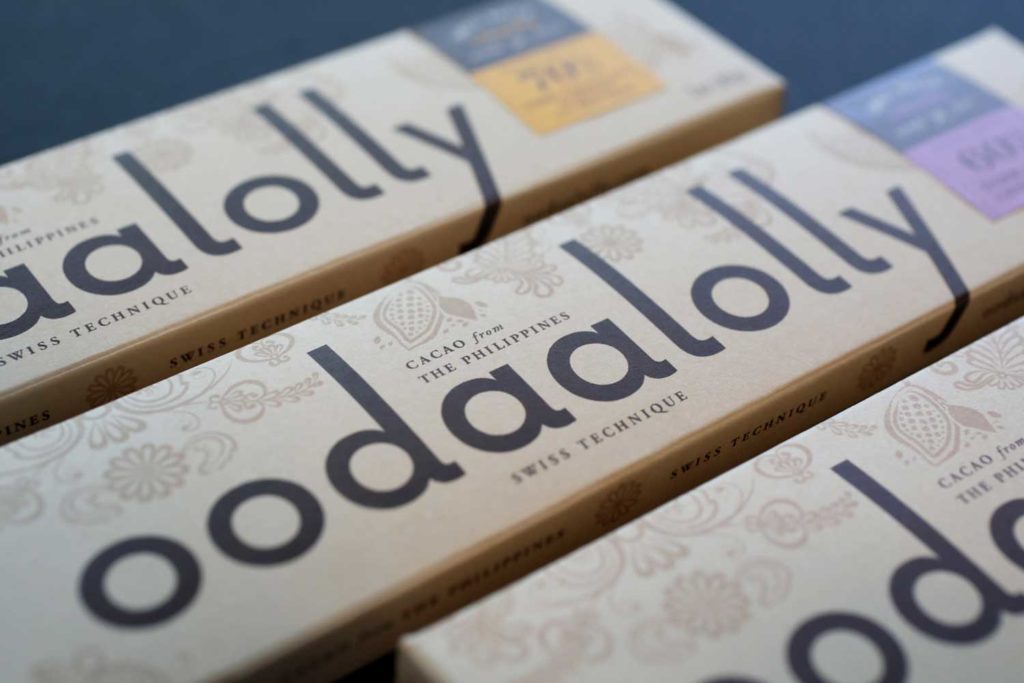 On promoting the Philippines as the "Napa Valley of cacao"
FILIPINOS love chocolate. And sure, that affinity includes the Hershey's, M&M's, and Toblerone bars that fill up balikbayan boxes sent by loved ones abroad, but there's also the traditional tablea chocolate disks whisked in boiling water to make hot tsokolate, or mixed in with glutinous rice to make champorado.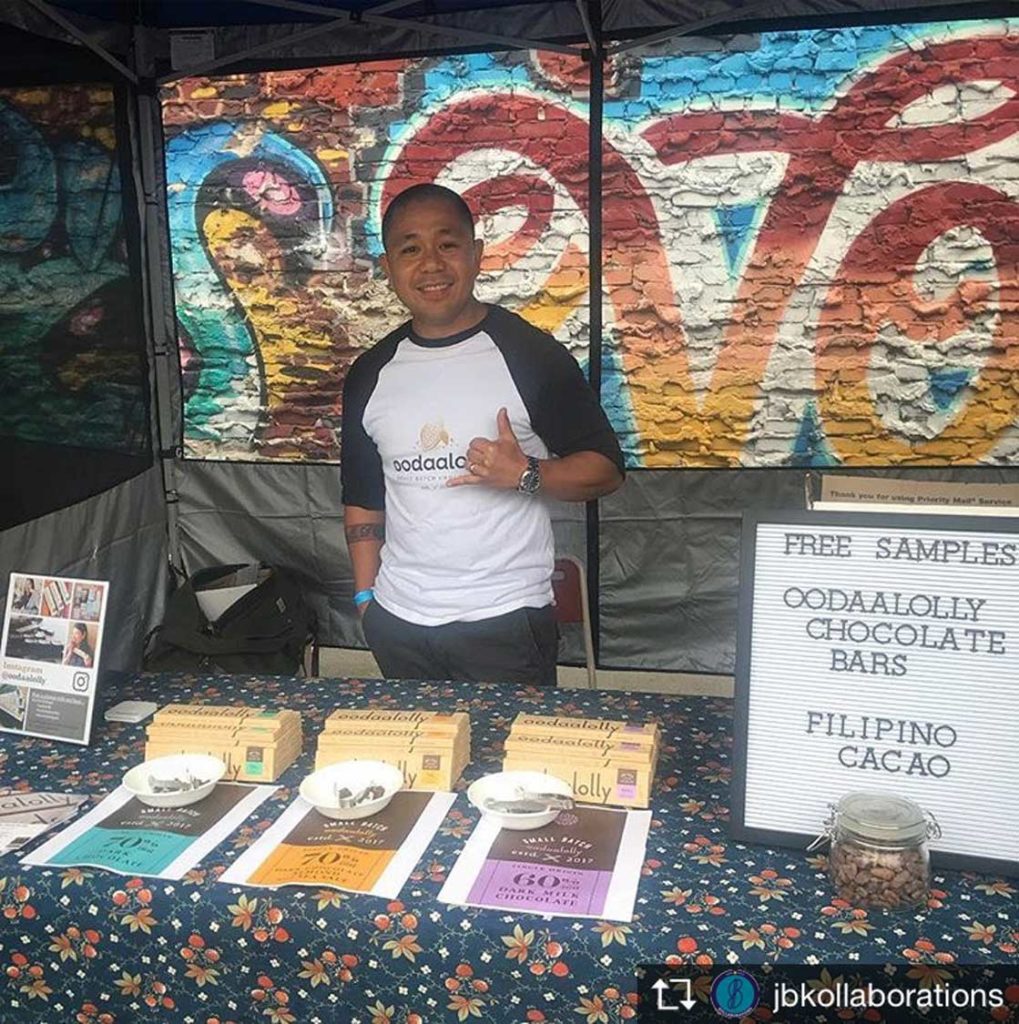 To Fil-Am chocolatier Hernan Lauber, the Philippines is what he describes as the "Napa Valley of cacao" — a big claim, given that the country may not initially be one that comes to mind when talking about the bean.
"The Philippines currently produces less than one-percent of the world's supply of cacao but it's been a part of Filipino history for as long as it's been part of European history," said Lauber, the chocolatier behind the new bean-to-bar chocolate brand, "Oodaalolly".
According to some historical accounts, cacao first came to the Philippines aboard Manila galleons by way of Acapulco, Mexico in the 1670s.  The first cacao plants in the Philippines yielded pure aromatic and mild Criollo cacao beans which have a distinct reddish color, and are today very rare and generally regarded as the superior bean over the more common Trinitario and Forastero cacao beans.
Situated along the cacao growing sweet spot dubbed the equatorial "Cacao Belt," the Philippines nonetheless found itself laying low in the modern global cacao market, unable to meet even its local demand.  As a result, the Philippines began importing much of its cacao beans from nearby Malaysia and Indonesia, and its chocolate products from the U.S. and Singapore, according to the Philippine Statistics Authority.
But the country has recently been showing global ambitions for its chocolate to capture a larger slice of the growing global market.  
In 2015, the Philippine government's Department of Agriculture and the Mindanao Development Authority signed an ambitious agreement to increase cacao bean production tenfold to 100,000 metric tons by 2020.  By 2017, the Philippines joined the international Cocoa of Excellence Programme for the first time where it snagged a spot in the top 50.
On what makes the Philippines the "Napa Valley of cacao," Laubner said it goes back to the country's unique agricultural landscape.
"Cacao is truly an agricultural product, so it is influenced by how and where it's grown," said Lauber.  "Since much of the country is still agrarian, especially in the provinces, the cacao can be found among many other types of fruits including bananas, mangoes, and guavas, all of which have an impact on the flavor of the beans."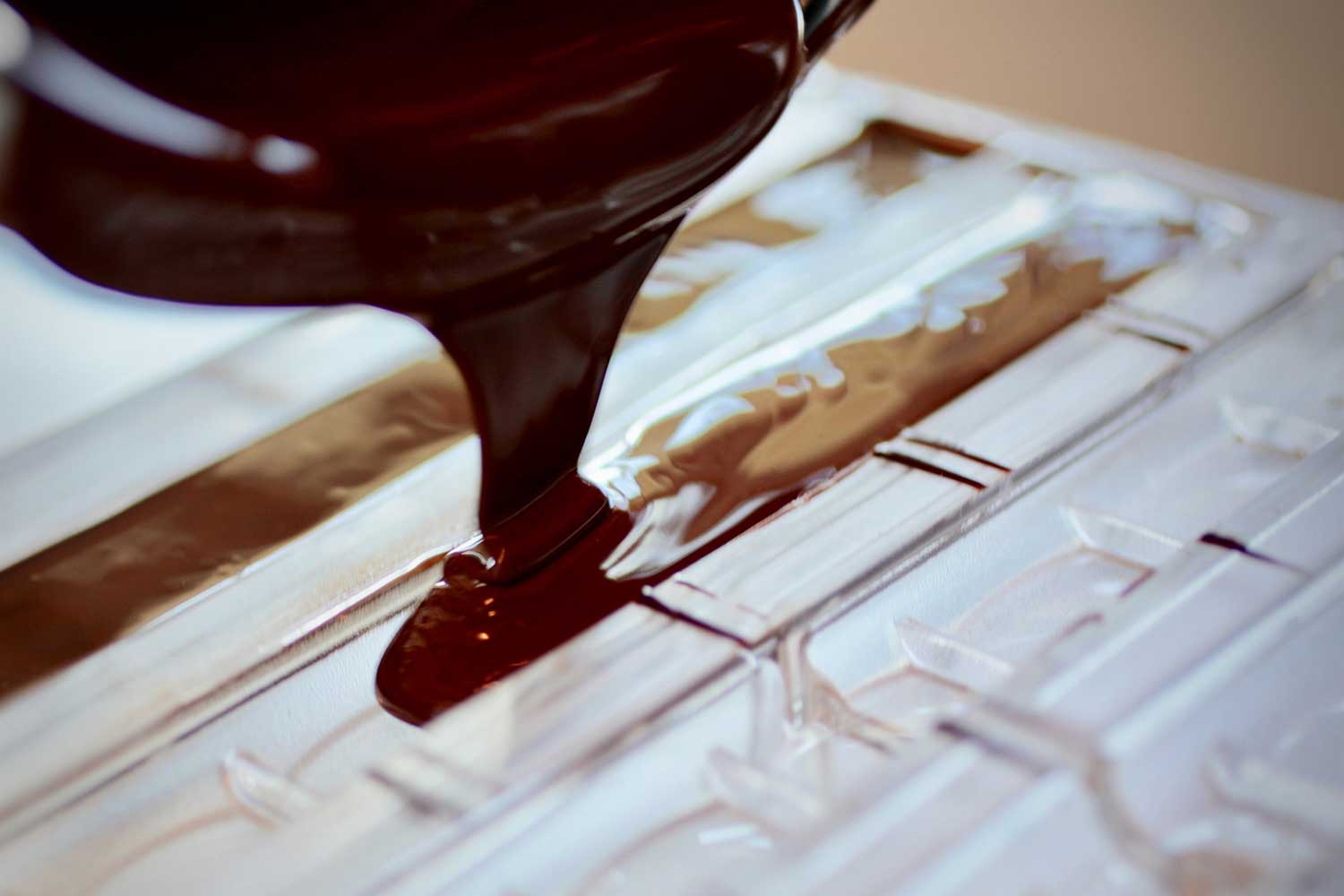 Growing up on chocolate
Born in the Philippines, Lauber spent the first two years of his life in the country and grew up in other parts of the world like Geneva, Toronto, and New York, before moving outside Philadelphia where he spent the bulk of his middle and high school years.  He then went on to get a degree in mechanical engineering, before getting his MBA in international business.
"I spent my childhood bouncing around the U.S., the Philippines, and Switzerland which sounds glamorous when I tell people, but it really wasn't," shared Lauber.  "When I was a kid and spent summers in the Philippines with my mom's family — there was no running water, no electricity, so it was humbling to have that experience."
Yet despite all the moving, there was one thing that remained rather constant and that was his exposure to quality food and most importantly chocolate by the influence of his dad who worked as a Swiss-trained pastry chef.
Lauber described how his dad, after finding a business partner at Swiss hotel in Toronto, decided to start a chocolate business in the early '80s.  As the '90s came around, Lauber's dad decided to pursue his own venture.
"He is a traditional chocolatier, importing bulk chocolate from Switzerland, melting it down, and creating chocolate confections.  It wasn't necessarily something he intended to do, but being an immigrant and having no higher education, it was what he knew best," said Lauber.
He continued, "So I basically grew up in a chocolate factory, as did my two sisters," adding that time at the family-run factory was a typical after-school activity that continued into college.  
"I first started as a dishwasher in the fourth grade, then I got to start decorating truffles, then feeding the enrobing machine, then making shells, and from that point on, I helped out with whatever was needed," said Lauber.  "You could say I apprenticed with a Swiss chocolatier for over a decade."
Oodaalolly
By the early 2000s, Lauber decided to try his hand at the chocolate business and create his own chocolate company that got rid of the melting of imported bulk chocolate, and focused more on bean-to-bar.
After running the idea through with his dad who had a few hesitations given that the bean-to-bar market was rather small, Lauber decided still to go ahead with it and got a loan from the Small Business Association.  But just as he was ready to launch, he got an offer to move to Europe with his engineering job and decided to take the opportunity.
However, chocolate was still on his mind. After moving to Sydney, Australia with his wife who he met in Europe, and then back home to the U.S., plans of his chocolate business were put back on the table.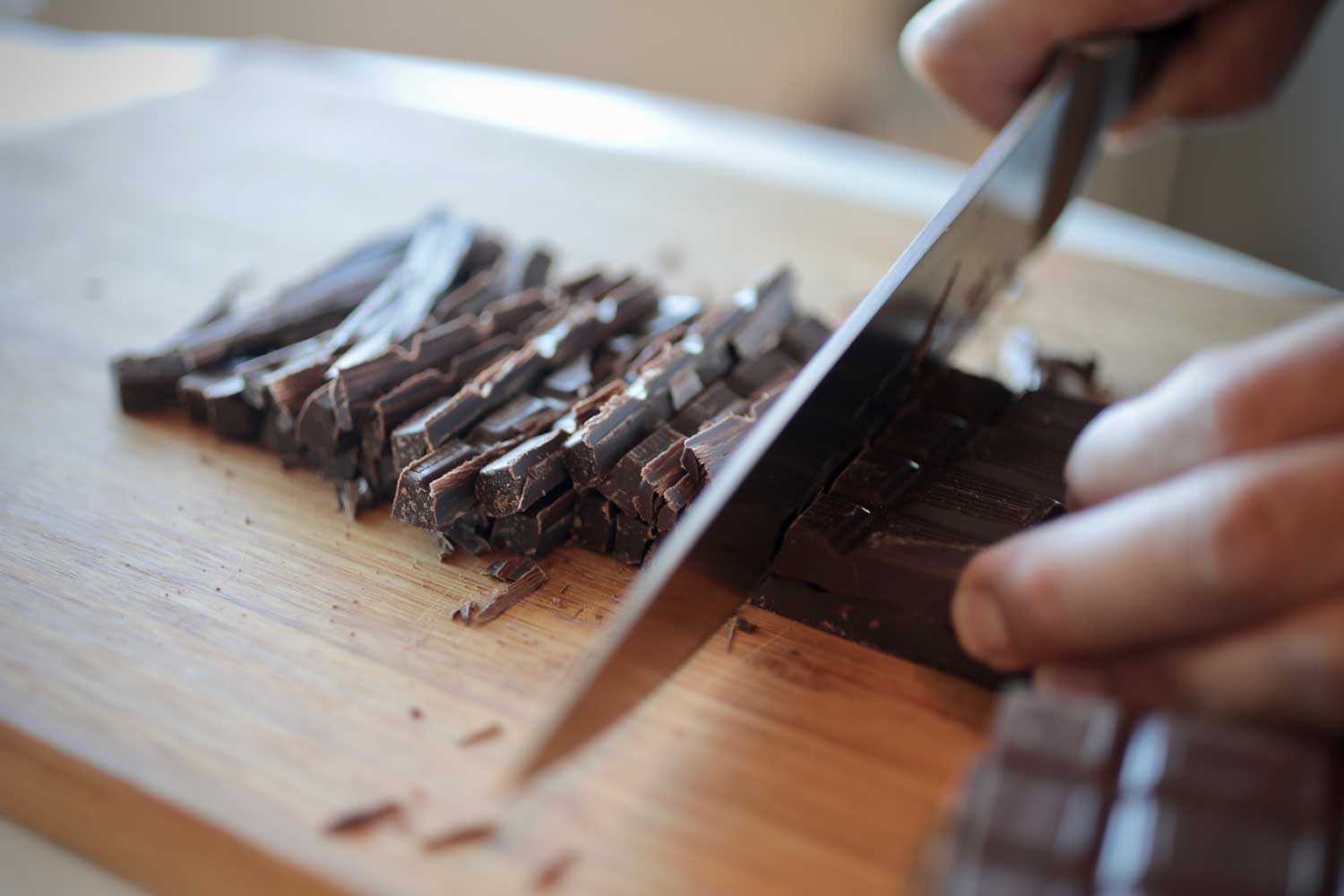 "One thing to keep in mind is 15 years ago, there were probably only a few U.S. chocolate makers being Hershey's, Scharffen Berger, and a few other companies," Lauber said of the market when they returned.
He added that today, there are close to 300 U.S. bean-to-bar makers.
Lauber and his wife—who being half-Italian, also grew up with an affinity for good food—decided to try all the bean-to-bar makers they could get their hands on before deciding that entering the chocolate business was indeed what they wanted to do.
"I just thought we could make bars as good as what we tasted, but we would only use Filipino beans and focus only on them," said the second generation chocolatier.  
One thing that distinguishes oodaalolly from other chocolate makers is that they source their own cacao beans directly from the Philippines without using any distributors, he said.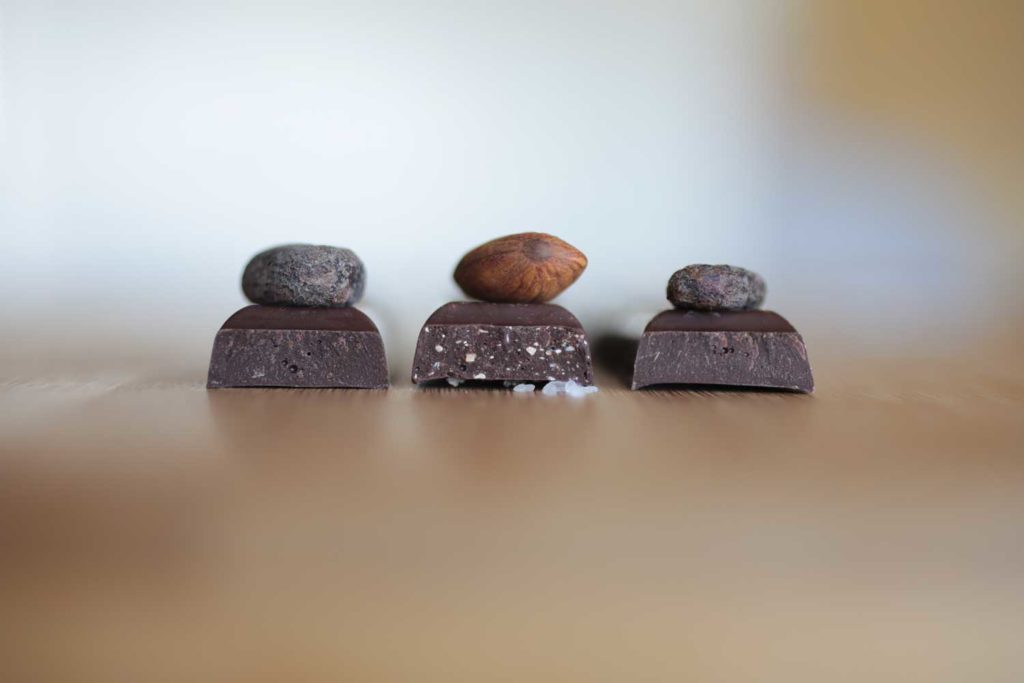 The cost and logistics of sourcing their own beans have as a result been more challenging, but that has also meant having direct access to supply which Lauber holds important.  Lauber said he spent a year working on the process before launching their original collection of bars in December of 2017.
Currently, the maker has three bars:  60-percent dark milk, 70-percent dark chocolate, and  70-percent dark almond and sea salt.  All bars are single roast, single origin, and use 100-percent Filipino cacao.
Yet oodaalolly's bars are only the beginning as the maker is taking the next step in making sure its products come as close from the source as possible.
In 2018, oodaalolly planted about 4,000 cacao plants on his grandfather's land in Western Visayas after testing some out on his mom's property a few years ago.
"They sprouted pods rather quickly so hopefully in a few years, we can start harvesting some of our own plants," said Lauber.
As for the definition of 'oodaalolly'?  The name, Lauber shared, is a play on a phrase from his older son's favorite cartoon when he was about a year old during their days moving back from Sydney.
"Oodaalolly is an expression of joy, surprise, delight, ecstasy, and effervescence, and is often shouted or sung repeatedly," said Lauber.
He added, "That's what we want people to feel when they eat our bars.  A bit of joy, and a bit of delight.  If it causes you to sing—even better.  But if it makes you smile, even a little bit, then we have achieved success!"
In the meantime, Lauber hopes that oodaalolly helps make true Philippine chocolate a more common part of everyday life.
"When I met my father-in-law for the first time, he had this magical ability to pull out a bar of chocolate at the most random times.  While waiting for a train, when sitting on a park bench, while enjoying an espresso.  It always put everyone in a good mood," said Lauber.  "The best way to enjoy oodaalolly is by sharing a bar with those you love."