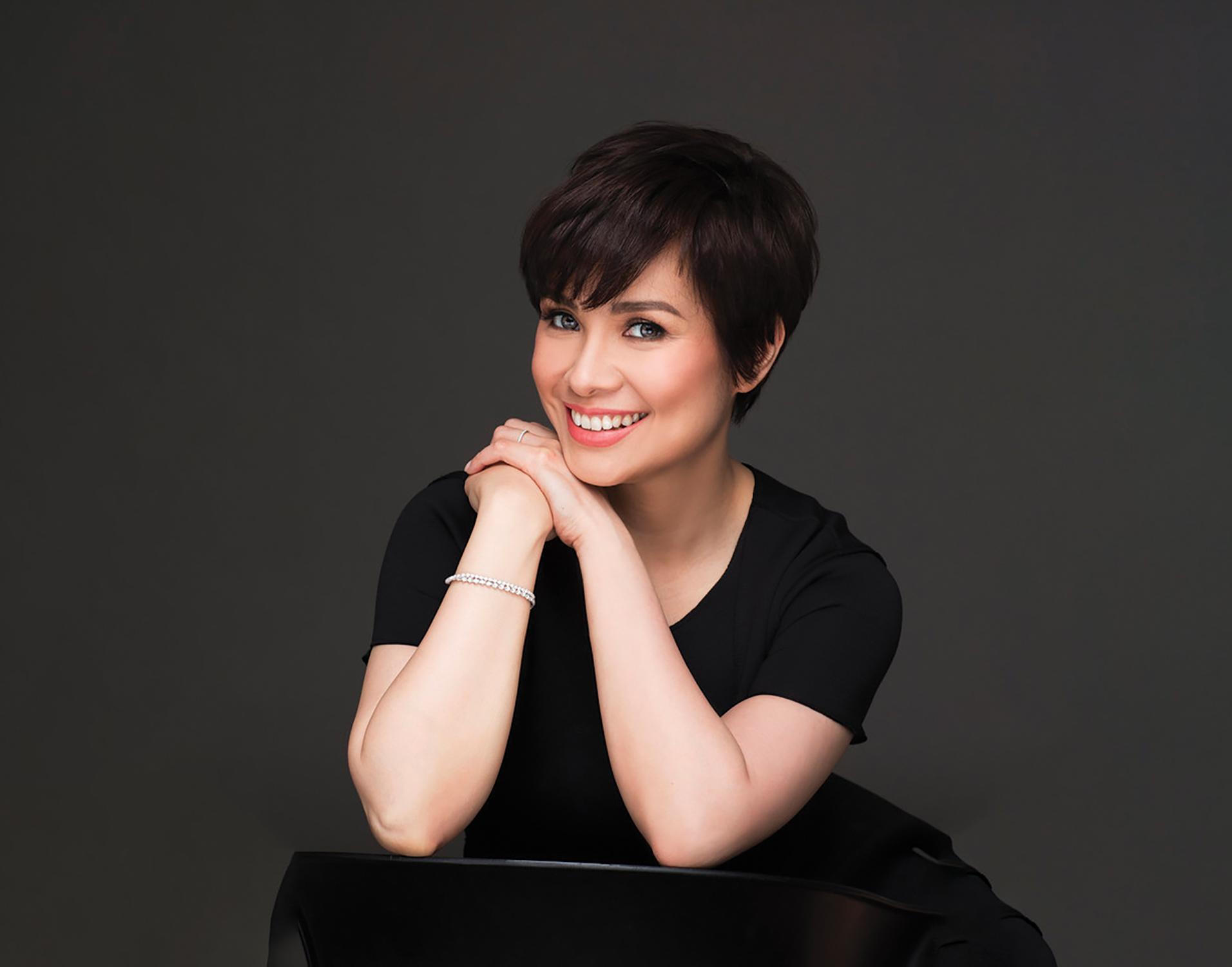 For limited guest engagement July 11 – August 13, 2023
The producers of Here Lies Love, the groundbreaking musical from the minds of Grammy®, Oscar®, and Tony Award® winner David Byrne (concept, music and lyrics) and Grammy Award® winner Fatboy Slim (music), announced that Tony and Olivier Award winner Lea Salonga, a global Filipina legend, will join the show's Broadway cast for a special guest engagement this summer.
Salonga, who is also joining the producing team of Here Lies Love, will appear in the show for five weeks from Tuesday, July 11 through Sunday, August 13. She will perform "Just Ask The Flowers," sung by the character of Aurora Aquino – mother of Benigno "Ninoy" Aquino, whose assassination ignited the People Power Revolution that ousted Ferdinand and Imelda Marcos from power. After her five-week run, guest stars from the Philippines will take over the role, showcasing the abundance of talent from her native country. This production marks the first time Salonga will serve as a producer on a Broadway show; Here Lies Love also marks the first time Salonga will play a Filipino role on the Broadway stage.
Salonga returns to the Broadway Theatre with Here Lies Love after making her Broadway debut there in 1991, winning the Tony Award for her portrayal of Kim in Miss Saigon at age 20.
Here Lies Love, which tells the story of former Filipina First Lady Imelda Marcos' rise to power and subsequent fall at the hands of the Philippine People Power Revolution, will begin performances Saturday, June 17 ahead of an official opening night on Thursday, July 20.
Lea Salonga said, "I'm so excited to be joining Here Lies Love as both a performer and producer! As an audience member that stood on the dance floor at the National Theatre in London where Here Lies Love ran in 2014, I knew I wanted to be part of it if and when it ever came to Broadway. Now here we are, and at the theater in which I made my Broadway debut! I'm thrilled to be part of this show, as well as part of a company comprised of an abundance of Filipino talent, a first in Broadway history! We're showing the world what we're capable of!"
Director Alex Timbers said, "Having Lea join the Here Lies Love family is a pinch-me moment for all of us. I can't wait to get in the rehearsal room with her and the other talented artists working on this show."
Producer and costume designer Clint Ramos said, "Lea Salonga has singularly secured a place for Filipinos on the Broadway stage. That she joins us as both performer and producer, where she creates a pipeline for Filipina actresses, is profoundly historic. Lea continues to be a beacon of light and source of pride for the Philippines. We are thrilled to welcome her to Here Lies Love."
As previously announced, the cast of Here Lies Love will also include Jose Llana (The King and I, The 25th Annual Putnam Country Spelling Bee) and Conrad Ricamora ("How to Get Away with Murder," The King and I, Soft Power – Grammy nominations). An international casting search is underway for the remaining company of 20+ actors.
Developed & directed by Tony Award winner Alex Timbers, with choreography by Olivier Award nominee Annie-B Parson and additional music by Tom Gandey and J Pardo, the show's home at the Broadway Theatre (1681 Broadway at 53rd Street) will be transformed into a dance club where the audience is immersed in the story.
Ticketing information
As the official card sponsor of Here Lies Love, American Express® Card Members have Early Access to exclusive presale tickets before the general public from Friday, March 10 at 10am EST through Monday, March 20 at 9:59am EST at Telecharge.com.
Presale tickets for Here Lies Love are available exclusively to Audience Rewards® members from Monday, March 20 at 10:00am ET through Wednesday, March 22 at 9:59am ET. It's free and fast to join at www.AudienceRewards.com.
Audience Rewards is the Official Rewards Program of Broadway, providing membership benefits and rewards for more than 2.7 million members and representing more than a quarter of all Broadway tickets purchased through Ticketmaster and Telecharge. Free and easy to join, Audience Rewards allows buyers to earn Show Points on every ticket purchase, to be redeemed for free tickets, theater collectibles, unique experiences, and more. Founded in 2008 by a unique coalition of prominent theater owners, including Nederlander, Shubert, and Jujamcyn, major national presenters, and key performing arts centers from across the country, Audience Rewards has offered members first access presales to more than 100 Broadway shows and 200 VIP experiences and events, which have included a meet and greet with Jake Gyllenhaal and Tom Sturridge, a walk-on role in Rock of Ages, a cooking class with Gavin Creel & Celia Keenan-Bolger, celebrity Q&As, backstage tours and much more.
Tickets are on sale to the general public beginning Monday, March 27 at 10:00am EST online at Telecharge.com or by phone at 212-239-6200.
For information on groups of 10+, contact Broadway Inbound at broadwayinbound.com or call 866-302-0995.
More information about the wide variety of standing and seating options available throughout the theater's reconstructed space will be announced soon. Sign up now at HereLiesLoveBroadway.com for early access to tickets.
From its world premiere at The Public Theater in 2013, Here Lies Love has enjoyed popular and critical acclaim. The show returned to The Public in 2014-2015, debuted at London's Royal National Theatre in 2014, and most recently opened at Seattle Repertory Theatre in 2017.
The creative team for Here Lies Love on Broadway includes three-time Tony Award® nominee David Korins (scenic design), Tony Award® winner Clint Ramos (costume design), Tony Award® winner Justin Townsend (lighting design), M.L. Dogg & Cody Spencer (sound design), and three-time Tony Award® nominee Peter Nigrini (projection design), with casting by Tara Rubin CSA, Xavier Rubiano CSA, Gail Quintos and general management by Foresight Theatrical. Additional creative team members include ATW Jonathan Larson Grant recipient J. Oconer Navarro (music director), Billy Bustamante (assistant director), Renée Albulario (assistant choreographer), Bobby Garcia (casting consultant/Philippines), Gregory T. Livoti (production stage manager), and Ryan Gohsman and Sheryl Polancos (assistant stage managers). Giselle "G" Töngi is the show's Cultural and Community Liaison.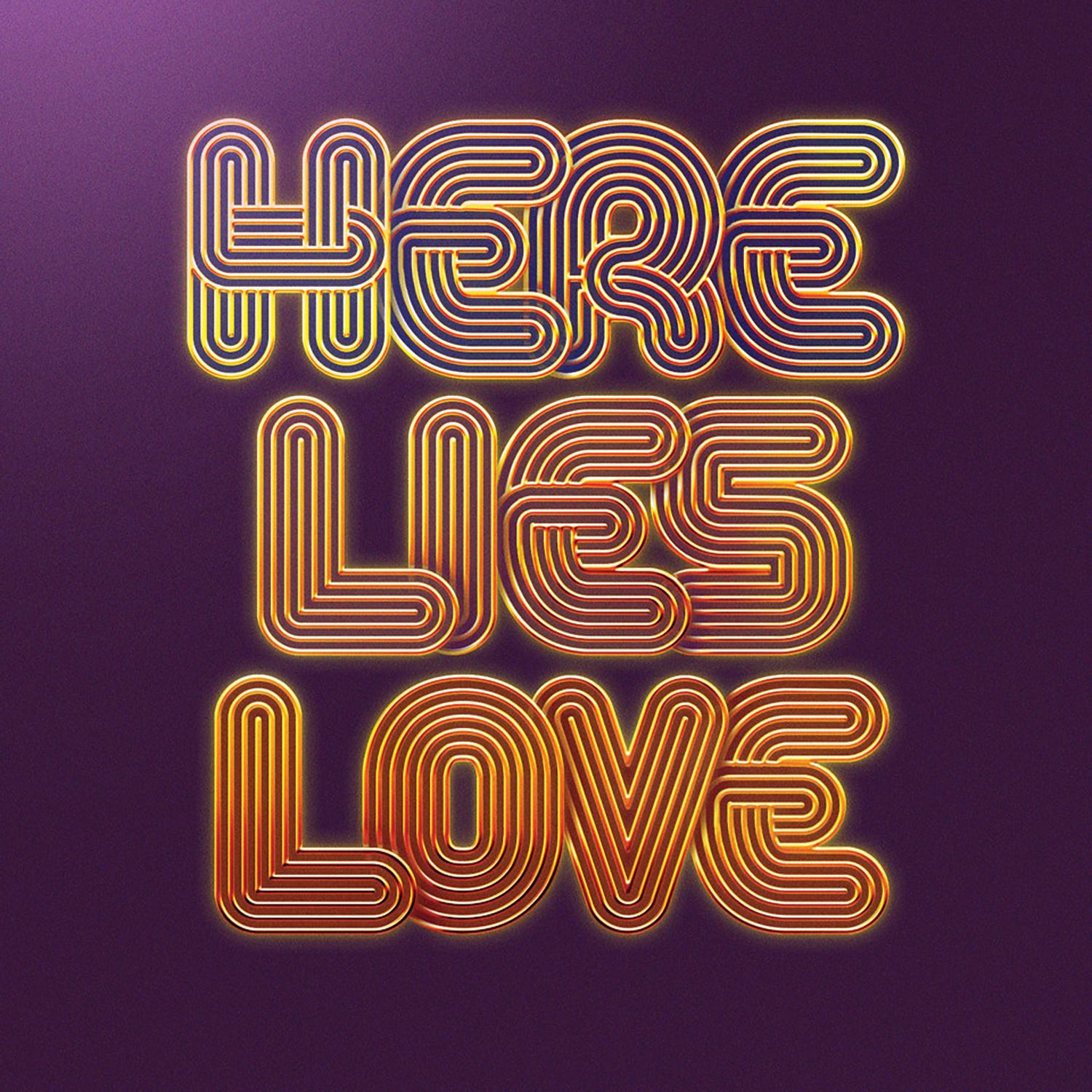 Here Lies Love is produced by Hal Luftig, Patrick Catullo, Diana DiMenna and Plate Spinner Productions, Clint Ramos, and Jose Antonio Vargas, with Aaron Lustbader serving as Executive Producer.
They are joined by Lea Salonga, Bobby Garcia, Giselle "G" Töngi, Celia Kaleialoha Kenney, Girlie Rodis, Miranda Gohh, Rob Laqui, Georgina Pazcoguin, Don Michael H. Mendoza, Adam Hyndman, Yasuhiro Kawana, Triptyk Studios, Shira Friedman, Kevin Connor, and Hunter Arnold/TBD Theatricals.