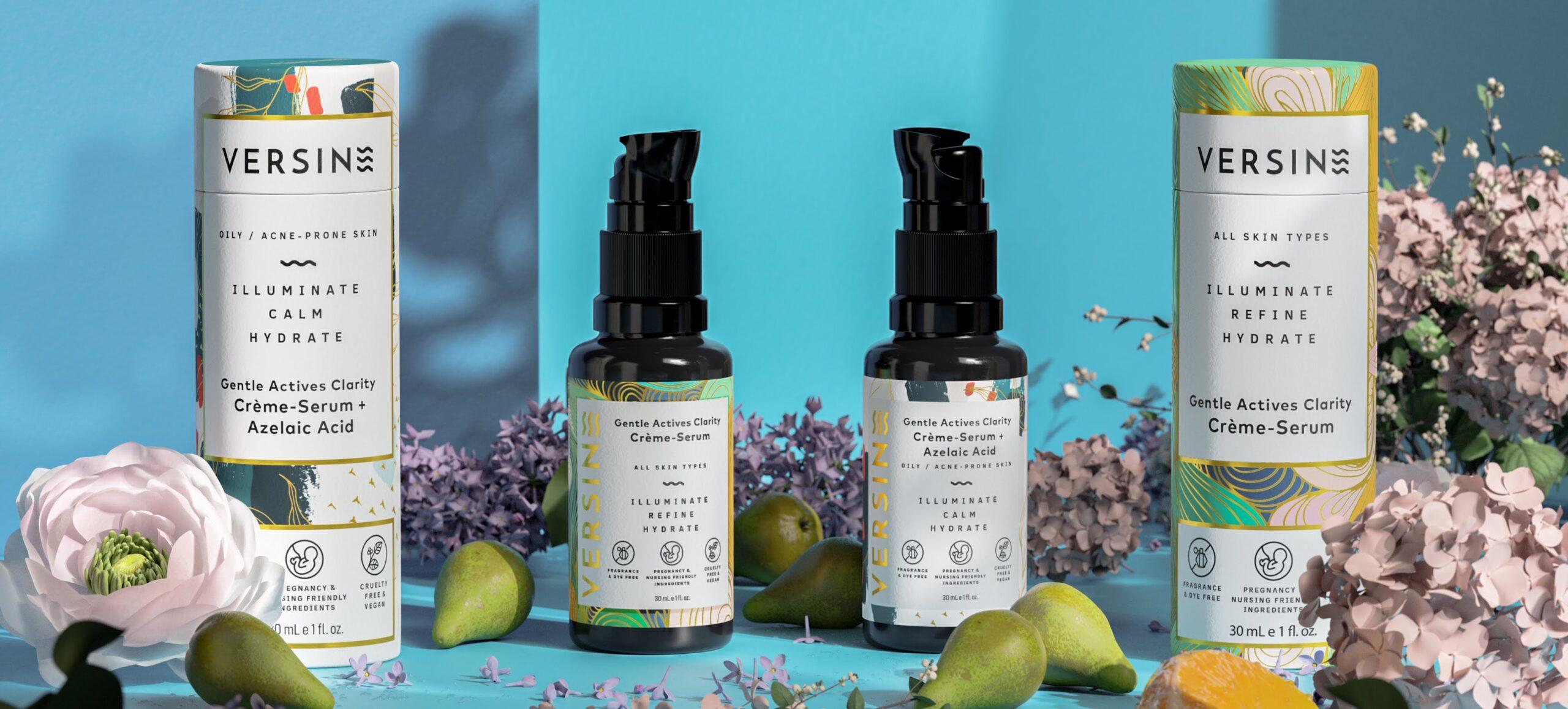 WHEN Jennie Gao was pregnant with her second child, she began to explore the skincare world and products that were pregnancy-safe.
Through her research, however, she found the space to be "time-consuming" and "anxiety-inducing" for moms trying to find science-based skincare products that still felt "luxurious and made us feel good."
Enter Versine, Gao's own skincare brand created for all stages of life and all stages of skin — for mothers, those who are expecting, and anyone else looking for safe products.
Asian Journal (AJ): Jennie, walk us through how Versine got started. How did your journey to motherhood inspire you to start your brand?
Jennie Gao (JG): I was working as a domestic violence prosecutor in Queens, NY, when I became pregnant with my second child. My skin went haywire due to the stress and the hormones — I was trying a lot of cases, and juggling my career with a toddler at home. Skincare was my refuge and method of self-care, but then I found out by happenstance that I wasn't supposed to use benzoyl peroxide or retinoids during pregnancy. That realization really pushed me to re-evaluate my skincare.
The more I dug into it, the more confusing everything became. There was so much conflicting information, and the ingredients lists of most products are miles long. Harmful ingredients like phthalates often aren't even listed, instead hiding behind labels like fragrances.
I just wanted something that was completely uncontroversial, yet that would take care of the blemishes, and dry and dull skin I was dealing with. But that was so hard to find – few products combined active ingredients that are clinically proven with a conservative safety profile. I also wanted something beautiful, because pregnancies are hard, and I thought mamas deserved some everyday luxury, instead of just a generic and boring product. That's why I created Versine Skincare. I alternately regret and love my decision. Starting a company is hard but I also get so much joy and satisfaction when I receive feedback from women who tell me Versine has given them their confidence back.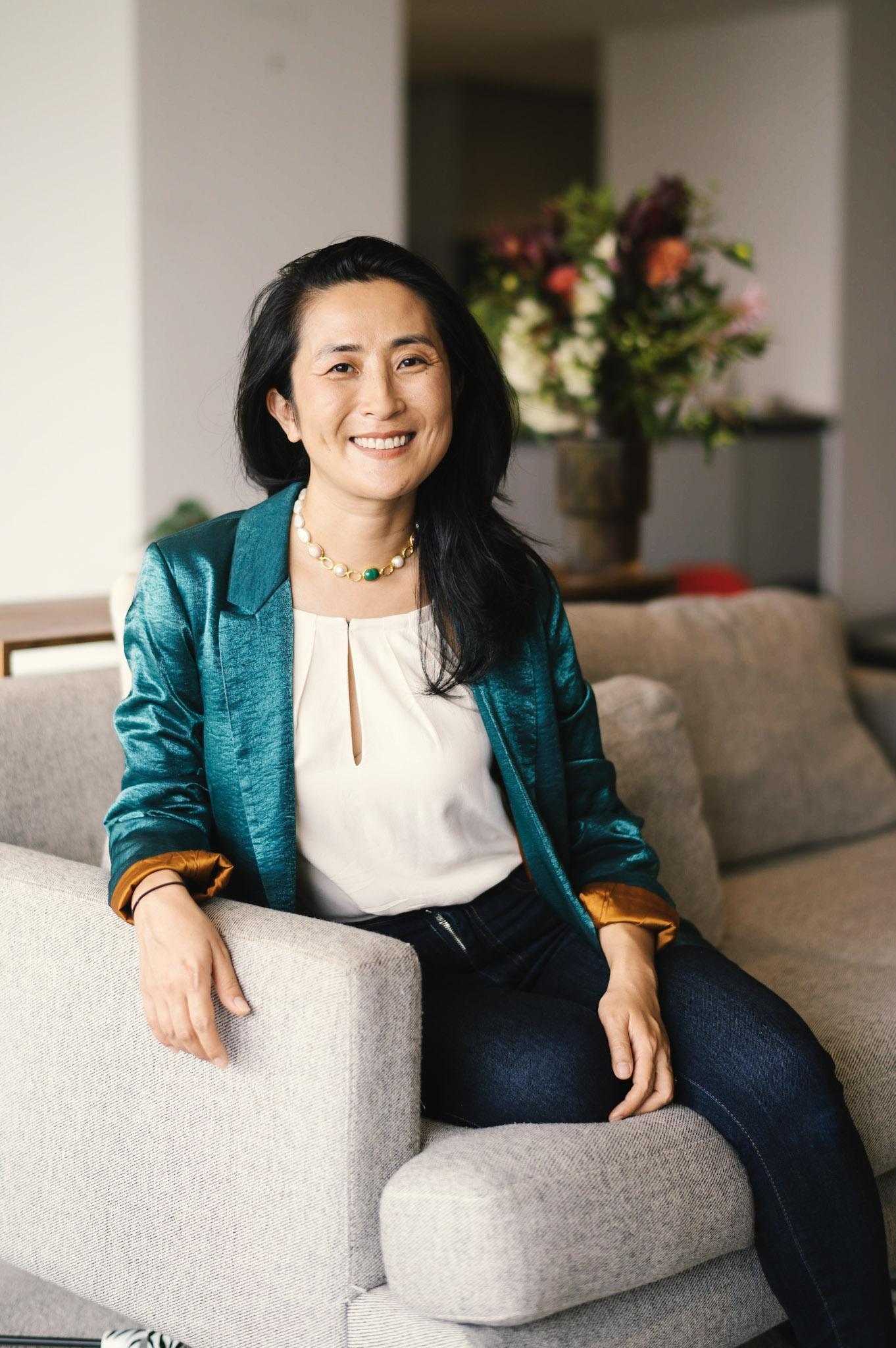 AJ: You've worked with medical and skincare experts for the products. Can you talk about developing your serums and their benefits?
JG: From very early on in the process, I knew I couldn't just white label a product, and must create the products from scratch in order to meet the standards I wanted for the brand. My background wasn't in beauty, but I was lucky enough that many people — both friends and strangers — offered advice and a helping hand. Soon I realized that I not only needed a cosmetic formulator, who can create the products and know how the various ingredients interact with each other, I also needed medical professionals to help me understand how the various ingredients could affect the human body.
This is especially necessary because I wanted to create something that expecting people could use. Our bodies change so much during pregnancy, and fetuses are especially vulnerable. Even if something is completely fine for adults, we know it could really impact a growing fetus (think cat litter, wine, coffee, etc.)
I was lucky to find and bring onto the team top experts, who really believed in the mission of the brand. My cosmetic formulator has a PhD in organic chemistry, and we also had two dermatologists and one OB-GYN consult on our two debut formulas, to make sure they are considered safe for pregnancy and nursing (two of our medical advisors later used our serums during their own pregnancies). Our formulations took over a year. It was really difficult to get all the active ingredients we wanted into one formula, in a way that the ingredients didn't undermine each other's efficacy, and have the formulas still be elegant and luxurious. We also made sure the pH and ingredient concentrations were effective without being irritating, since skin during pregnancies is notoriously reactive.
AJ: Clean and eco-conscious beauty have become more visible in the market in recent years. What are some of the misconceptions about this category of beauty that you hope to debunk with your own skincare line?
JG: The biggest one is that clean beauty isn't as effective as conventional skincare or cosmeceuticals. All of Versine's active ingredients are backed by research and are at effective concentrations. We also use preservatives to make sure the products are shelf-stable and are protected against bacteria and mold. However, we are more conscious about selecting ingredients that don't have known issues (e.g., phthalates, parabens), and we are more thoughtful about our packaging, sourcing, etc. I don't think clean and conscious beauty means you have to make any compromise on efficacy.
AJ: As an AAPI woman and entrepreneur, how has your culture influenced your work?
JG: One way it has influenced my work is actually my philosophy towards product formulation. I seek to create balance in the skin with my products, avoiding overly harsh, aggressive ingredients that could damage the skin if used too often. Instead, I focus on ingredients and antioxidants that protect the skin and work steadily. It's a philosophy that draws from Chinese medicine, which generally seeks to create harmony with the body instead of just treating specific symptoms. That's not to say there isn't space for aggressive ingredients – I personally enjoy a strong, in office chemical peel; but for the every day, I prefer products that act steadily but surely to heal and support the skin.
AJ: Any advice for those seeking to venture into entrepreneurship?
JG: I think the biggest lesson I am learning is that you can't compare yourself to others and measure yourself against others. Entrepreneurship is a lonely endeavor, and you aren't going to be on a "path." If you compare yourself to your former classmates or other brands, you will always feel deficient in some way or another. Instead, focus on your customers, your products, your coworkers, and your growth. Also, you will make mistakes and "waste" precious resources figuring things out, but it's just part of the process. As a former lawyer, an industry that emphasized not making any mistakes at all, it was a hard pill to swallow. Every entrepreneur does it. Learn what you can from it, and shake off the failures as quickly as you can!