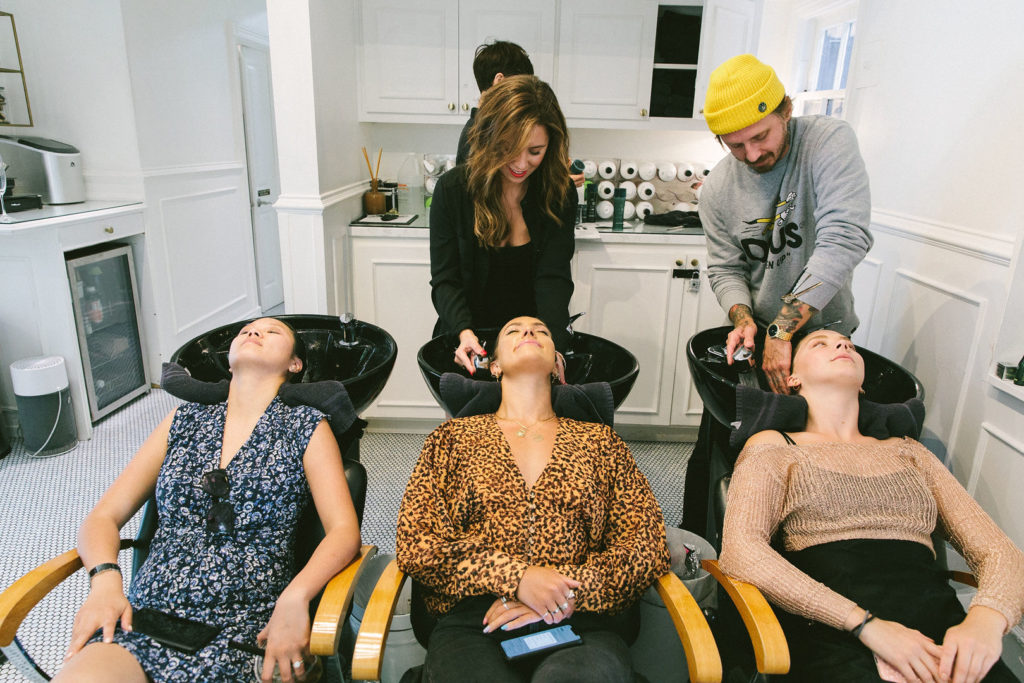 There's a saying, "Invest in your hair. It is the crown you never take off."
For many women, the hair on their heads is one of the most important parts of the body so a lot of care and focus is placed on it — from regimented washing routines to regular haircuts and color sessions. In the market today, there are hundreds of products marketed toward hair care, but there is also a shift in being conscious about the products used.
With summer underway, many of us have hair concerns such as heat protection, frizziness, tangled, and more. One such brand addressing these concerns is SH-RD, a luxury brand from Taiwan that uses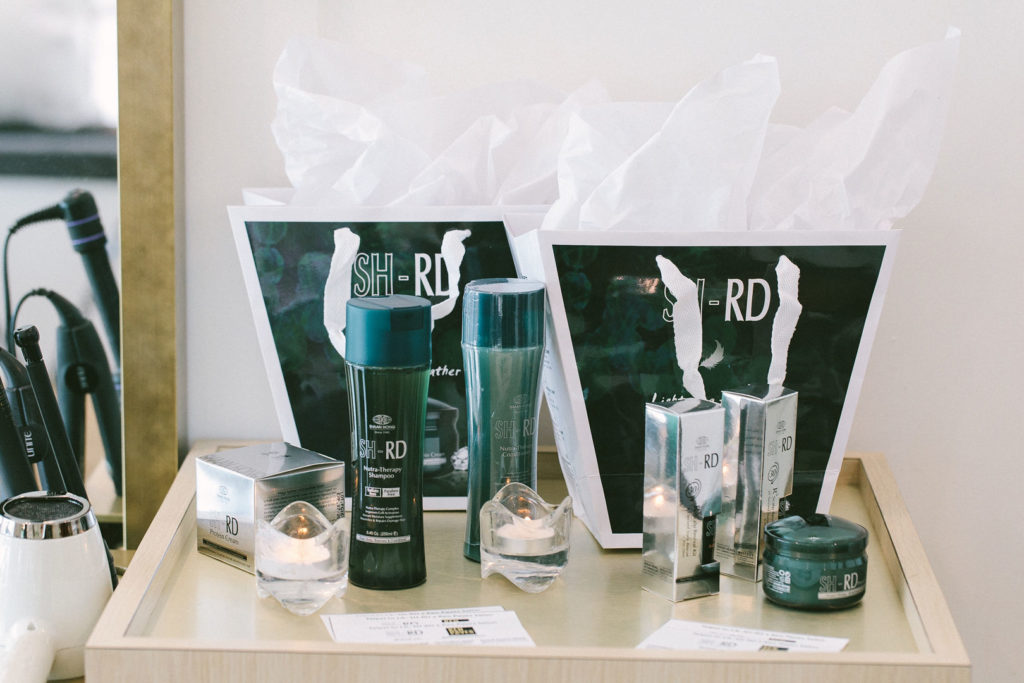 Recently SH-RD teamed up with Ken Paves Salon in West Hollywood, owned by celebrity hairstylist Ken Paves (who is half Filipino!), for a summer soiree to introduce the brand's products to the LA influencers and treat them to blowouts.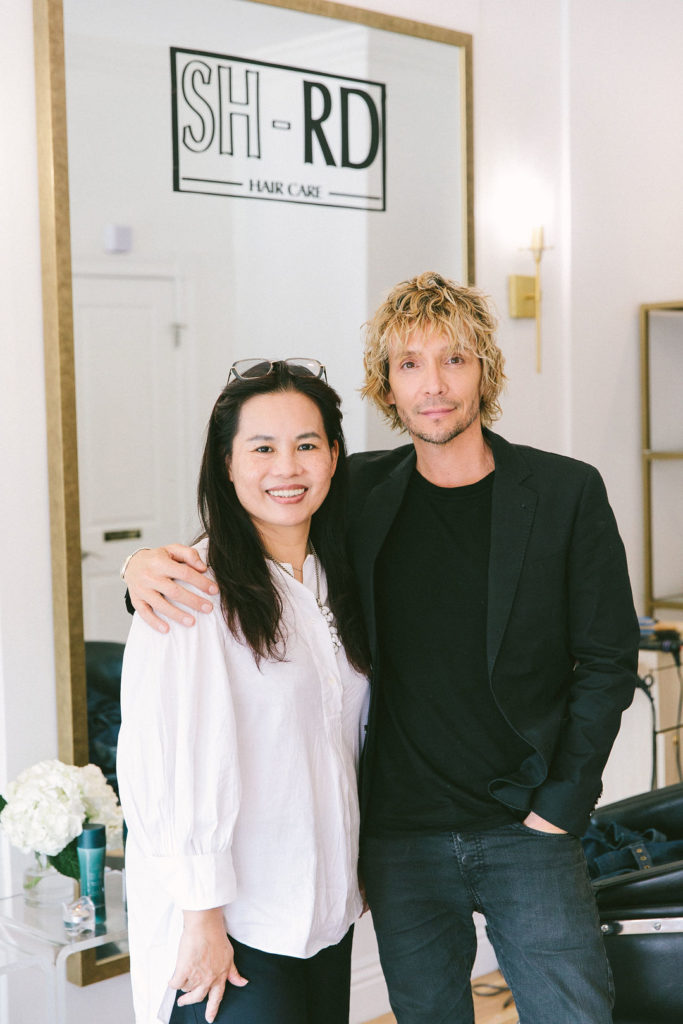 "This partnership with Ken Paves Salon is a good way to introduce our products and let people know what makes SH-RD so special," SH-RD founder Artemis Tsai said.
One of SH-RD's staple products is the protein cream, a leave-in treatment — consisting of Rosemary, Silk Amino Acid, Macadamia Oil, Certified Avocado Oil, and D-Panthenol ingredients — can be used after the shower as heat protection and to lock in hydration and protect hair follicles.
With temperatures rising, this is perfect to put on the hair before swimming to protect from chlorine, before blow-drying or curling the hair, or even stepping outside because it offers UV protection as well. The creamy texture of the product doesn't leave hair too oily or greasy and pumps back nutrients.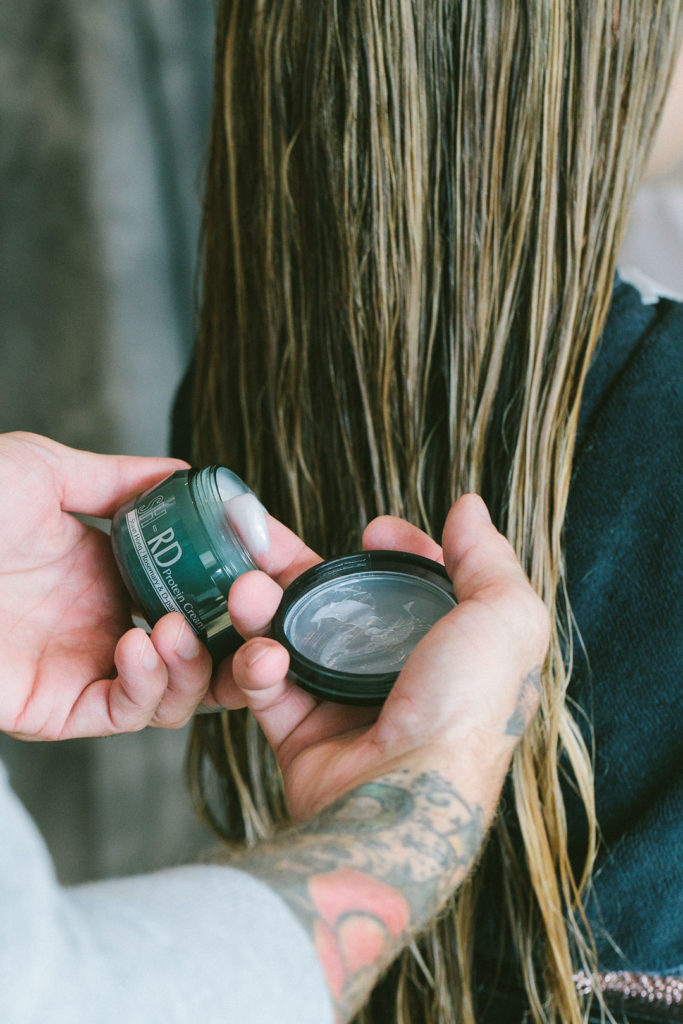 "The special part about SH-RD is just like our slogan, 'light as a feather,' because a lot of females have tangled hair but don't want to put in a lot of product because it feels heavy," Tsai said. "Even though it's a leave-in treatment, there's also heat protection. It also detangles so you can brush it lightly and then style your hair. No one else on the market has a product like this right now."
Before applying the cream, it's recommended to use the Nutra-Therapy Shampoo and Conditioner, which attendees at the summer soiree received in their gift bags. Using vitamins, rosemary and hydrolyzed wheat protein, the shampoo and conditioner will surely revitalize and rehydrate hair that may be damaged from various treatments. The brand also carries a refresh scalp essence that uses essential oils for dandruff and itchy scalp symptoms.
Though an Asian brand, it has been well-received and beloved by other ethnicities as it is sold in over 40 countries to date.
While getting blowouts, attendees were entertained with music provided by DJ HAUTE and then enjoyed food from Sushi Fire, Barsha Wine and Spirits and boozy boba drinks from Labobatory. Before leaving, attendees were gifted with gift bags consisting of SH-RD haircare products, green velvet scrunchies, pearlized headbands, and jeweled barrettes.
SH-RD is on its way to becoming a common household name in the U.S. with its innovative product line.
"Whether a woman's hair is straight, curly, or any other style, SH-RD will make it smooth and untangled," Tsai said. "Since SH-RD uses all-natural ingredients, we want people to recognize us as a leading haircare line."