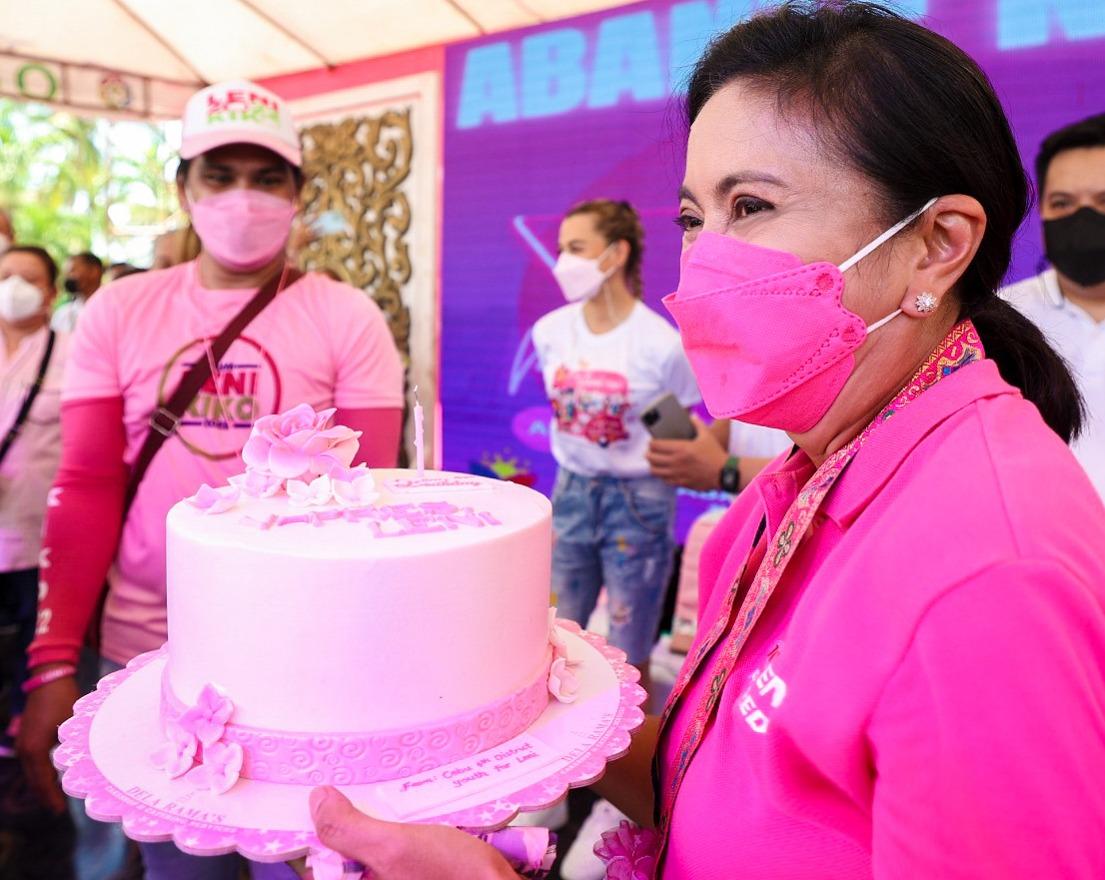 SATURDAY, April 23 is the birthday of Maria Leonor Gerona Robredo, our vice president and the presidential candidate who I hope we will deserve as the 17th president of the Philippines through the power of our collective voice sealed with our sacred vote on the May 9 election. Deserve Leni? Let me expound on this.
Perhaps many of us have developed "learned helplessness" in our psyche because it seems the Filipinos have never learned from history. We keep clamoring and praying for the need for good governance to end the chronic systemic corruption in the Philippines, and yet many of us, wittingly or unwittingly, perpetuate acts of corruption by condoning, dismissing, and even normalizing it as a "natural human attribute."
We become part of the corrupt practices when we accept or offer bribes or "suhol" to get what we want even through unlawful means. Worse, we even elect corrupt candidates to public office.
Many of us would even say, "wala nang pag-asa ang Pilipinas".
Could it be that we have been mentally and culturally conditioned for so long to look for the leader we yearn for in the wrong places, using the wrong indicators?
We have been looking for our leader from the  buena familia, the family dynasty. No wonder our provinces, cities and towns have been ruled by families who make us think they are entitled to the positions of power like monarch so. And we believe them. We vote for them and their children and grandchildren again and again.
We have been looking for a leader who speaks English fluently like a native speaker and delude ourselves into thinking that this equates to being intelligent and well educated.
We have been looking for leaders who look rich, dress up like royalty, live in mansions, ride in flashy luxury cars, and oh yes — rich enough to give away money that is not theirs.
We have been looking for the flashy arrogant type of leader who sounds like a "messiah" — the self-proclaimed savior of the country and that nobody else can solve our problems and serve the Filipino people better than him/her, and we allow him/her to break the rule of law, supposedly to help him/her deliver what he/she promised to save the country.
We have been looking for a leader who "fights" by spewing toxic name-calling, deluding ourselves that being "palaban" this way is a sign of being authentic and courageous, deluding ourselves that this is a sign of strength.
We have been looking for leaders who tell us what we want to hear instead of what we NEED to hear, a leader who serves us an image, a "persona" through social media, YouTube, and other propaganda platforms that validates what we are looking for in an "ideal" candidate as I described above.
We then surrender our analytical minds to this false leader and swallow, digest and burp all the lies spewed to us without question, poisoning our minds and our spirit.
This kind of psyche has caused our self-inflicted harm that took us to where we are now, far from the "good place" where we want to be. We have lost faith in us, in our people, in our country.
Until Leni Robredo came along, seemingly out of nowhere, because she came not from places where we traditionally look for our leader.
Leni Gerona Robredo came from the world where you and I come from: from a middle-class family rubbing elbows not with the rich and famous, but with people just like us, and the hardworking Filipinos — the magsasaka, mangingisda, tindera sa palengke, modista, karpintero, guro, nurse, caregiver, kasambahay, OFWs, etc.
Leni speaks like us, laughs at the jokes we laugh at, lives a simple life, enjoys the ordinary pleasures and values what most of us consider most important in our life.
Conversely, like us, Leni also has to surmount the daily challenges we all have to face — the high cost of living, the money to pay for our tuition, escalating hospital bills, how to recover from a financial loss like losing a job, the storm destroying hopes for a bountiful harvest, the inequality in our society.
Leni also shared our dreams and prayers for a better brighter tomorrow, the only difference is that she did not stop at just dreaming and praying about her aspirations. She worked hard and diligently to make them all come true, guided by her childhood dream to be a lawyer and a judge like her honorable father, and a teacher like her dedicated mother.
Like many of us, she worked her way to help pay for her law school by teaching economics, while being a humble quiet wife to then-Mayor Jesse Robredo and a mother to their three daughters.
I would like to believe that Leni marrying Jesse was part of God's divine plan for their lives. It was through Jesse's example that Leni saw that clean honest governance is still possible. Conversely, it was Leni's family that molded her to be simple, humble, hardworking and faithful to God, making her what Jesse himself would her– his "conscience", so he would remain faithful to his calling to be a good public servant to his constituents in Naga, and later on as DILG secretary.
It was through her experience as the Mayor's wife that she became immersed in the needs of the poor people in Naga and the Bicol region, and she followed her moral compass to use her hard-earned law degree to help those who are marginalized in Philippine society, those in the "laylayan."
As a lawyer, she inspired other young lawyers to reach out to the poor and give them free legal assistance. She chose to represent the poor as a lawyer for the Public Attorney's Office which paid her a meager salary. She led NGOs in empowering women and the youth to fight for their rights and achieve their goals.
I also think it was also part of God's Divine Plan that Jesse's death, though unfortunate, would propel Leni to soar higher and serve the Filipino people as representative, and later on as vice president.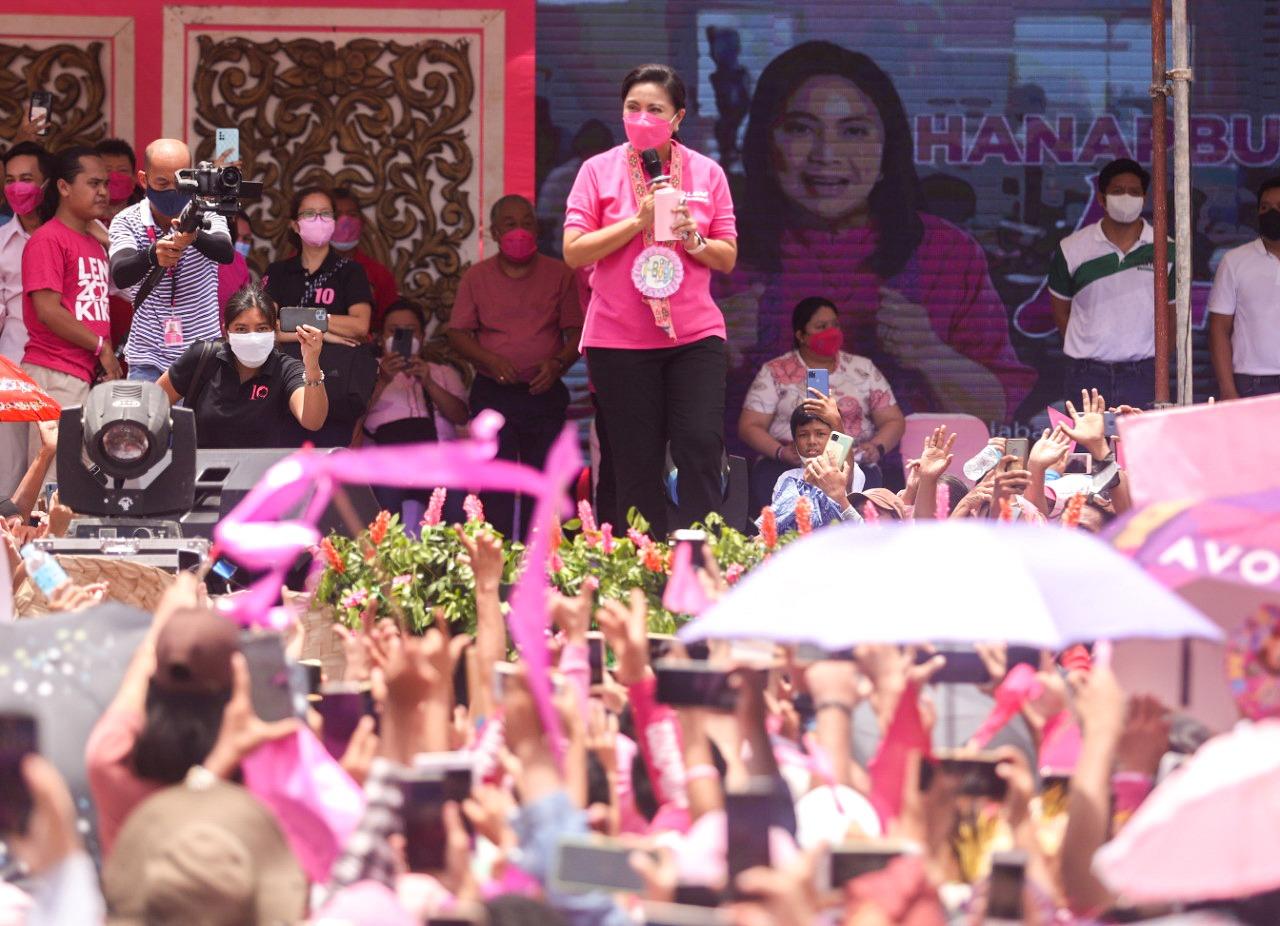 Leni served us with the same commitment, dedication and tenacity as she has been doing all her life, looking for and finding ways to help uplift people from poverty, ignorance and despair. She has been doing these with the sincerest heartfelt intention of a true public servant. She never abused her power, kept her integrity intact, and remained truly humble.
Now that she is running for president, people like me and you are learning more about her, not from fake news and fabricated narratives. We are knowing more about the true Leni Robredo from the very people she has served dutifully and faithfully all her life. They were the ones who have been volunteering for her when she ran for Congress and later for VP, helping her achieve her goal to serve more kababayans as president.
Indeed, Leni has been our true "tanglaw sa dilim." Through the campaign allies, we see more and more people switching to Leni and her chosen and trusted VP, Sen. Kiko Pangilinan. The more we know about them, the more we believe that good honest governance is still possible and is still attainable. May pag-asa pa ang Pilipinas if we choose, support and vote for the right leaders who deserve the public trust.
More importantly, Leni and Kiko, through their example, also help us find our own light, our own sense of purpose that brings out the best in us.
As Leni said, we are ALL the answers to our prayers. The light of hope that she re-ignited in us causes us to radiate and reflect the same goodness for others to see, causing them to want to be better persons, better citizens, better sons and daughters of God.
We ALL then become "tanglaw sa dilim" who will create a better brighter tomorrow for our children and grandchildren.
Tara! Ipanalo na natin ito! Let us vote for Leni Robredo for president and Kiko Pangilinan for vice president, and all the senators they have endorsed. Kulay rosas ang bukas with Leni and Kiko. Angat buhay LAHAT.
HAPPY BIRTHDAY, Leni Robredo. It will be answered prayers for us to call you Madame President and Kiko Pangilinan our Vice President very soon. So help us, God!
* * *
The opinions, beliefs and viewpoints expressed by the author do not necessarily reflect the opinions, beliefs and viewpoints of the Asian Journal, its management, editorial board and staff.
* * *
Gel Santos Relos has been in news, talk, public service and educational broadcasting since 1989. She was a news anchor, TV host and radio commentator and public service host for ABS- CBN and DZMM. She is now working on her advocacies independently, serving the Filipino audience using different  media platforms. You may contact her through email at [email protected], or send her a message via Facebook at Facebook.com/Gel.Santos.Relos. Also on Twitter, Instagram: Gel Santos Relos