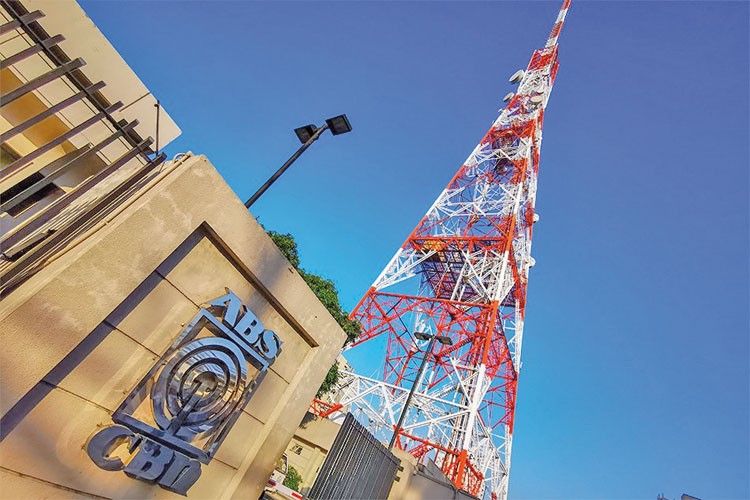 IF you and your family have been depending on Sky Direct, TV Plus for news and entertainment, especially after the Duterte Administration's National Telecommunications Commission ordered the shutdown of the Philippines' biggest broadcasting network ABS-CBN and its subsidiaries on May 5 amid the country's fight against the coronavirus pandemic, then effective June 30, you will no longer be able to watch programs via these digital platforms.
As  ABS-CBN News reported, "While channel 43 is not mentioned in NTC's cease and desist order (CDO) of May 5, 2020, and it is ABS-CBN's informed understanding that channel 43 is not included in the CDO, digital TV transmission in Metro Manila using channel 43 will cease tonight (June 30), consistent with the intent of the alias CDO."
ABS-CBN Corp issued a statement on the NTC order vs TV Plus channels:
At 2:26 PM today, ABS-CBN received an alias cease and desist order from the National Telecommunications Commission (NTC) directing ABS-CBN to cease and desist from operating digital TV transmission in Metro Manila using channel 43.
While channel 43 is not mentioned in NTC's cease and desist order (CDO) of May 5, 2020, and it is ABS-CBN's informed understanding that channel 43 is not included in the CDO, digital TV transmission in Metro Manila using channel 43 will cease tonight (June 30), consistent with the intent of the alias CDO.
This means that viewers with TV Plus set-top boxes in Metro Manila will be unable to watch Teleradyo, Jeepney TV, Yey!, Asianovela Channel, CineMo, and KBO.
ABS-CBN has a pending petition with the Supreme Court questioning the NTC's CDO and hopes that such petition will be resolved soon in its favor so that it can resume broadcasting on both analog and digital platforms in the service of the Filipino.
Meanwhile, Sky Cable Corp released this statement on NTC's cease and desist order to stop its direct broadcast satellite service called Sky Direct. As ABS-CBN news reported, SkyCable Corp was asked "to show cause why frequencies assigned to it shall not be recalled for lack of necessary congressional franchise to operate":
"SKYdirect's 1.5 million subscribers nationwide, including those in remote areas that do not receive television signals, will be deprived of access to the channels we carry that bring them news, information, education, and entertainment starting tonight June 30, 2020, as Sky Cable Corporation complies with the cease and desist order (CDO) issued by the National Telecommunications Commission (NTC) stopping the company from operating its direct broadcast satellite service immediately.
In the spirit of fairness, we continue to appeal to the NTC to extend the same privilege given in the past to other companies whose franchises have expired but are currently pending in Congress to continue its operations until a resolution is passed.
We assure our subscribers that we will exhaust all legal remedies to resume our services.
We commit to attend to the concerns of our valued subscribers and partners arising from this decision. We will refund all unconsumed prepaid loads and advance postpaid payments. We appeal to our SKYdirect subscribers and partners for understanding and patience as we undergo this process."
After all the allegations and false accusations thrown at ABS-CBN and its management which had already been addressed under oath and cleared by government officials and institutions – Department of Justice, Department of Labor, Securities and Exchange Commission, Bureau of Internal Revenue; and after the shutting down of the network on May 5 because of Congress' failure to conduct hearings on its renewal despite allowing other broadcast entities to continue operations while franchise hearings were ongoing and pending, the Duterte Administration is now focusing on yet another angle: Cable TV operators' opposition to ABS-CBN's franchise application, insisting on a supposed "one franchise, one channel" rule."
What is mind-boggling is that during the hearing on Monday, June 29 the NTC admitted that ABS-CBN Corp. did NOT violate the terms of its old franchise when it introduced multiple programs through its TV Plus digital boxes.
NTC Commissioner Gamaliel Cordoba told a joint congressional hearing on ABS-CBN's application for a new operating franchise that digital television technology allows broadcast franchise holders to provide up to 6 programs using a single 6 MHz frequency.
"Insofar as 6 programs in 1 channel is concerned, okay po yun (they're okay)," he said.
When asked by Ako Bicol party-list Rep. Alfredo Garbin to clarify if ABS-CBN's previous 25-year franchise contained any provision that prohibited the operation of multiple programs, Cordoba said digital TV was not yet available when the franchise was granted in 1995 through Republic Act No. 7966. "Baka hindi po yun na-forsee ng RA 7966," he said as reported by ABS-CBN News.
Dissecting the previous franchise of ABS-CBN, Laguna Representative Sol Aragones noted that it mentioned "frequency" and not "channel." Cordoba concurred and explained in the hearing how advances in digital TV technology allowed the more efficient use of an existing frequency.
As ABS-CBN News reported, "Congressmen blocking the network's application for a new franchise have accused the network of illegally introducing pay-per-view features in its TV Plus units."
Despite affirming ABS-CBN did not violate any laws nor any provision in the previous franchise, Cordoba said the NTC had asked the network not to offer PPV until it released guidelines for the conditional access system.
But Rep. Garbin was quick to ask: "But if there's no regulation, would you consider that there's a violation of any law? An activity that has not been regulated, would you consider that there's a violation even if it's not regulated?"
To this Cordoba replied that ABS-CBN should have waited for the implementing rules from NTC. If found to have indeed committed a violation, ABS-CBN can be fined P200 for every unauthorized offer of PPV, under the Public Service Act, he said, as reported by ABS-CBN News.
But echoing Rep. Garbin's point, what law was violated? Why punish ABS-CBN and the Filipino people dependent on the network for news, information and entertainment especially during the pandemic?
Is it the network's fault that the government has lagged behind and got stuck in analog while ABS-CBN has ushered the use of digital technology in the country?
Isn't it ironic that the Philippine government once praised ABS-CBN for keeping pace with "rapidly evolving technologies" in a document that outlined the country's shift to digital TV technology"?
A 2014 National Telecommunications Commission circular also "encouraged" broadcasters to introduce new programs, including those in HD format, "in addition to the analog legacy program".
Digital Vs Analog
This was how ABS-CBN News reported on such transition from analog to digital:
The Framework of the DTTB Migration Plan, which seeks to complete the transition from analog to digital transmission by 2023, described ABS-CBN as "the largest multimedia network in the country," citing its "humble beginnings" and "undeniable successes" over 60 years.
DTTB refers to digital terrestrial television broadcasting, which provides viewers with "enhanced TV picture and sound quality" while allowing broadcasters to offer "broader" programs and services.
In 2013, the Philippine government picked the Japanese standard for such digital technology, owing to its lower cost and an emergency warning system.
"In the face of changing governments, despite natural disasters, and amid rapidly evolving technologies, ABS-CBN remains steadfast in its commitment to serve the Filipino," the October 2017 document said.
"The organization is continuously evolving to provide better service through radio, free TV, digital terrestrial TV, cable TV, film, movie, music, publishing, online, events, licensed products, cash remittance, and various advocacies."
What is the true intention of the Duterte administration in shutting down the digital transmission of ABS-CBN programs, given how limited its audience reach is at the moment? Whose interest is the NTC really serving?
* * *
Gel Santos Relos has been in news, talk, public service and educational broadcasting since 1989 with ABS-CBN and is now serving the Filipino audience using different platforms, including digital broadcasting, and print, and is working on a new public service program for the community. You may contact her through email at [email protected], or send her a message via Facebook at Facebook.com/Gel.Santos.Relos.