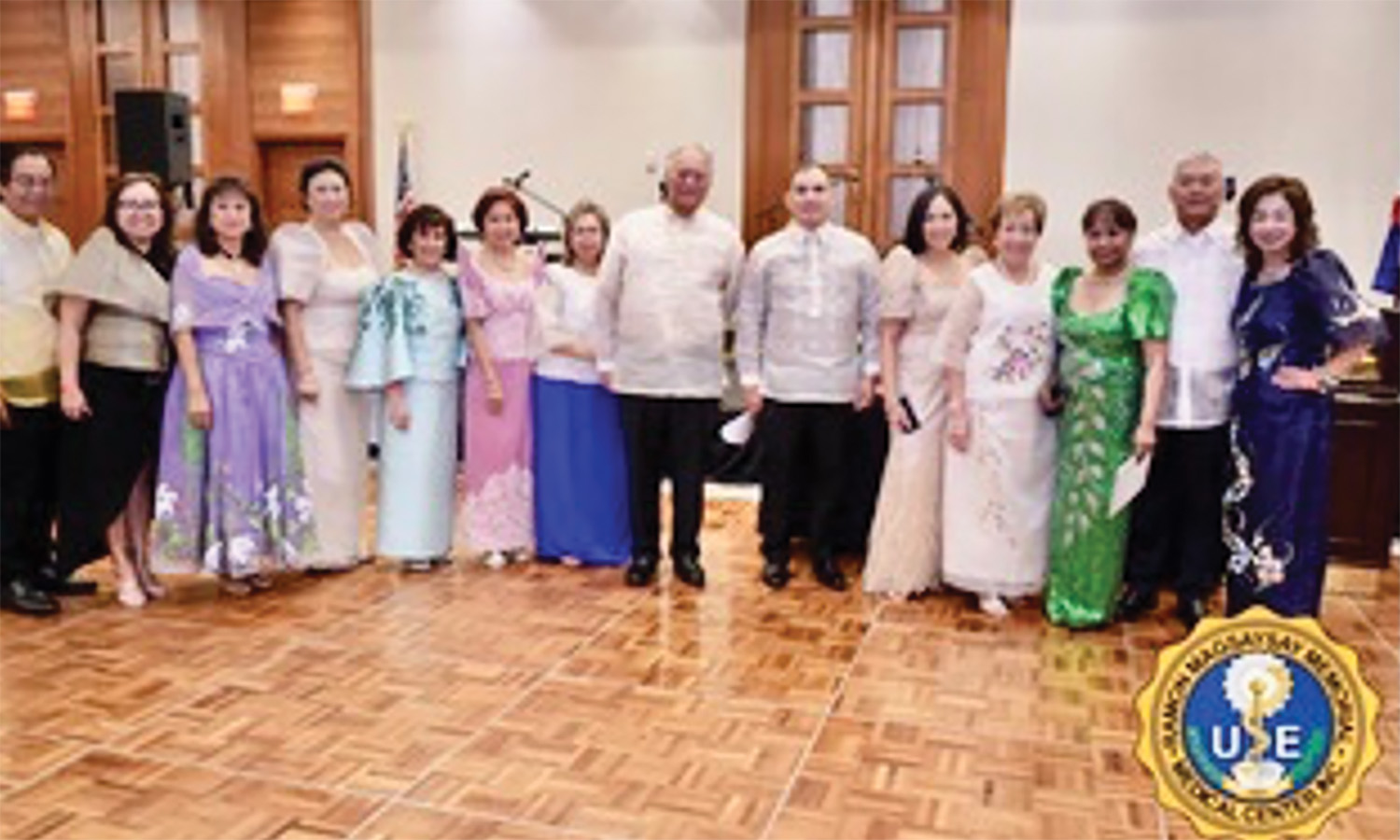 With most of the COVID travel restrictions lifted, the UERM~Medical Alumni Association of Southern California decided to resume their annual humanitarian endeavors.
The recent earthquakes affecting Northern Luzon, specifically the province of Abra as the epicenter, helped the group decide to go to City of Bangued, its capital, and resume their medical mission and feeding and gift giving programs. Current consul General Edgar Badajos of the City of Los Angeles, a native son of Bangued, also played a major factor in the group's decision to go to Abra in January, 2023.
Three Barangays were chosen namely Banacao, Sagap and Calaba in the City of Bangued. With the help of Abra Governor Dominic Valera and Bangued Mayor Mila Valera, the medical mission has been scheduled for January 30, 31 and February 1, which will also include feeding and gift giving programs to 500 school children in these three Barangays.
The Abra Medical Society and member Dr. Joselito Bringas, together with wife Councilwoman of Bangues, Rowena Bringas are also helping UERM~MAASC in this endeavor.
UERM~MAASC, UERM~MAAAI, group and individual donors provided the much needed funds for us to be able to resume our annual medical mission.
A total of forty volunteers led by UERM-MAASC President Dr. Jose Pauline, include MD's, RN's and paramedical personnel mostly from Southern California are involved in this project.
This mission is made possible by the generosity of our alumni members and donors but most importantly the unselfish dedication of our volunteers here and in the Philippines. We also thank our dear Lord for the opportunity to serve and for His guidance and blessings. May we continue to help our needy kabayans, stay healthy and have a better life one Barangay and one community at a time – Ed Banez, MD.