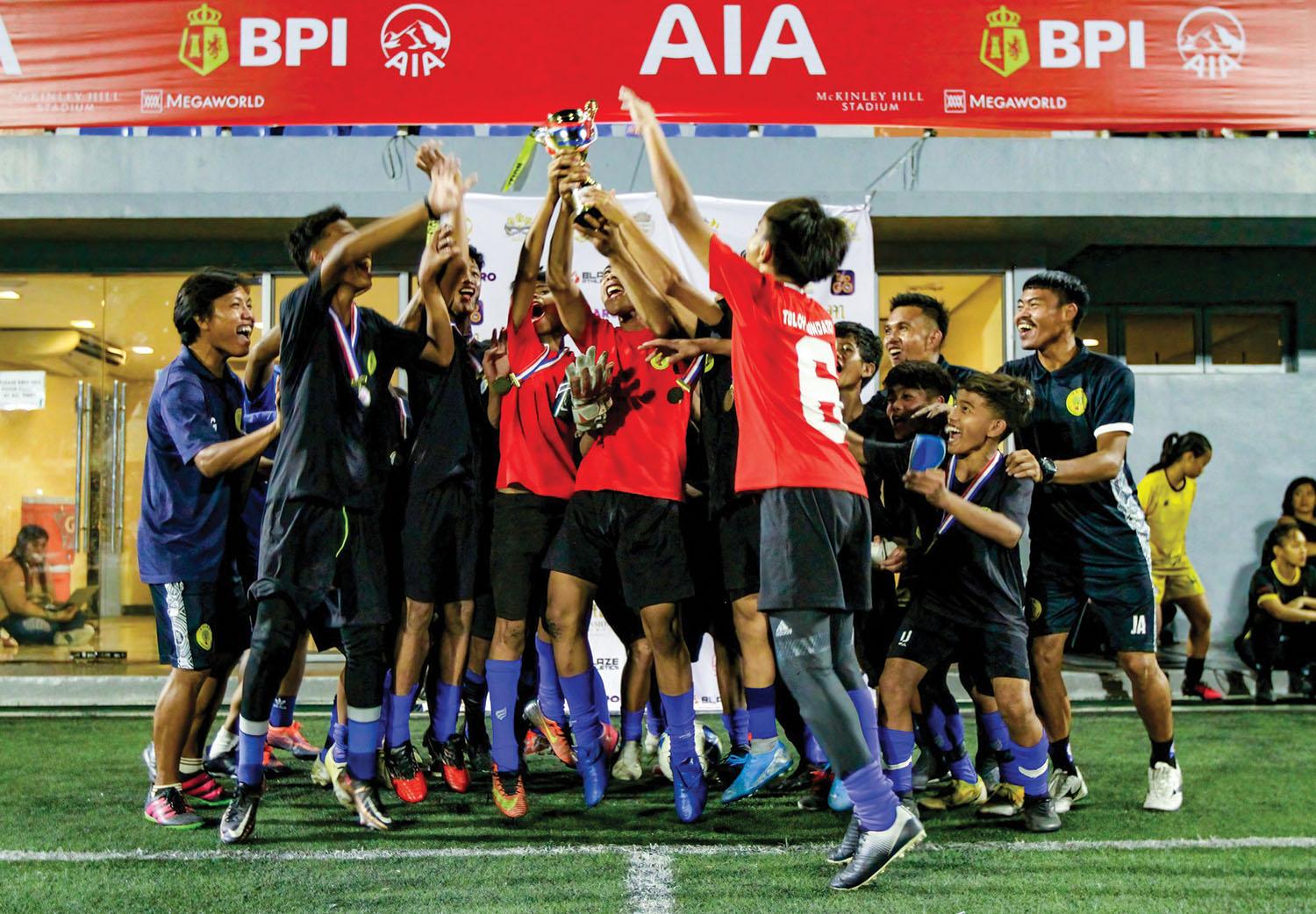 The 7's Football League (7s FL), headed by Filipino American football icon Anton del Rosario, is kicking off two major first-of-its kind seven-a-side football tournaments.
Del Rosario, in an interview with the Asian Journal, said the league will hold its first international tournament in the Philippines from April 21-23, 2023, with title sponsor BPI AIA Life Assurance Corp.
The BPI AIA Asia 7s Football Championship, which will determine the best in the continent in terms of seven-a-side football, will feature teams from the Philippines, India, Brunei and Japan.
Gaining popularity as more sports enthusiasts around the world are getting hooked to it, the seven-a-side football is one of the mini variations of football. From the usual 11-a-side, it is played among seven players in each team consisting of one goalkeeper and six outfield players. The pitch of seven-a-side football ranges from 50-65 yards in length and 25-50 yards in width, respectively.
Another first-ever event with a hefty prize pot, he said, is going to be held in the United States.
"We also have a competition in the U.S. We are already preparing for it. It's a $1 million winner-takes-all tournament," he said.
This seven-a-side football tournment will be held in North Carolina on June 1-4, 2023.
Around 32 teams from all over the world are expected to join in this exciting tournament. There will be a $20,000 registration fee each team.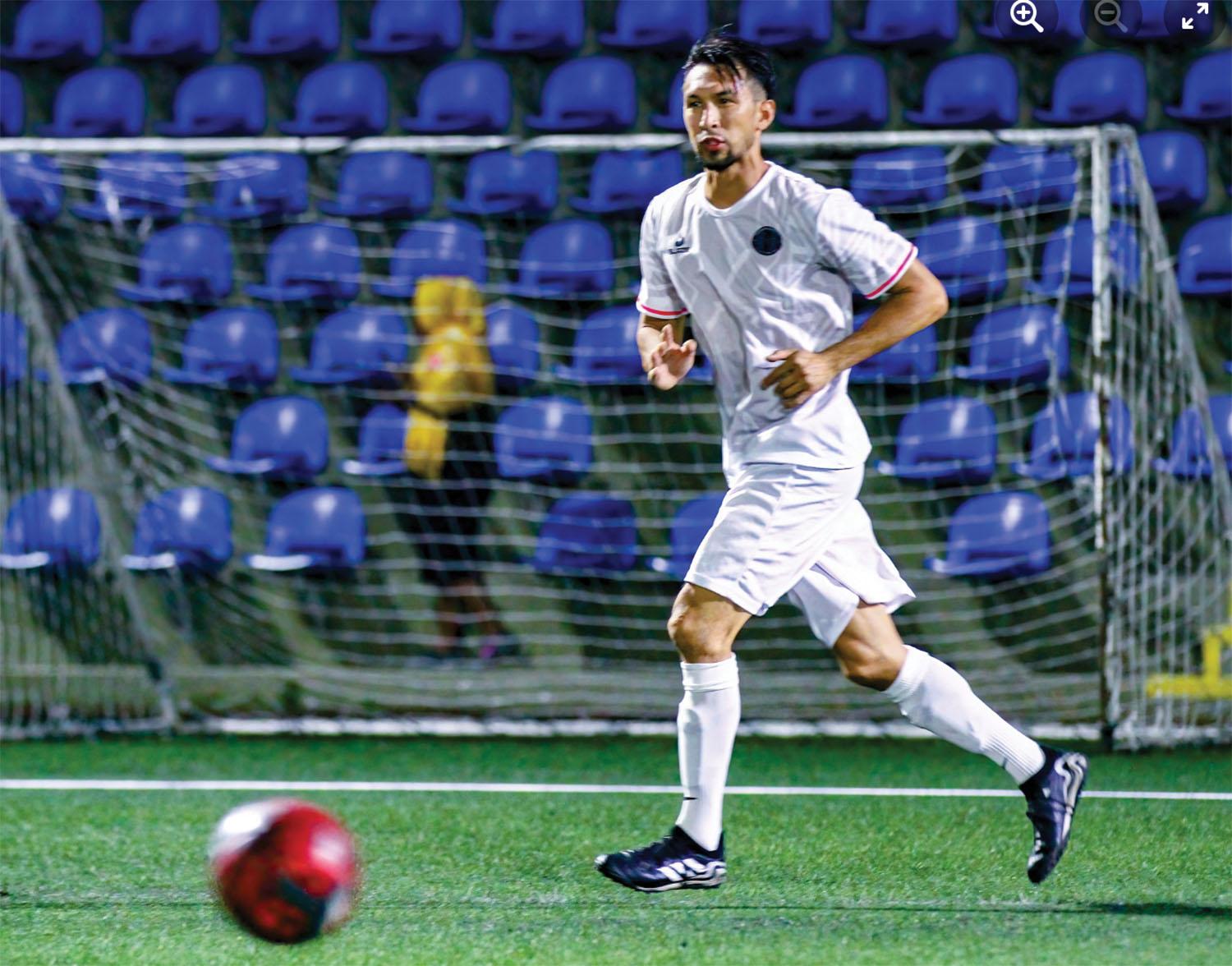 Del Rosario is thrilled as this is going to be an event where a "very interesting community of football players getting together."
"Our team will be consisting of captains and old national team players of countries across Southeast Asia. It will be composed of Filipinos and other Asian ethnicities, primarily Southeast Asian. Specifically, we will have three Filipinos, two Indonesians, one from Guam and another from Thailand," he said.
Some of the teams that will be participating are top class, del Rosario said. One of which is owned by actor Ryan Reynolds. His team Wrexham, which has grown extremely popular from the Hulu documentary, "Welcome to Wrexham," will be fielding their top team.
Eva Longoria will also be sending her team from Mexico's top league, Necaxa.
We can also expect legends of the U.S. Men's National Team and Legends of the U.S. Women's National Team to participate.
"For this tournament, we are putting together a team of international players from across Southeast Asia to compete and win $1 million, and to extend seven-a-side football across Asia. That's our story and that's our goal," del Rosario said.
He is optimistic that this tournament will also gain a lot of support from sports and football enthusiasts as the players who would be participating are quite popular and have a lot of online followers in social media.
"All of these players are quite influential," he said. "Our player from Indonesia has 1.5 million followers. Our teammate from Thailand has 1.3 million followers. Our teammate from Philippines has 150,000 followers. Our teammate from Malaysia has 350,000 followers. So we are putting together a very special team with influential people from across Asia," he said.
The tournament in the Philippines, on the other hand, will be a different set-up as participating teams will be representing their respective countries, he said.
"The teams competing in the Philippines are representing the countries itself. The one competing here in the U.S. will be representing all of Asia," the football icon said.
He said they are planning to tap other Asian countries, not only Southeast Asia like Vietnam and Korea, to join this first-of-its-kind seven-a-side football tournament.
U.S.-based social impact and change-driven entrepreneur Dion Ugbebor, who is a co-owner and partner in 7's FL, will also be helping in providing a positive platform for the youth to play and champion their love for football, and that love for sports can help them empower their way into the future: healthy, ambitious but joyful, positive risk takers.
The 7's football tournament in the Philippines will also be supported by Esdiac Calling App, TapGo, Ovation Productions and the City of BGC (Bonifacio Global City).
Esdiac will be providing free calling minutes to all international partners; TapGo will be in-charge of the streaming platform; Ovation Productions will be handling the festivities/concert; and the City of BGC will serve as the host city/venue of the event.
Del Rosario said they have also coordinated with the Philippine Department of Tourism (DOT) as many foreign visitors will be flying in to the country to participate and/or watch the tournament.
According to del Rosario, these kinds of events may be used by the Philippines and the DOT as a possible avenue to promote the country's sports tourism.
"We are already in talks with the DOT to be able to support the event and be a partner. They gave us their 100% support in this endeavor. We cannot discount the possibility of this, being the start of promoting the Philippines' sports tourism industry," he said.
For the upcoming Philippine competition, del Rosario, who is now based in Los Angeles, is encouraging Fil-Ams who are passionate in the game of football to visit their home country.
He reiterated that if given the right support, the future of the seven-a-side football is bright for all Filipinos wherever they are.
"I want the seven-a-side football to be started in the Philippines. I want it to be the origin country, the place where it took place. Later on, in the history books, seven-aside football, once it becomes a sport, I want the Philippines to be on that article," he stressed.