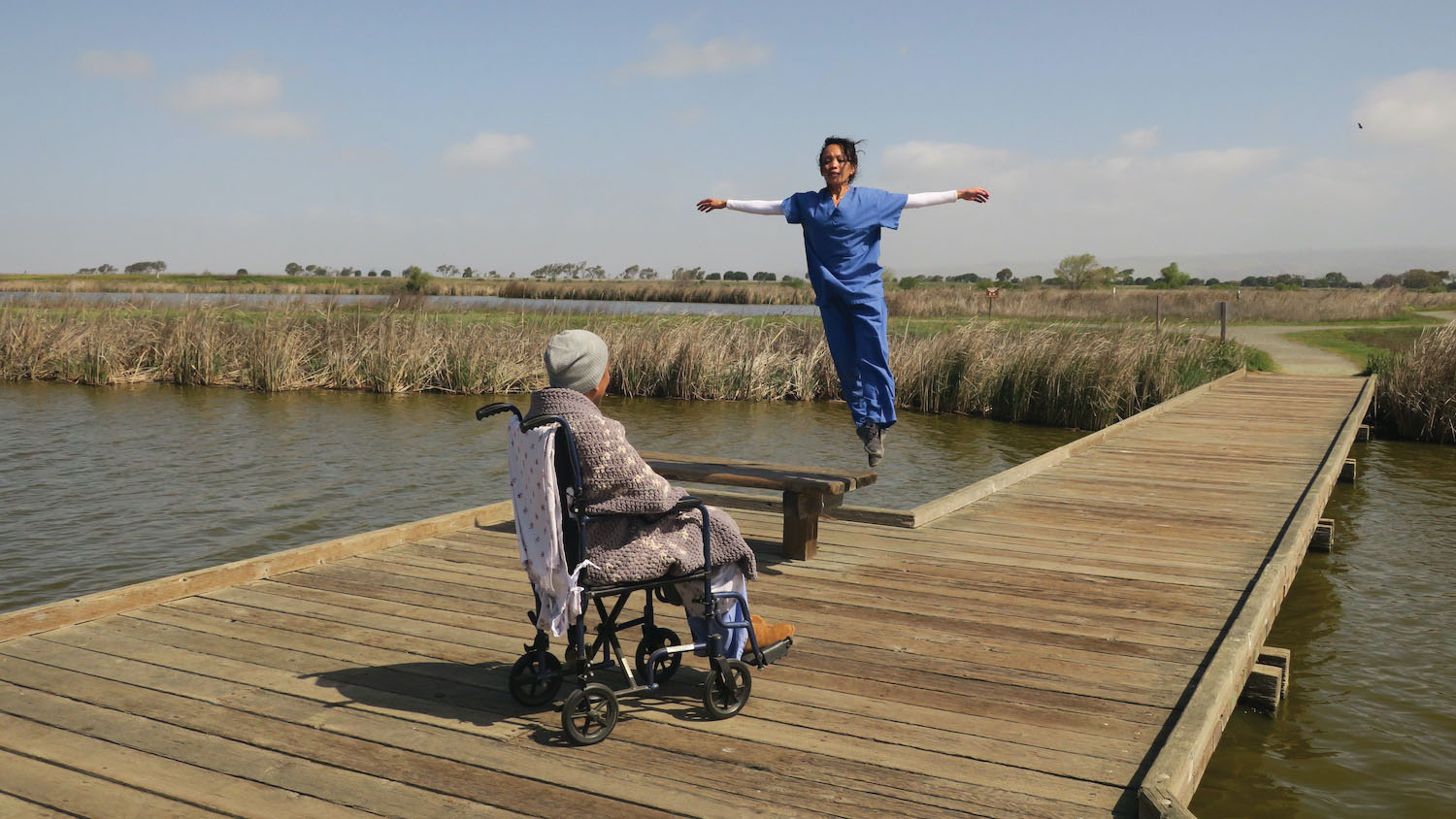 KULARTS, the premier presenter of contemporary and tribal Pilipinx arts in the United States, is proud to present the film premiere of SF Legacy Artist Awardee, Alleluia Panis's "Man@ng is Deity," a multimedia event with dance film screening and performance inspired by the lives of the 'manong' generation — the first wave of cheap imported Pilipinx laborers who powered the ever-expanding needs of the developing United States empire.
Funded by the Gerbode Foundation's Special Awards in the Arts, "Man@ng Is Deity's" original music is by composer Joshua Icban and the cinematography by Wilfred Galila. Presented on December 3-5, 2021 at ODC Theater in San Francisco, it is inspired by real-life accounts of Pilipinx Americans between the 1910-1940s, this performance draws from public and personal narratives of their 8,000-mile immigration journey to America.
The performances and film explore vivid moments of early 20th century American life for Pilipinxs, bonded together to ease their struggles of living in a society that valued them for their cheap labor but loathed them and denied their humanity. They relive the bitter hardships, the fleeting joys, and their determined spirit of survival and camaraderie that defined this generation.
Many Pilipinx immigrants of this generation worked in farms, factories and in first-class hotels in the big cities. In spite of the racism and anti-miscegenation they faced, their resilience is what marked their generation as they formed labor unions, self-help organizations and institutions that are evident to this day. A respite from the harsh realities of their everyday lives, taxi dance halls were a place for Manongs to socialize and let loose but also dangerous places where many were confronted by violence.
KULARTS, as an elder arts organization within SOMA Pilipinas Filipino Cultural Heritage District, shepherds the arts & cultural work within the community, making visible the continuing presence and complexity of the Pilipinx community in SoMa through community art programs like the annual Parol Festival and Isugid Pinoy. "Man@ng is Deity" received the prestigious Gerbode Foundation Special Awards in the Arts in 2019; the workshop production last spring had sold-out shows.
"With our new insight from the sold-out workshop production in March 2019, our artistic team took the year to further develop the work – building, enriching, and fine-tuning the characters and their stories with new video and choreography grounded in both personal and universal historical narratives. Sadly, two weeks before the March 2020 opening, covid-19 pandemic shut down our world premiere. It took months for me to resign to the catastrophic impact of the pandemic on live theater. I was forced to find another solution. The decision to make the dance film offered surprising opportunities to expand my vision and deepen my work," shares Alleluia Panis, Artistic Director of KULARTS.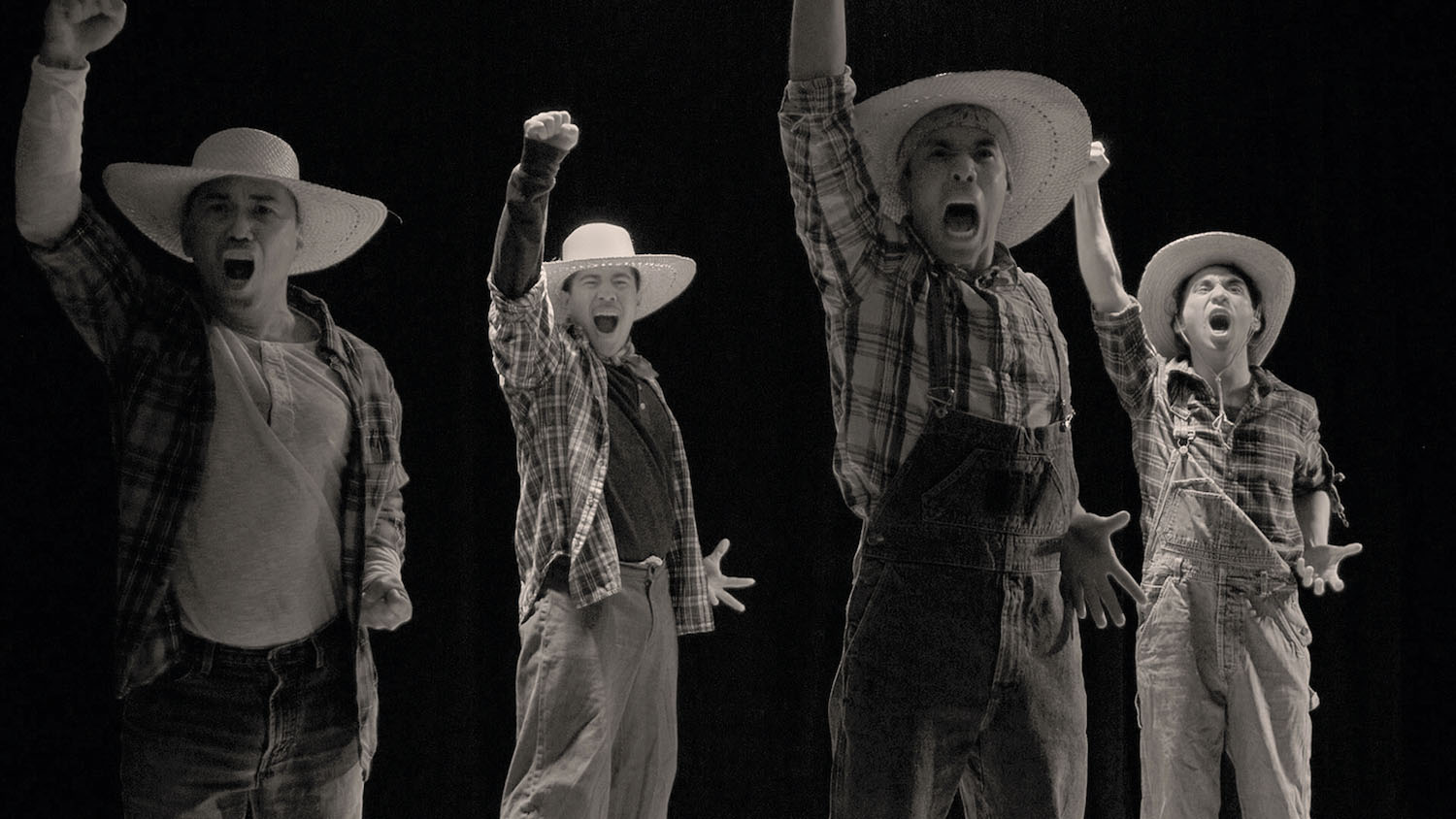 Pilipino American influence in the arts and community organizing has a long-standing relationship to San Francisco and the Bay Area. Alleluia Panis' "Incarcerated 6×9" presented by KULARTS was nominated in 2019 for two Isadora Duncan Awards in 'Outstanding Achievement in Performance,' and 'Outstanding Achievement in Visual Design' June Arellano (Costume), and Wilfred Galila (Media Art). Panis is also the recipient of the SF Arts Commission Artistic Legacy Hewlett 50 Arts Dance USA Artist.
"Man@ng Is Deity" performances will be followed by panel discussions with artists, dancers, and the production team. More information and details can be found at www.KULARTS-sf.org.