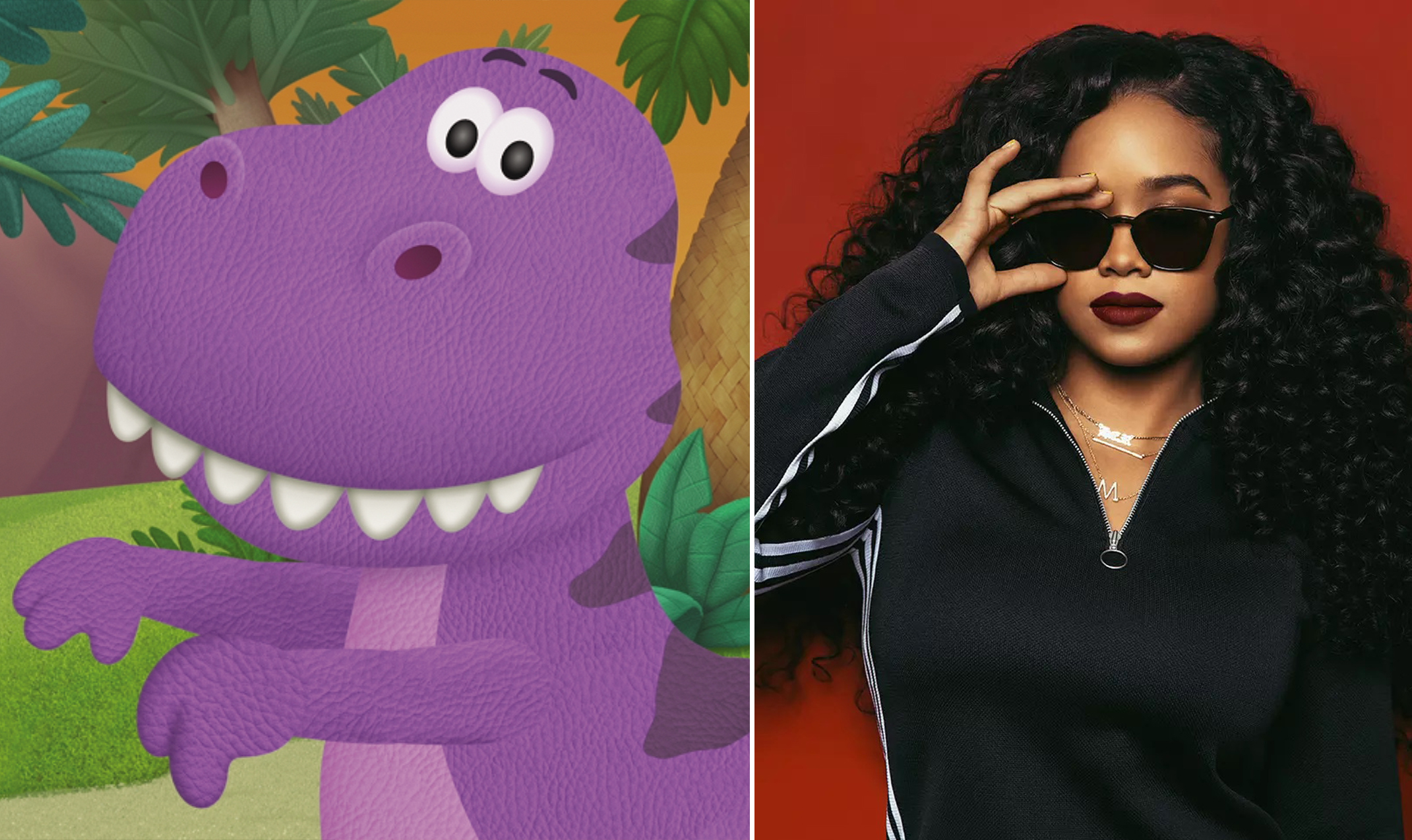 AHEAD of her exciting acting turn in the upcoming movie musical adaptation of "The Color Purple," the Grammy and Oscar-winning R&B sensation H.E.R. made her animated debut last week on Nickelodeon's "Blue's Clues & You!"
The Filipina American multi-award-winning artist guest-starred on an episode of the beloved children's series on Friday, Jan. 14 in an episode called "Blue's Dino Clues" teaching young viewers about dinosaurs. H.E.R. (born Gabriella Wilson) voices a purple Tyrannosaurus Rex who dances alongside other dinosaurs, Blue, and the show's host, Josh de la Cruz, who is also Filipino American.
In the episode, Josh and Blue investigate a mysterious dinosaur egg that starts to hatch. The pair then transport into Dino World to learn more the different kinds of dinosaurs to reunite the soon-to-be-hatched dinosaur with its family.
View this post on Instagram
H.E.R. shared the clip on her Instagram with the caption, "GUYYYSSSSS I'M ON BLUES CLUES. MY CHILDHOOD DREAM!!!!!!!!!!!!!!!!!!!!!!! Thank you @nickjr @nickelodeon I had so much fun!"
De La Cruz, who has been the host of "Blue's Clues & You!" since 2019, commented on H.E.R.'s post, saying, "Thank you for representing and sharing your gifts with us @hermusicofficial !!!"
In 2021, H.E.R. won a a Grammy Award for Song of the Year for the anti-police brutality anthem "I Can't Breathe" and an Oscar for Best Original Song for "Fight For You" from the film "Judas and the Black Messiah." Weeks after these two historic wins, the singer released her debut album, "Back of My Mind."
H.E.R. is preparing to co-star in a movie musical adaptation of "The Color Purple," based on the classic novel by Alice Walker. According to VIBE, H.E.R. will play the character of Squeak, a waitress who aspires to be a singer; the remake is set to be released on Dec. 20, 2021. n