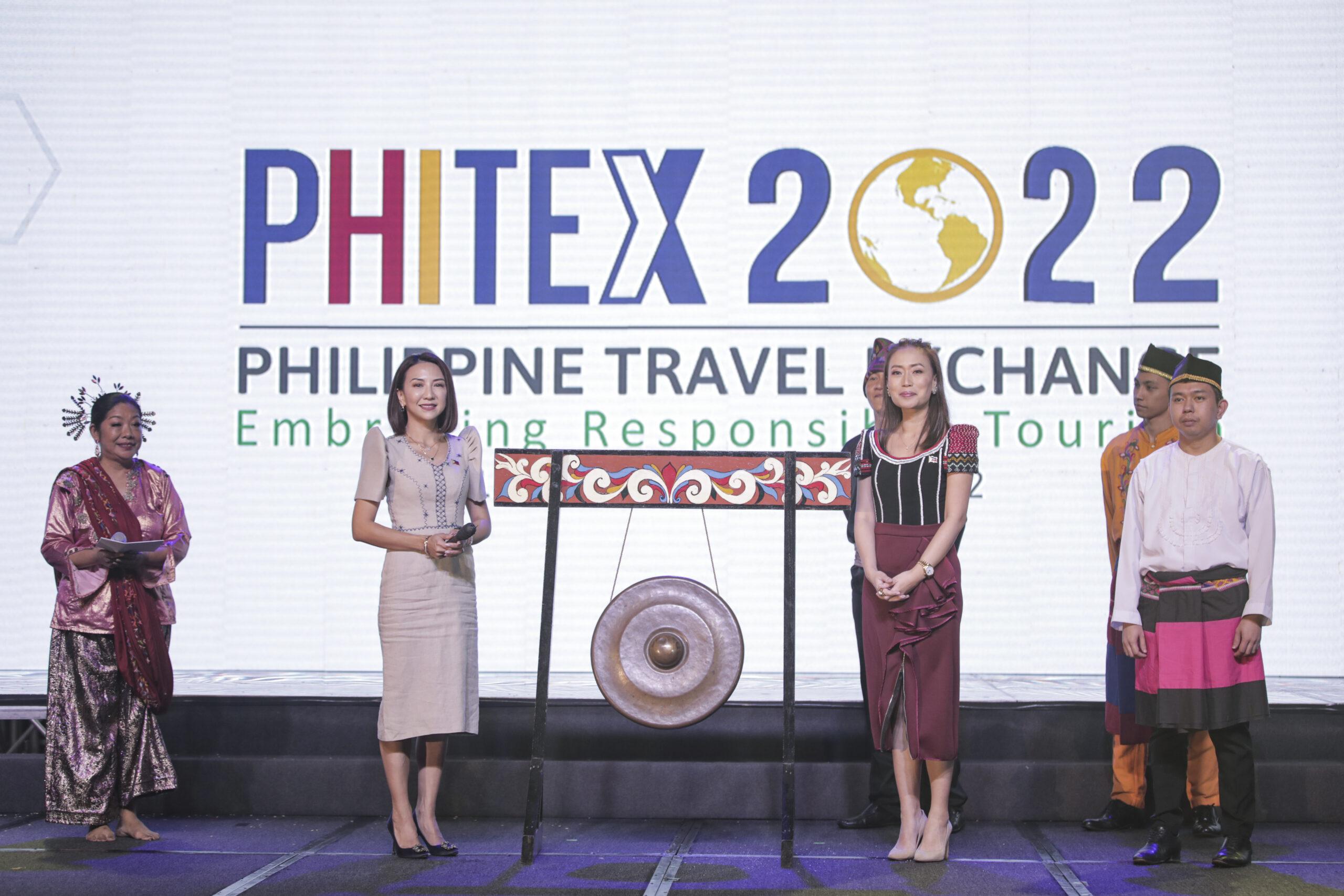 The Tourism Promotions Board (TPB), the marketing and promotions arm of the Department of Tourism (DOT), was recently honored with the National Tourism Initiative of the Year-Philippines award in recognition of its conduct of the 2022 Philippine Travel Exchange (PHITEX), the country's largest government-organized travel trade event. The Gov Media Awards, presented by Gov Media Magazine and held in Singapore, recognizes the most outstanding government projects and initiatives in the Asia Pacific region. This year's entries were evaluated by an elite panel of experts, including leaders from World Bank and ADB.
"We are one with the TPB in appreciation of this international recognition for PHITEX, which reflects the successful collaboration of government and the private sector under the shared tourism governance envisioned by the Marcos Administration," Tourism Secretary Christina Garcia Frasco, who is also Chairman of the TPB Board said on the  award received by the DOT's marketing arm.
"This recognition is an honor for us at the Tourism Promotions Board Philippines and is a triumph that we dedicate to all tourism stakeholders who continually work hard to contribute to the growth of the tourism industry and economy. This will only spur us in our commitment to making the Philippines a tourism powerhouse in Asia," said TPB Chief Operating Officer Maria Margarita Montemayor Nograles.
Gov Media stated that TPB's remarkable organization of PHITEX was lauded for its role in promoting responsible tourism and driving growth in the Philippine tourism industry. The projects awarded serve as catalysts for transformative change and have significant implications for the well-being of billions of people living in Asia and beyond.
Since its establishment in 1996, PHITEX has played a vital role in fostering business partnerships and showcasing the diverse array of Philippine tourism destinations.  In 2022, PHITEX adopted the theme "Embracing Responsible Tourism" to emphasize the significance of safe, smart, and sustainable travel practices. Despite the challenges posed by the COVID-19 pandemic, PHITEX successfully hosted over 116 foreign buyers, comprised of 53 physical attendees and 63 virtual participants from 32 countries that actively participated with 206 Philippine sellers composed of 96 physical attendees and 110 virtual participants during the Travel Exchange (TRAVEX).
Said participants represented travel agencies, tour operators, hotels and resorts, MICE operators, and airlines. Key markets such as Korea, Malaysia, and China were well-represented, with 77% of buyers coming from source markets and 39% from opportunity markets.
The fruitful discussions in TRAVEX generated an estimated revenue of Php 190,143,651.00 (US$3.496m) based on the sales lead forms submitted by the Philippine sellers.
TPB has announced that the next PHITEX will be held in September this year in Cebu. This year's event will feature a two-day Face-to-Face Travel Exchange (TRAVEX), PHITEX Educational Program (PEP), and Pre and Post-Event Tours for Buyers, targeting quality buyers and sellers.