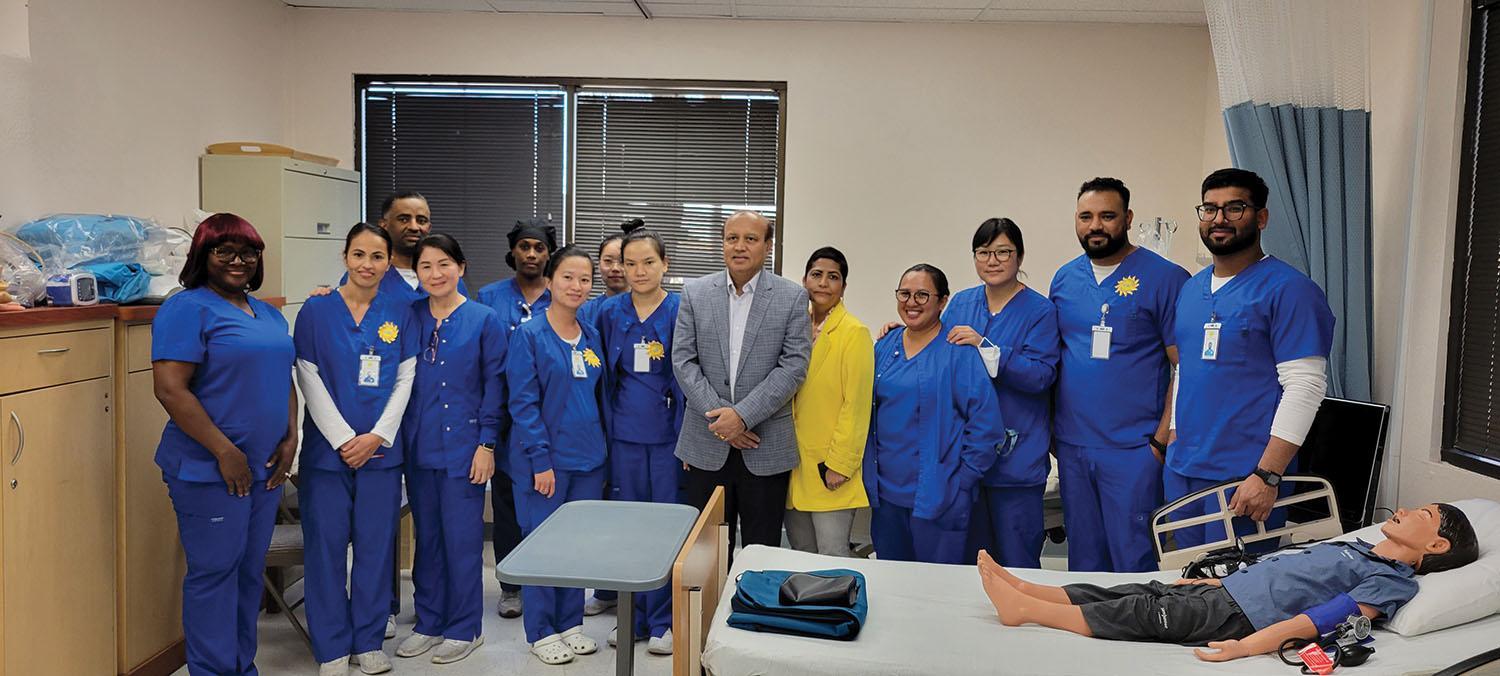 By Amrylois Ferido
Sri Sai Krish Institute (SSKI), an Orange County-based nursing school, was founded in 2012 by owner VJ Bhaskar, and today, it is a successful school that has many students coming back for both of the exceptional programs they offer.
The school not only teaches its students to be good nurses but also fosters an environment of care that helps inspire each of those enrolled to have compassion for their patients in the long run. SSKI's programs prepare each student for a successful and fulfilling career in nursing, while being affordable.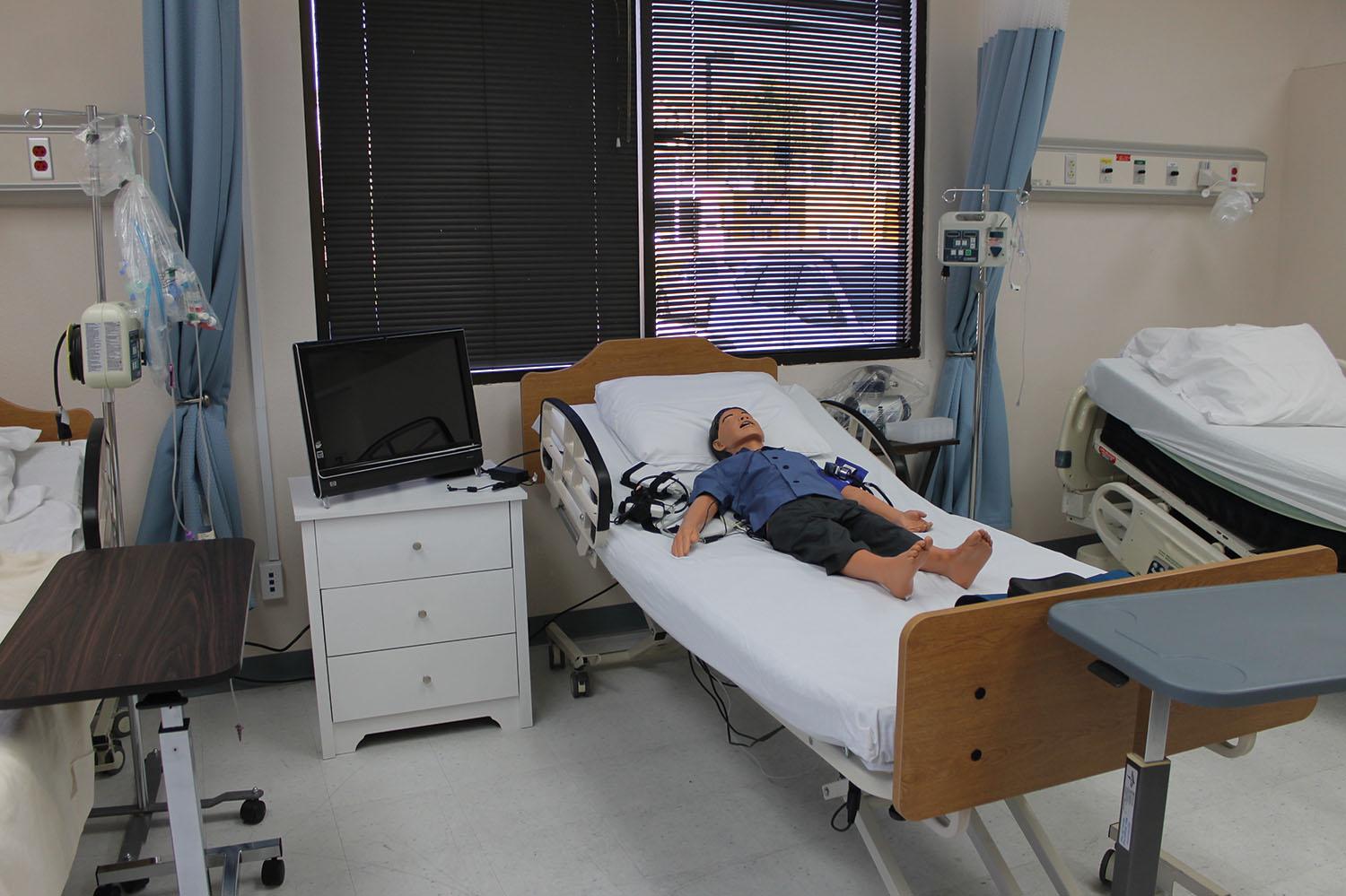 The school currently offers two different programs: the Vocational Nursing program, which was approved in 2015 by the Board of Vocational Nursing and Psychiatric Technicians, and the Associate Degree Nursing (RN), which was created after the school received approval from the Accrediting Bureau for Health Education schools just last year (2022).
"I took the NCLEX and passed the first time," student Julieta Smith said, detailing how SSKI's Vocational Nursing program helped thoroughly prepare her for the important exam. The NCLEX (National Council Licensure Examination) is an important step towards becoming a registered nurse, therefore Smith passing the first time is something not to be taken lightly.
"I was waiting for Ms. VJ to start the RN program. I didn't look anywhere, because I just wanted to come back," student Balinder Chahal said, highlighting the dedication in which many of the students have towards sticking with SSKI.
SSKI's programs span a total of 19 months, ensuring that students get the best quality of education all the while preparing them for their future in nursing.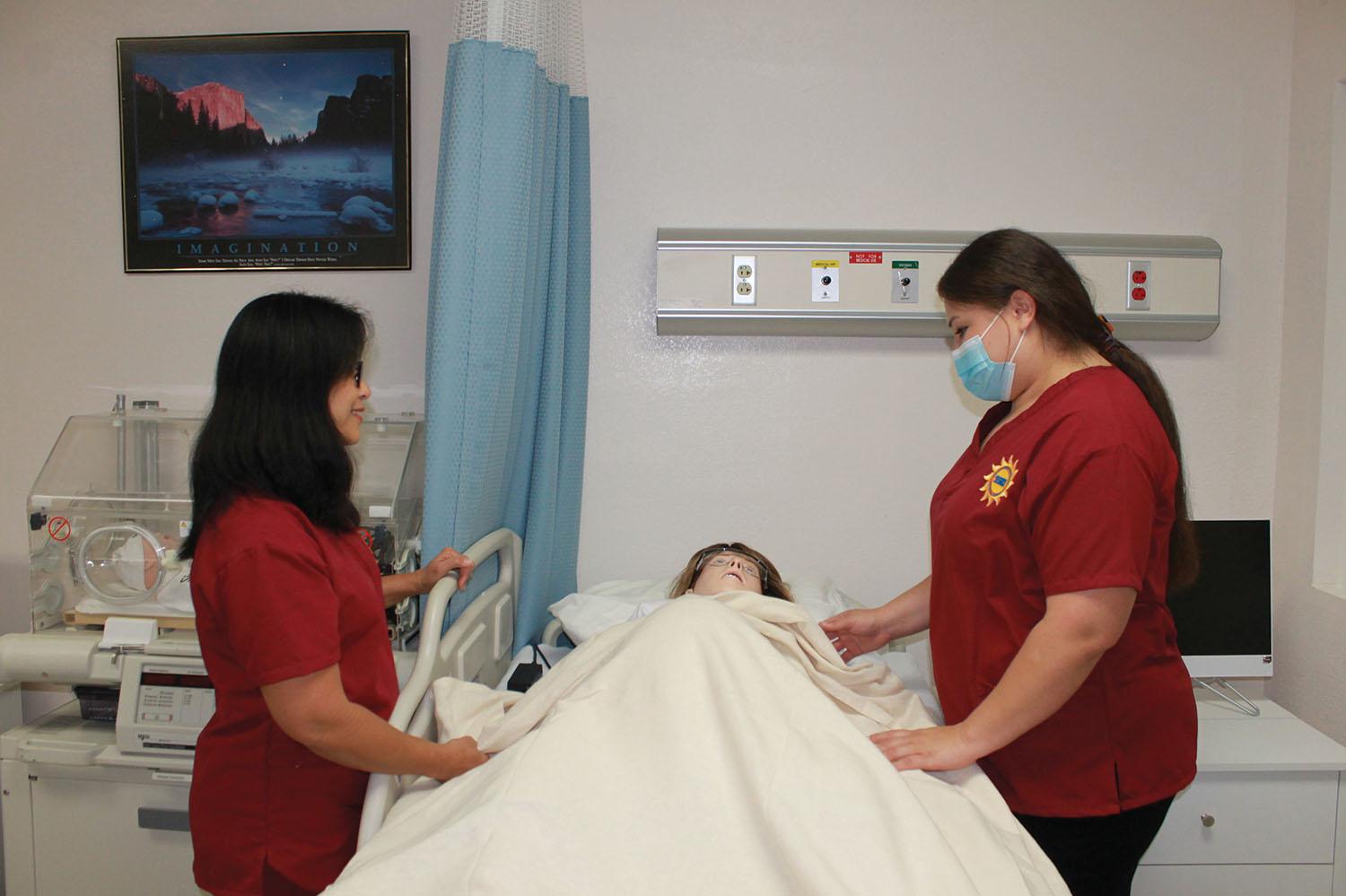 The Vocational Nursing program equips students with basic nursing skills to prepare them in caring for real-life patients. Students enrolled in the program not only attend classes but they are also required to participate in clinical experiences that will prepare them to take the NCLEX. SSKI provides students with the following resources to ensure this comprehensive and thorough education:
Full Elsevier Package
Video Clips
Skills Performance Checklists
Review Questions with Answers
The program costs $30,000, which many students have felt is a fair price compared to what other schools usually offer. "When you are an immigrant you don't want to spend that much money. I already have my masters from India and I have two little ones so I said let's try this, it's affordable," said Chahal.
Many students, like Chahal, enjoy the affordability of SSKI; however, it is not the only reason that they continue to attend the school even after finishing with the LVN program. After finishing the Vocational Nursing program, students have found themselves returning to SSKI to continue their education through the Associate Degree Nursing (RN) program.
The Associate Degree Nursing program allows students to earn their associate degree in nursing as well as gain additional skills that will prepare them for their career in nursing. The students in this program are provided with the same resources given within the Vocational Nursing program. They have additional access to:
Biology equipment
Lab and Clinical Equipment
Global Nursing Glossary
Care Plan Creator
Many other valuable resources that are listed on the SSKI website. This program is also affordable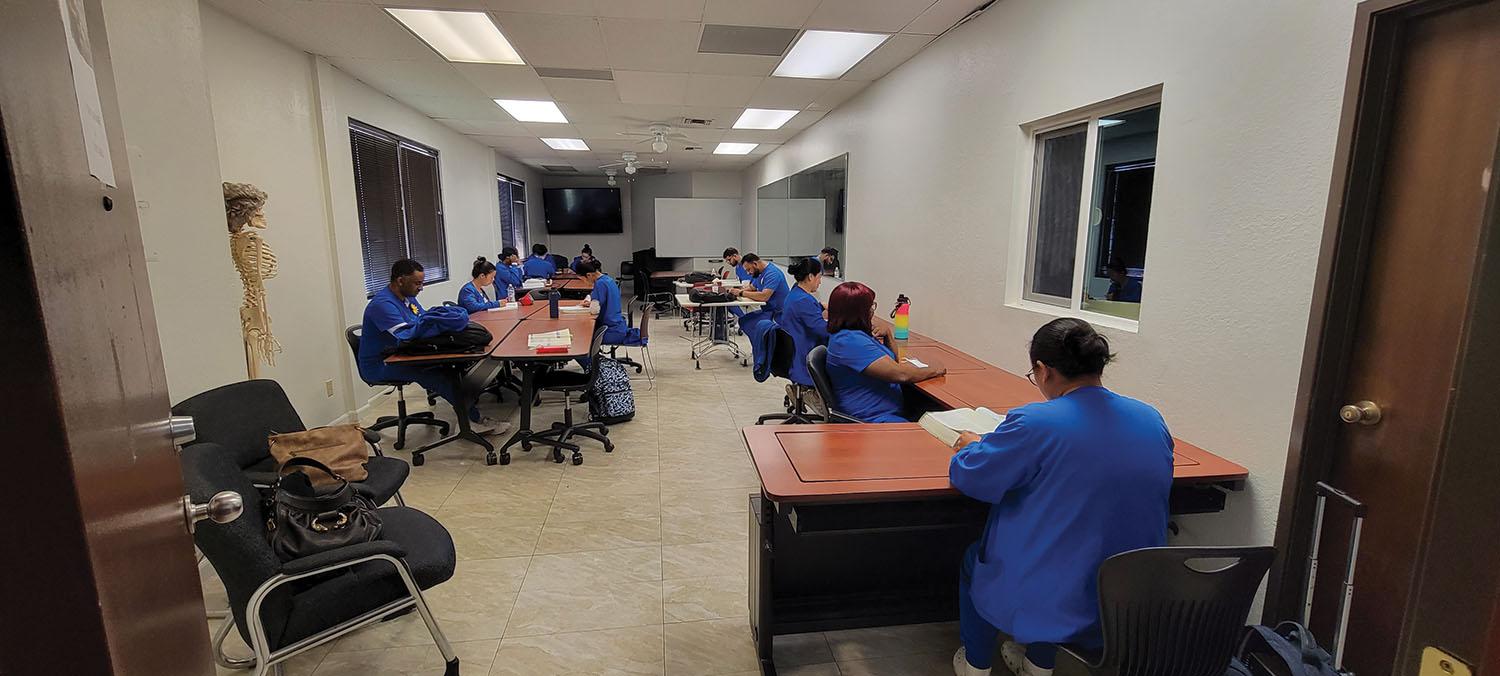 "SSKI likes to give an opportunity to students who cannot afford it. Our program gives them a low amount to pay compared to other schools. $70,000 in comparison to $110-120,000. It gives them a chance to fulfill their dreams," said SSKI Director of Nursing Maimoona Qadeer, emphasizing how the school even provides students with their own personal Chromebooks and supplies to fulfill their educational needs.
"I feel that SSKI is very pro-student. The students that come here, many times, are lower socioeconomically. Most of them pay for college themselves," SSKI consultant Judy Corless said.
With all of the resources that SSKI provides within its programs as well as the affordability, the school is a top choice for many students. "I went to a big college but it is too broad and big so I was afraid. The small setting of the school (SSKI) made it feel like a family," student Kyeong Lee said.
If you are someone who is looking for a chance to either grow your skills as a nurse and expand your education or perhaps you have an interest in starting your career in nursing, Sri Sai Krish Institute is the place to go. For more detailed information on SSKI and its programs, visit: https://www.sskinstitute.org/
To directly contact the school or its owner, Ms. VJ, for additional information and/or inquiries about enrolling, the email and number below can be used.
vjbhaskar@sskinstitute.org
(714) 890-7023
(Advertising Supplement)