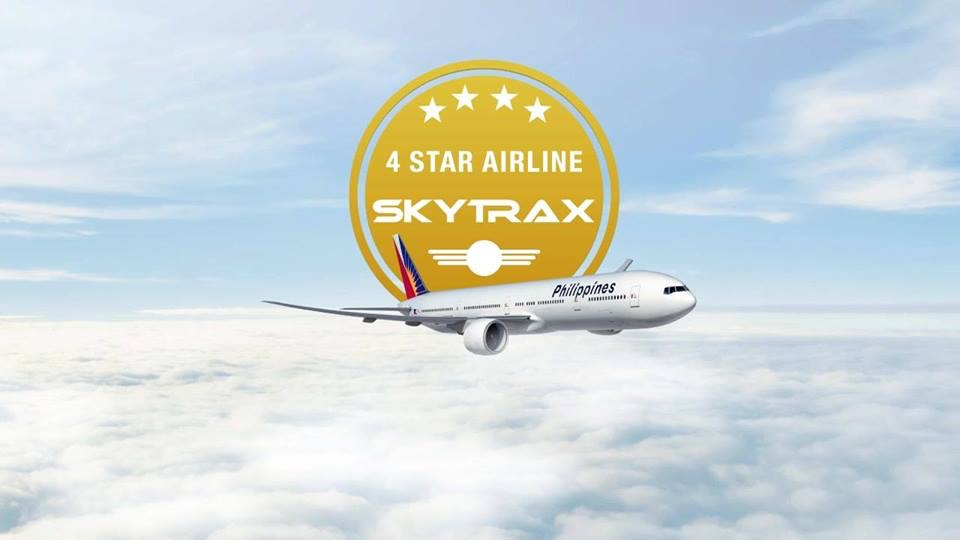 APEX confers 4-Star honors for PAL's inflight service, seats & cabin products
PHILIPPINE Airlines has won another international award, garnering a FOUR STAR Major Regional Airline 2019 rating certified by APEX – the New York-based Airline Passenger Experience Association, a world-renowned global, non-profit airline customer association.
The new 4-Star honors, awarded in a special ceremony in Boston, USA on September 24, is the latest in a string of international victories notched by the Filipino flag carrier. These include the 4-Star Global Airline certification from London-based Skytrax in February 2018 and a "2nd Most Improved Airline in the World" ranking from the annual Skytrax passenger survey released in June 2018.
The APEX award is the result of a fully "Certified, Validated, Verified" rating program based on passenger feedback on PAL's over-all flight experience in five sub-categories: seat comfort, cabin service, food and beverage, entertainment and Wi-Fi connectivity.
PAL President and COO Jaime J. Bautista dedicated the honor to the Filipino people and to PAL's loyal customers, as he accepted the award on behalf of the flag carrier during the APEX awards ceremony in Boston.
"We are truly humbled by this latest vote of confidence from our valued customers," said Mr. Bautista.  "This new 4-Star APEX award is another victory for the Philippine Airlines team of dedicated professionals, coming after the 4-Star global rating certified by Skytrax earlier this year."
Over-all ratings were certified by an external audit firm hired by APEX. The association processed verified itineraries that were validated by geo-location from over 50 million verified airline generated itineraries. More than 500,000 flights by passengers from around the world were rated throughout the year ending on 31 July 2018.
"We are extremely proud of the results of our passenger driven Official Airline Ratings program with TripIt," said APEX CEO, Dr. Joe Leader. "Of nearly 500 airlines rated worldwide, less than 9% were rated by their passengers at the highest Five Star Airline level and only the next 14% reached the prestigious Four-Star Airline tier."
The award will spur the airline to step up its service enhancement program as PAL introduces new aircraft, routes and product innovations.
PAL has begun deploying the sophisticated Airbus A350-900 and Airbus A321neo aircraft on key international routes. The A350 now operates the nonstop Manila-London route and will inaugurate Manila-New York nonstop flights by 29 October 2018, marking another milestone (the longest commercial flight ever operated by a Philippine carrier). The A321neo now serves Brisbane, Sydney and Port Moresby, and will also fly the much-awaited Manila-Sapporo (Japan) route that opens on October 8th.
PAL president Bautista stated: "This new accolade comes with a fresh challenge:  We should never rest on our laurels but must always remain focused on our primary role to provide a pleasant and comfortable travel experience for all our passengers, in the air and on the ground. Thus, this latest award as  4-Star major regional airline will inspire us to keep getting better and achieve more until we attain the coveted 5-star status as a prime player in global aviation."
Also in Boston for the APEX ceremony, PAL Vice President for Marketing Ria C. Domingo said: "Our strengths lie in our legacy of service to the Philippines and to the world through our expansive flight route network covering 42 international and 33 domestic destinations, utilizing one of the world's youngest fleet of aircraft, and our trademark heartfelt Filipino service. Customers are responding positively to our new cabins, our new seats and inflight entertainment systems, our dine on demand business class meals and other product enhancements."
_
(Advertising Supplement)