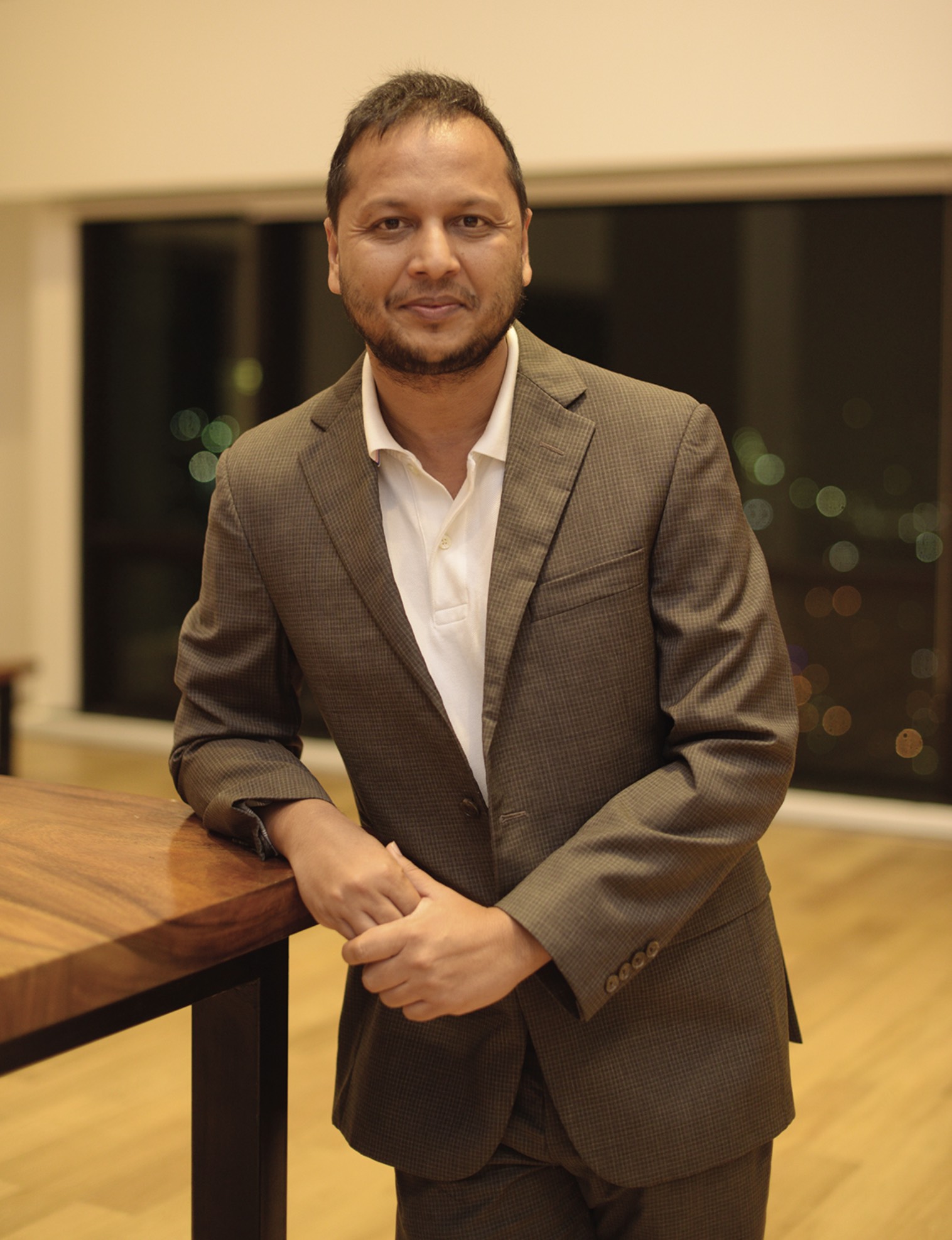 The COVID-19 pandemic has undoubtedly changed the way businesses work. With the virus limiting social interaction, corporations across the globe were forced to close their offices and send their workers home. In turn, the demand for office spaces gradually decreased as employees adapted to remote work.
In the Philippines, a 13.9% office vacancy was recorded at the end of the third quarter last year, according to professional services and investment management firm Colliers. It also recorded the least office transaction volume, at around 69,000 square meters amid the Delta variant surge of COVID-19.
Still, some seat leasing services managed to avoid being severely impacted by the subdued office leasing activity in the country. One of them was Sales Rain, a premier office space provider with multiple sites in Manila. Rajeev Agarwal, Sales Rain CEO, shared with the Asian Journal how his company thrived and expanded despite the global health crisis.
One Step Back, Two Steps Forward
According to Agarwal, the pandemic was a "one step back, two steps forward" process for Sales Rain. While they lost some clients to the crisis, the company's quick response and strategic decisions successfully created new growth opportunities.
"As everyone knows, office real estate was one of the hardest hit sectors during COVID," Agarwal noted. "It was one step back, two steps forward for us…We did lose a few clients, but that make up was a very small portion of our business."
"On the brighter side, we gained some new clients," he added.
For this to happen, Agarwal said the company readily provided the "highest level of support" to its clients and helped them "with whatever we can during the tough times." These include creating safe office spaces and assisting with the vaccinations.
"We provided discounts, more flexible terms, social distancing, sanitized facilities, work from home and hybrid setups, on site and off site support, and help with the vaccination program," he enumerated.
Agarwal also attributed Sales Rain's high retention rate to the sacrifices its own employees made amid the pandemic.
"The kind of sacrifice our employees made being physically present in the offices, overcoming little to no transportation, and many other hardships were some of the key differentiators that helped us retain clients and win some new clients," he stressed.
Keeping in mind the constant threat of infection while working at an office, Agarwal said Sales Rain compensated by paying all of its employees, getting them vaccinated, and extending concern to their families. And unlike other companies that decided to let go some of its workforce, Sales Rain retained all of its own.
Ushering Growth and Expansion
Despite COVID-19 and its variants, Sales Rain remained a leader in providing premier seat leasing services, coworking spaces and private offices. Its client retention rate was more than 90%, and new offices and further expansions were welcomed before 2021 ended.
Agarwal pointed out that these are due in part to their existing clients growing during the pandemic.
"One of our existing clients added the entire new floor in BGC," he said. "Another client signed up for the entire new floor in Ortigas and additional floor again in Eastwood."
In June last year, Sales Rain announced its expansion in BGC to house multinational organizations and startup businesses across various industries. The new floor accommodated over 250 workstations and various workspaces, like conference halls, interview rooms, and training facilities.
Likewise, Sales Rain expanded in Ortigas with the intent to provide outsourcing businesses with flexible and cost-effective workspace solutions. The new floor it acquired in One Corporate Center catered mostly to BPO and call center companies, having amenities such as common areas, meeting rooms, training rooms and sleeping quarters.
Additionally, Agarwal announced that Sales Rain is opening its first office in Palawan soon, and that it's already fully occupied, indicating the company's relentless pursuit of creating sustainable working environments to serve and accommodate clients better.
"So overall our retention rate was more than 90% and very satisfactory given the situation," Agarwal said.
Office Market Recovery
With the Philippines showing marked improvement in terms of handling the pandemic, property market experts have predicted the office space demand to grow in the next few months of 2022. Furthermore, the business process outsourcing (BPO) sector will remain as the country's biggest demand driver in the local property market — something Agarwal himself has acknowledged.
"The Philippines is a growing economy with a thriving BPO industry. It's also home for top-quality and hardworking people that are naturally hospitable and can speak good English," he noted.
According to him, the country is an ideal destination for business professionals who can work from anywhere. Of course, this is a prospect that Agarwal admitted to being excited over.
"For those who are not required to be in the office full time, [the] work from home [setup] will evolve into work from anywhere. Now that travel restrictions are being lifted, digital nomads and some business professionals would want to explore the world and work from anywhere," he explained.
"The Philippines is a perfect destination for those. We currently have many domestic and international clients from over 20 different countries. We are very excited about our future prospects," he added.
For Sales Rain's prospective customers, Agarwal assured that the company will continue to provide safe working environments that are both flexible and economical.
"They can continue to expect the same dedication, service, pricing, and wholesome inclusions," he said.
Sales Rain is a renowned provider of world-class offices in prime business districts of the Philippines. It provides access to adaptable workspaces, competitive rates, and prime locations that guarantee immense growth for numerous business process outsourcing companies and startup businesses.
_
Sources:
Sales Rain. "Call Center Seat Leasing & BPO Serviced Offices."
Colliers. "Colliers Quarterly | Property Market Report – Office | Q3 2021 | Philippines."
PNA. "PH office market to continue recovery in 2022."
Business World. "Office space demand to grow in next 6 months."