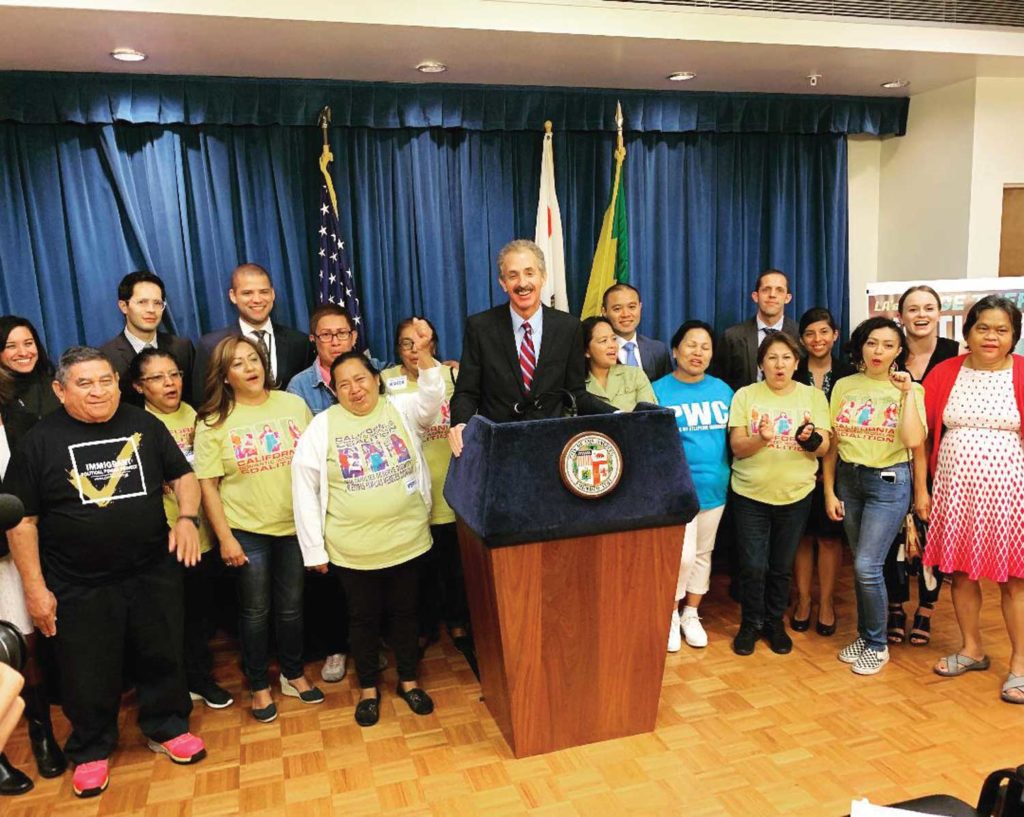 Los Angeles City Attorney's Office announces landmark settlement
Los Angeles City Attorney's Office announced last week that it reached an agreement with a home care provider that allegedly failed to pay minimum wage and overtime to its employees, many of whom are Filipino.
In a press conference on Tuesday, October 2, City Attorney Mike Feuer revealed the landmark settlement against Canoga Park-based home care providers Emelyn Entino Nishi, Joe Derick Regoyal, and their companies Health Alliance Nurses Corp. and Hand Homecare Provider, Inc. 
Under the terms, Nishi and the companies have agreed to pay $250,000 in restitution to be deposited in a Restitution Fund administered by a qualified third party administrator.
Employees of the companies who have worked: one or more 24-hour shifts; more than nine hours in a single shift without overtime; or more than 45 hours per week without additional overtime will be contacted to file a claim for restitution, according to the City Attorney's Office. Funds will be subsequently distributed following a 90-day period for all claims to be filed.
The defendants have also agreed to pay $100,000 in civil penalties and costs. 
"Hard-working men and women have the right to a minimum wage and overtime," said Feuer. "No worker should be forced into poverty because an employer denies them these rights, as we alleged when we filed this case. This settlement sends a strong message to employers across our city that we take allegations of wage theft seriously and my office will fight to ensure all workers are paid what the law demands."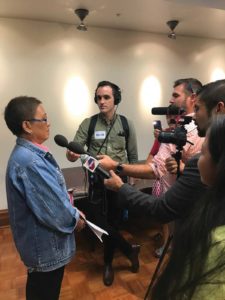 Caregivers at the company first launched a public campaign against the home care provides in 2015 with the help of the Pilipino Workers Center (PWC). Two years later in 2017, the LA City Attorney's office investigated the alleged violations.
The complaint alleged that during the last four years, the defendants employed 200 workers or more, who are mostly Filipino immigrants. Defendants allegedly charged between $170 and $250 per day for 24-hour in-home domestic care to families.  However, these employees allegedly were generally paid only $100 to $125 per shift, equating to as little as $5.50 per hour or less.  
The defendants allegedly pressured their employed caregivers to falsify time records to avoid overtime payments, and routinely threatened them with termination or blacklisting within the industry.
"After organizing for nearly three years to demand dignity from Health Alliance Nurses Corporation, caregivers together with the Pilipino Workers Center have reached a precedent-setting victory," Aquilina Soriano Versoza, executive director of PWC said in a statement. "This resolution sends a message to the industry that these common employment practices are illegal and that agencies must come into compliance with the law – both to honor the dignity of caregivers and to ensure quality of care for consumers."
The settlement also said that the defendants are placed under a seven-year injunction and must comply with all wage and hour laws and Home Care Organizations laws and regulations; must pay overtime for over nine hours worked in a day or more than 45 hours worked in a week; hire all caregivers as W-2 employees rather than independent contractors; and agreed to abolish 24 hour shifts, to limit all shifts to no more than 12 hours per shift, and to refrain from advising caregivers to falsify their timesheets. A written report of audits conducted every six months will be required for a period of five years to verify compliance. 
"They were robbing us of our hard earned wages. This is a victory not only for me and my family, but for all caregivers. It sends a message that we should not stay silent out of fear. We must educate ourselves and ask questions. And when we stand up for our rights, we win!" Josephine Bicklar, one of the caregivers part of the campaign, said. "More than the monetary aspect, we are glad to see that Health Alliance is being asked to comply with labor laws. And hopefully, other home care agencies and employers will do the same. This is definitely a big moment for caregivers everywhere." (AJPress)