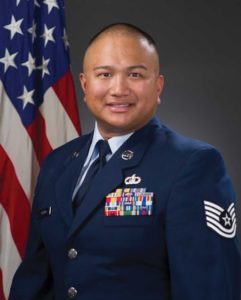 Starbucks issues apology after customer complains to corporate office
A STARBUCKS location in Vacaville, California has apologized to a Filipino-American customer after a barista wrote down a stereotypically Asian name on his order.
Johncarl Festejo, an 18-year veteran of the Air Force, took a morning trip to Starbucks with his 12-year-old daughter Milan on Monday, Nov. 26. Festejo used his first name, John, which was also on the Starbucks mobile app he used to pay for his order.
"A few minutes later, I was just waiting in that area, and next thing I know, I hear, 'Is there a Chang here? Is there a Chang? We got a hot cocoa," Festejo told KCRA3, adding he didn't pay attention to the name.
The barista, again, called out for "Chang" twice more, and then Festejo realized it was his order, saying, "Then, I hear again, 'Banana nut bread for Chang.' I'm like, OK, probably the same order. Then, followed by that was the chocolate frap."
Festejo approached the cashier to ask if that was indeed his order, he said asking the employees, "Is this some kind of joke? For real?" According to Festejo, the barista who took his order snickered when he pointed out the name discrepancy.
The daughter asked that they leave before the situation escalated, so he took her to school. But that encounter seemed to linger for both Festejo and Milan.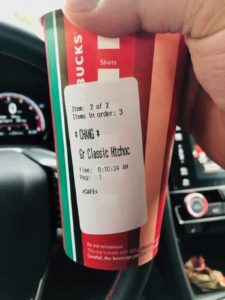 "When I went to school, I started to think about it," Milan told KCRA3. "How could they get John and Change messed up? I think it was really mean, because I never went to a place where they called me something else."
After dropping his daughter off at school, Festejo contacted Starbucks corporate to let them know what happened that morning and to voice concerns over how customers are treated.
According to the Starbucks district manager, that employee has not been assigned any shifts pending an investigation. The Starbucks corporate office and the district manager both apologized to Festejo.
"At Starbucks, we take great pride in providing a warm and welcoming environment for everyone who enters our stores and expect our partners to uphold our values and follow through on our commitment. We have a zero-tolerance stance on discrimination of any kind, and the experience in question was not reflective of our mission and values," a spokesperson for Starbucks said. "We have reached out to the customer and shared our deep regret for their experience, are conducting an investigation into the matter and will take the appropriate actions."
In response to the Vacaville incident, the Asian Pacific Islander American Public Affairs (APAPA), issued a statement condemning "any instances of racial bias and stereotyping" and suggesting that Starbucks complete a "thorough investigation."
"If this event was in fact true, Starbucks should make an immediate public apology to the individual, and continue to develop its trainings to address such instances of racial discrimination," APAPA wrote.
The Vacaville incident joins a string of controversies for the coffee power house.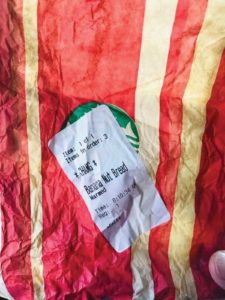 In May, a similar incident in La Canada Flintridge occurred when a barista was accused of printing a racial slur on a Latinx's order. The customer, who gave his name as Pedro, found that "Beaner," a known racial slur against Mexicans in the U.S., had been printed on his order.
Priscilla Hernandez, a co-worker of that barista, told CNN that she "was really upset about it, because that isn't OK."
"Out of all the names they could've put on his coffees for 'misunderstanding' him they decide to put 'beaner,'" said Hernandez, who filed a complaint against her coworker.
In April, two black customers asked to use the restroom of a Philadelphia Starbucks but were denied because they hadn't bought anything yet.
An employee asked them to leave, but when they declined that employee called the police, who put the men in handcuffs (despite them not committing a criminal offense) and escorted them out of the coffee shop, as seen in a viral video of the incident.
On May 29, thousands of Starbucks locations across the country were closed for "racial bias education training" following the Philadelphia incident. Back in 2015, the coffee chain's Race Together campaign — which encouraged its baristas to discuss race and its political implications with customers — prompted skepticism and derision; the company quickly dropped the initiative. (Klarize Medenilla/AJPress)