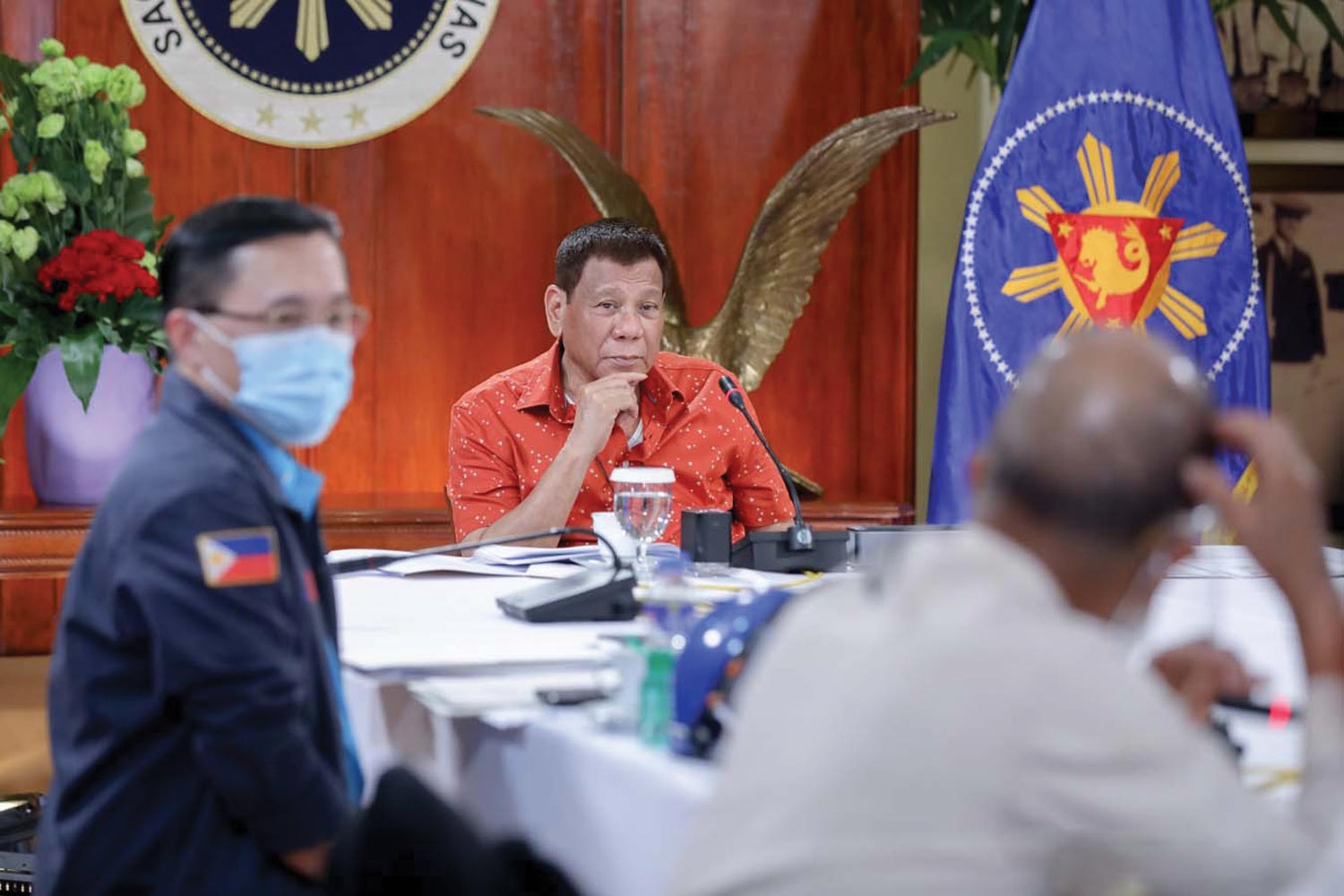 PHILIPPINE President Rodrigo Duterte took responsibility anew for the killings committed under his campaign against illegal drugs.
However, he insisted he was not to blame for the deaths with unknown perpetrators.
"If there are deaths, I said… you can hold me responsible for anything, any death that has occurred in the execution of the drug war. But do not blame me for deaths whose perpetrators are not known," Duterte said in his televised public address on Monday, October 19.
The chief executive also claimed he is willing to go to jail for the drug-related deaths.
"If you die, that's because I am angry with drugs. That's what I am saying. If you bring me to court or send me to jail, fine, I have no problem. If I serve my country by going to jail, gladly," he said.
Duterte likewise maintained that he is not committing crimes against humanity with his crackdown on drugs.
"Kailan pa naging humanity itong p***** i** mga drug na ito (Since when did these sons of b*****s become part of humanity)?" he said.
"If this is allowed to go on and on and if no decisive action is taken against them, it will endanger the security of the state," he added.
PH still in the 'thick of fight' vs drugs
Citing the 2019 National Household Survey on the Patterns and Trends of Drug Abuse by the Dangerous Drugs Board, Duterte said that there are "about 167 million or two out of 100 people" who are reportedly current drug users in the country.
"In the past, 'yung panahon nila Dela Rosa, umabot 'yan ng (during the time of [now senator Ronald] Dela Rosa), almost 4 million. And how much has been reduced in the use of shabu? I really do not know until now. But we are still in the thick of the fight against shabu," he said.
On Tuesday, Presidential Spokesperson Harry Roque clarified that the figure that Duterte stated was a typographical error.
"Typo lang po 'yun (It was just a typo). It should be 1.67 million," he said.
Duterte addressed the parents of Filipinos who are using drugs, saying they are also to blame for the country's situation.
"I forgot this important advice that parents should have also — a shared responsibility. Dapat kayo rin ang masisi nito kung ang inyong anak pupunta na doon. Pinabayaan ninyo (You should also take the blame if your child gets involved with drugs. You neglected them). Check on your children always.
Supervise, check," he said.
He also admitted that he grieves for drug users, reasoning that it is "a waste of life."
"I grieve for the Filipinos na tinamaan ng droga. Talagang masakit sa akin because a waste of life (I grieve for the Filipinos affected by illegal drugs. It really pains me because it's a waste of life)," Duterte said.