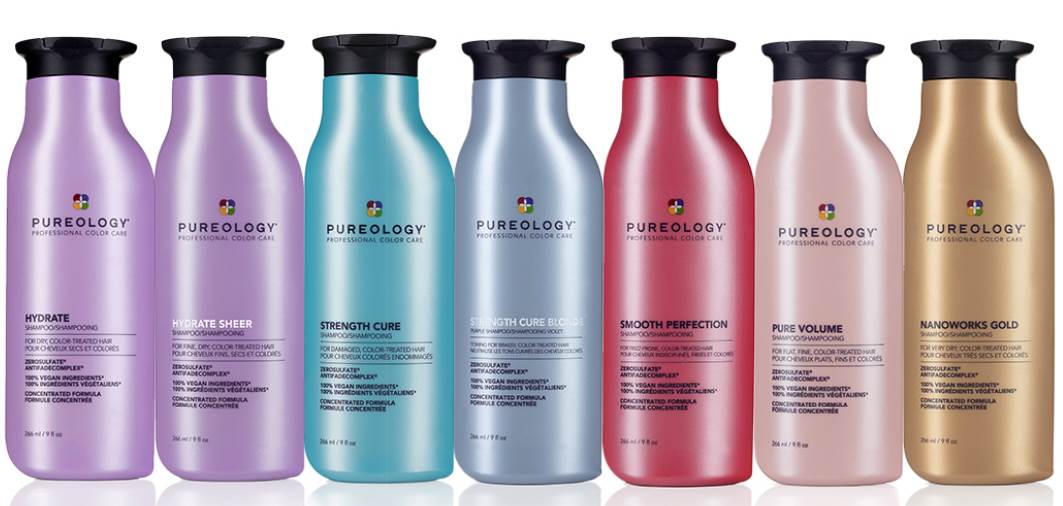 L'Oreal-owned Pureology, a pioneer in vegan haircare, kicked off summer with a new product lineup and aesthetic.
The line, which has undergone formula improvements, was introduced on its website in June and will be fully available on ULTA, Amazon and Sephora's websites by August.
"Color care without compromise" is the Pureology promise to professional stylists and at-home users who wish to align their beauty product choices with their personal values: sustainable practices, aesthetic performance and emotional empowerment.
Professional stylists and their followings know that Pureology's environmentally-friendly assortment does not sacrifice product performance. In fact, the high-performance, high-lather formulas, and experiential fragrances are what have set Pureology's Sulfate-Free line apart. The new Pureology consists of more than 30 SKUs – including shampoos, conditioners, treatments and styling products – organized by desired benefit: hydration, strength, smoothing, toning, volume, and texture + hold.
Pureology products are not made with sulfates, parabens, mineral oil, and animal products or by-products and are not tested on animals.
"The moment where women feel the most beautiful and confident is in the salon chair after a fresh salon service. That's the power of a professional stylist service," said Candy Gebhart, general manager of Pureology. "It's that moment of feeling undeniably beautiful and confident that Pureology aims to preserve from the inside out, from salon visit to salon visit."  
The Pureology modernization has been in planning stages for over a year, however, distribution was temporarily paused in solidarity with the medical and racial pandemics currently affecting the global population. While progress on each respective front continues to evolve, stylists and salon-goers can expect that once beauty businesses open up again, the new Pureology will be available to offer socially-conscious products that are committed to people, the planet and causes that advance the benevolence of both.