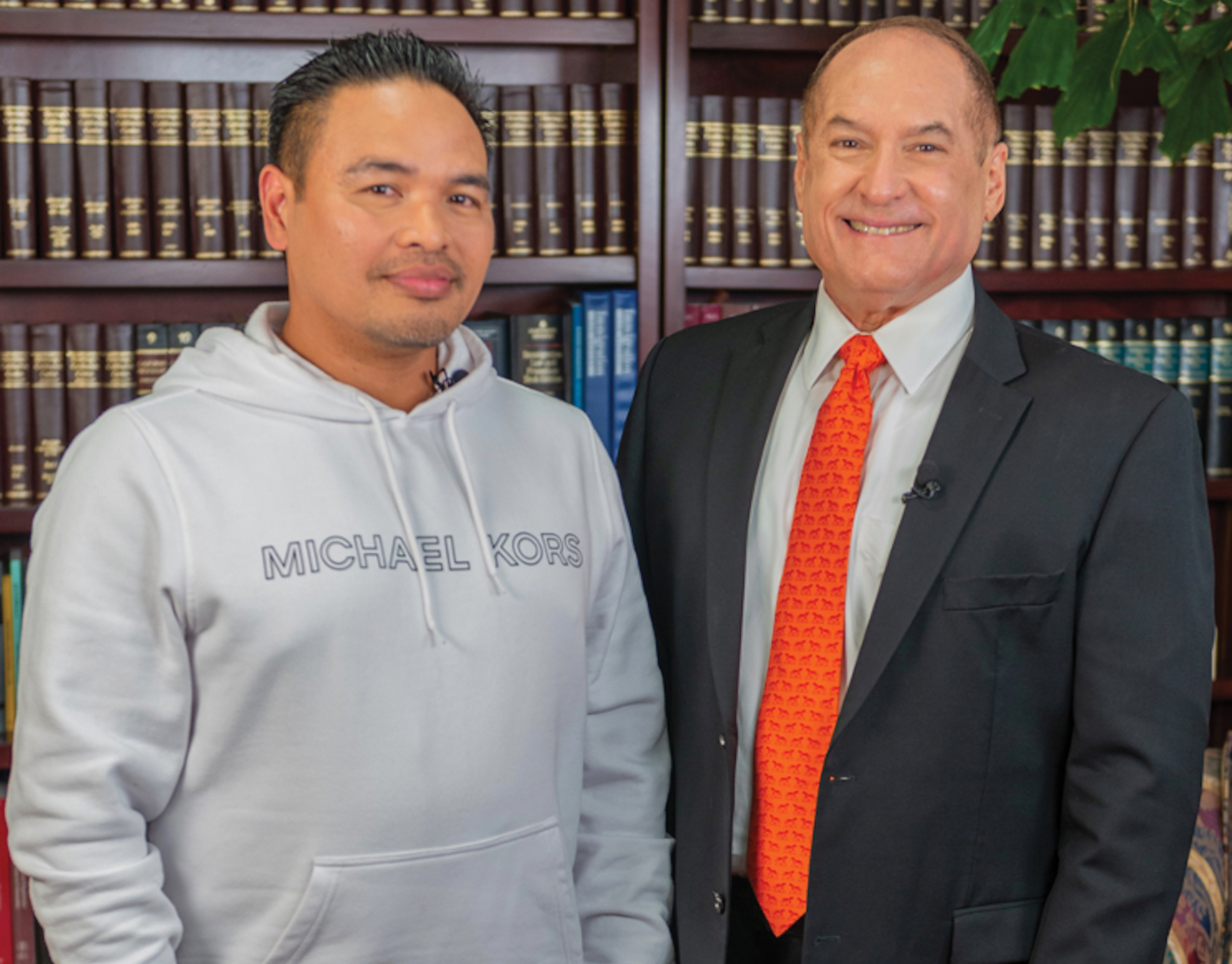 TWENTY-FIVE years ago, San Diego area's "King of Lechon" was denied his green card because he aged-out before his case was approved.
The family was heartbroken, but leading U.S. Immigration Attorney Michael J. Gurfinkel  was persistent to the point of filing a lawsuit against the INS for failing to expedite Michael's case.
Although the Federal Court denied the case, Atty. Gurfinkel knows when he is right, and he appealed to the Ninth Circuit Court of Appeals and won. INS was ordered to issue Michael's green card despite his aging out.
Watch this success story on a encore episode of "Citizen Pinoy" on Sunday, November 27 at 6:30 PM PT (9:30 PM ET) through select Cable/Satellite providers, right after TV Patrol Linggo. Citizen Pinoy is also available on iWantTFC. Viewers may download the free app.
(Advertising Supplement)